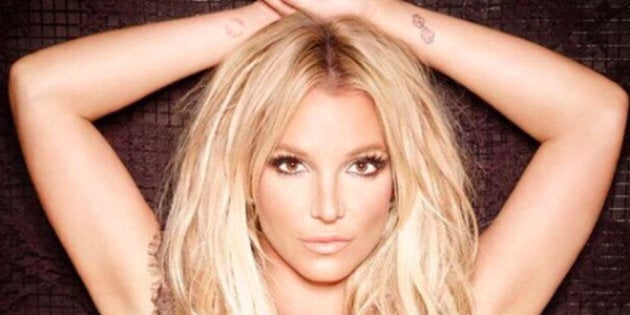 It's just one of the many career-defining moments Spears has experienced at the awards show. While her first appearance on the VMAs stage in 1999 with *NSYNC was nothing short of lackluster, when she was allowed to grace the stage on her own the following year, she turned up the heat and gave the world its first iconic Britney moment.
Dressed in a tuxedo, Spears sang the Rolling Stones' "Satisfaction," before tearing it off to reveal a nude bejeweled outfit and breaking into "Oops! ... I Did It Again."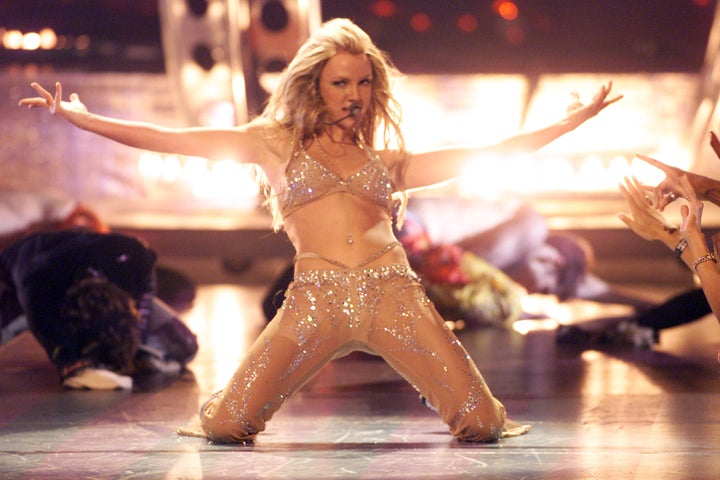 In 2003, she was in a three-way kiss with Madonna and Christina Aguilera.
Viewers watching at home hardly knew Aguilera was involved, since the cameras cut to Spears' ex-boyfriend Justin Timberlake for his reaction.
Spears famously went on to suffer a breakdown in January 2008 that required her to be hospitalized. She's been living under the conservatorship of her father ever since, who appears to have helped her get health and her career back on track.
Today, Spears seems happy and healthy, and ready to make her VMAs disaster just a blip in her legacy.
The MTV VMAs air live from Madison Square Garden in New York City on Sunday, Aug. 28.