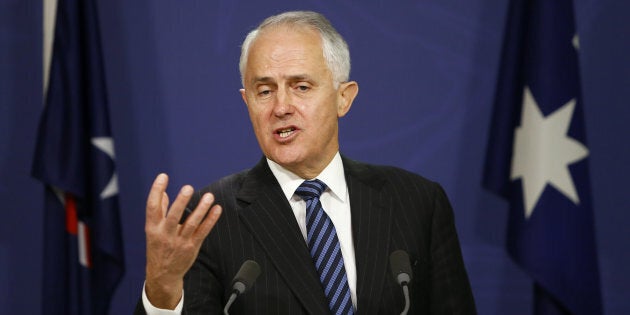 CANBERRA – Prime Minister Malcolm Turnbull will turn the blowtorch on the federal opposition, announcing a plan on Wednesday to pressure Labor to support billions of dollars' worth of Government budget savings.
In his first major post-election economic speech, Turnbull will lay down plans to package all the government's savings measures together in an "omnibus bill", which he believes will have bipartisan support.
But he also took the opportunity for a swipe at some of the populist attitudes emerging in Australia as growth slows, such as those of Nick Xenophon and Pauline Hanson, saying the disenfranchised were susceptible to be swept up in inward-looking policies, echoing the rise of Donald Trump in the U.S.
On Wednesday, the Prime Minister will tell a lunchtime audience at the Committee for Economic Development (CEDA) in Melbourne that the government wants to work constructively with Labor and the crossbench senators.
"In the upcoming sittings, we will introduce an Omnibus Bill that puts together all the Government's savings measures that we understand from the election campaign the ALP is prepared to support," Turnbull will say.
"The budget bottom line that Labor outlined during the campaign relied on over $6 billion in Coalition savings that they have not reversed, including $3 billion in measures that they previously opposed."
Those measures include three small higher education savings initiatives and a cut to a research and development tax incentive -- all of which Labor supported during the election campaign, after opposing them during the 44th parliament.
He will also highlight that the ALP reversed course during the campaign on promises such as the reinstatement of the $4.5 billion Schoolkids Bonus, axed by Tony Abbott in a bid to repair the budget bottom line.
The Prime Minister is clearly attempting to get on the front foot after just scraping back into power in the July 2 double dissolution election and suffering a series of post-election mishaps, including the Census meltdown and the clumsy decision not to back former Labor Prime Minister Kevin Rudd for the position of United Nations Secretary General.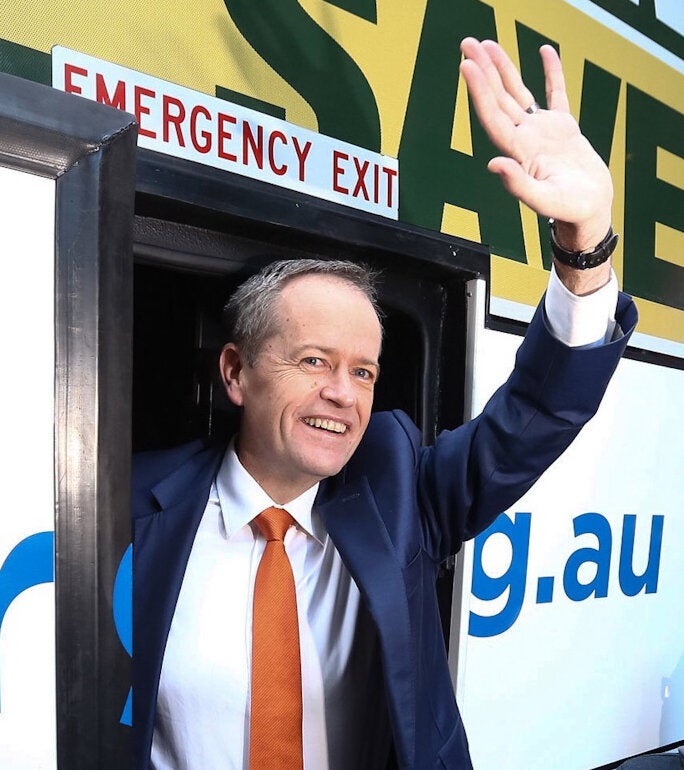 Turnbull is calling on Labor Leader Bill Shorten to deliver on his post-election commitment to be constructive and positive.
"We will take him up on that," the Prime Minister will tell the audience.
"We are ready to reach across the aisle. But Labor must be prepared to bring an open mind and some fiscal rationality to any discussions, as well as a commitment to support spending reductions they have already said they will back.
"Australians will not stand for a repeat of the aftermath of the 2013 election, when Labor decided -- incredibly -- to oppose savings measures it had itself proposed.
"Nor will voters tolerate a repeat of Labor's most recent exercise in fiscal cynicism, where they opposed responsible savings right up until the eve of the election, only to capitulate at the last moment in what was ultimately a futile attempt to make their numbers add up."
Turnbull has declared that the "time for posturing is over."
"The onus is on Labor, like everybody else, to revisit and review antiquated policies that represent a roadblock to reform," he will say in the speech seen by The Huffington Post Australia.
The Prime Minister will also warn on the move towards the Trumpesque, populistic politics of Pauline Hanson and Nick Xenophon.
"Growth is slowing across the international economy and uncertainty is rising," Turnbull will muse.
"Protectionism and inward-looking policies are starting to gain a foothold."
"Political divisions in advanced economies - particularly where there is high unemployment or a high risk of unemployment - are feeding on a sense of disenfranchisement among many people who feel the rapid economic changes of our time have left them behind."
Tough choices are ahead. Turnbull will point to a global economy "perhaps more fragile than at any time since the financial crisis almost a decade ago".
"Political responses to this mood of disaffection can have the potential to destabilise global growth, perhaps even reversing some of the spectacular gains we have made over recent decades through open markets and free trade."
"I will be asking the Parliament to face up to the fact that Australia's future is and can only be one of confident engagement in the global economy," he will tell the Melbourne crowd.
"As a nation, that will mean we need to be at our innovative and competitive best if we are to secure the successful and prosperous future we would all want for ourselves and our families."