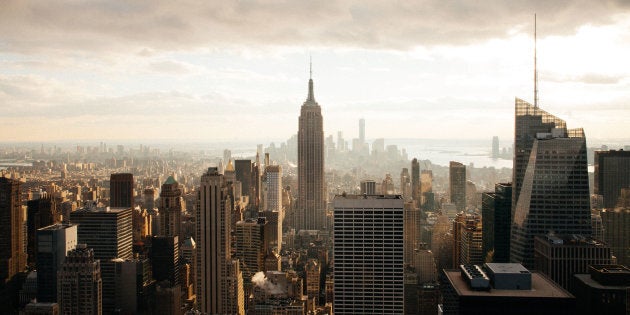 When you're in your teens and early 20s your skincare routine likely consists of a face wash and moisturiser, with perhaps a swipe of sunscreen when you're beach bound, and not much else. Such is the joy of youth -- though beware -- it's a false sense of security. Your complexion will not be bright and clear forever.
Into your late 20s and early 30s you might seek skincare that's more results driven -- that is, still sensorial in its application but also effective in its purpose. And its purpose could be any number of things -- fading brown spots and pigmentation accumulated from your younger years (told you), or slowing down laugh lines from becoming wrinkles.
While warding off wrinkles has been the focus of anti-ageing skincare for decades, we're only now starting to understand that premature ageing is not just due to age itself, but is accelerated by pollution.
Pollution particles in the nano-size range are considered to be among the most harmful of all ambient particulate matter. These particles can be up to 20 times smaller than human pores. TWENTY TIMES! To put it into context, a particle of that size entering a pore is akin to a coin going through a basketball hoop. Paints a picture, right? These particles easily enter the skin, nothing but net.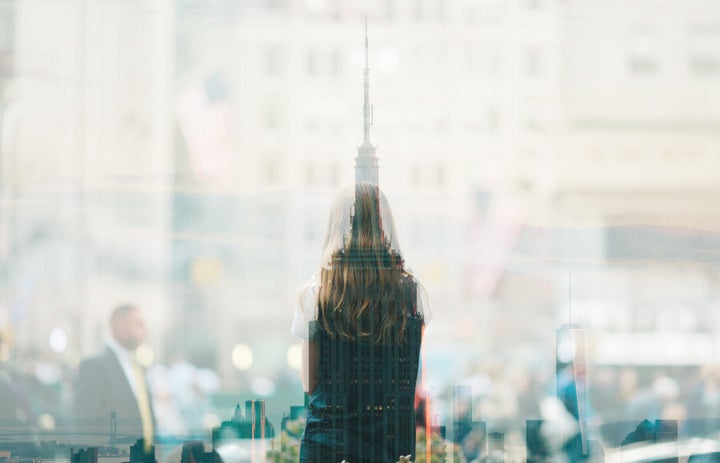 So what does this mean for our complexions specifically? It's worth noting this is just as applicable to men as it is to women. Perhaps even more so, given guys generally have bigger pores.
"The harmful effects of the environment are directly correlated to skin dryness, dullness, clogged pores, inflammation and often times allergic reactions. Extrinsic damage can also manifest in signs of aging such as hyperpigmentation, fine lines and wrinkles," Dermatologist Dr Dendy Engelman told The Huffington Post Australia.
In addition to enhancing skin damage from the sun (joy!), pollution can affect your skin in several different ways:
Inflammation can occur when your body is protecting itself against pollution, which can ultimately damage collagen and elastin.
Your skin surface can become rough and damaged because of the ozone attacking the essential lipids that keep your skin barrier strong.
Pollution particles can also accelerate your skin's pigment production resulting in hyper-pigmentation and brown spots.
In fact, a recent study shows that women who spent years living in urban areas being exposed to high levels of pollution from soot and traffic pollution had 20 percent more age spots and more pronounced wrinkles than those living in more rural areas. When you consider how any of us live in the big smoke (pardon the pun), that's a lot of premature ageing.
Pollution can come in a number of different forms that can damage your skin, including particulate matter, smoke, surface ozone or smog, volatile organic compounds (VOCs) which can come from car exhaust and emissions, nitrogen oxide gas which comes from burning fuel and polycyclic aromatic hydrocarbons," Engelman said.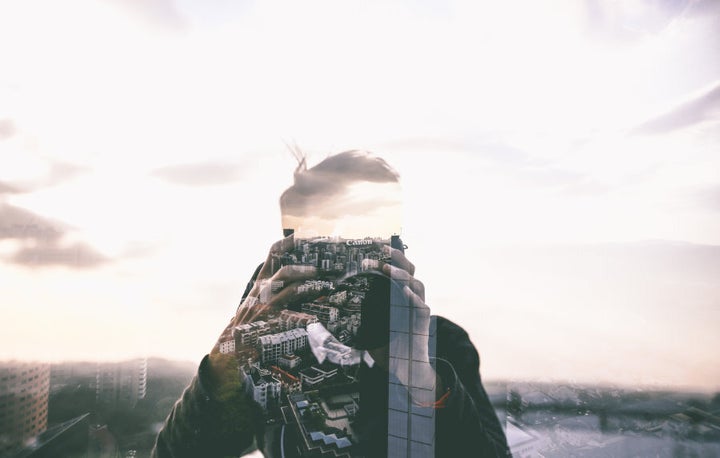 Okay, enough with the bad news, let's see what can be done. The good news is that some skincare already works to combat the effect of pollution, depending on the ingredients. Your best friends? Antioxidants.
"If you are already using skincare products containing antioxidants such as green tea and Idebenone, they will help to neutralise free radical damage caused by pollution. However, unless your makeup and skincare products are specifically designed to target signs of ageing from pollution they will only be so effective. It is critical to select products that are designed to both prevent and correct damage from environmental exposure -- this includes both ultraviolet radiation and pollution," Engelman said.
Big players in the beauty industry are recognising this and are developing specific anti pollution products as a result. Clinique was the first to use anti-pollution terminology in their marketing when they launched the Even Better City Block Anti-Pollution SPF40. The brand identifies that sun, pollution and your environment can all irritate the skin and cause dark spots. This cream boasts a protect alliance of high SPF protection and antioxidants which actively brightens, too.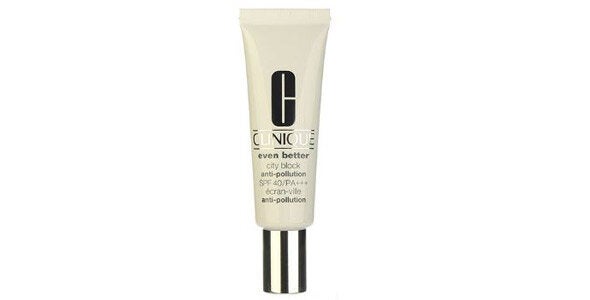 Now, Elizabeth Arden has just launched PREVAGE City Smart, a serum that works to protect, prevent while it strengthens the skin.
They're calling it Anti-Pollution Shield Technology, and it's an invisible polymer protective shield which helps prevent toxins and pollution particles from penetrating skin. It also contains antioxidant blend of Idebenone, green tea, thiotaine, ferulic acid and L-Carnosine, to neutralize free radical damage caused by pollution and UV exposure, including both oxygen-based and nitrogen-based free radicals.
Last, a DNA enzyme complex formulated with purified enzymes derived from plankton, Arabidopsis Thaliana, and ocean bacteria extracts helps protect against free radical damage while strengthening and supporting the skin's natural repair process against oxidative stress.