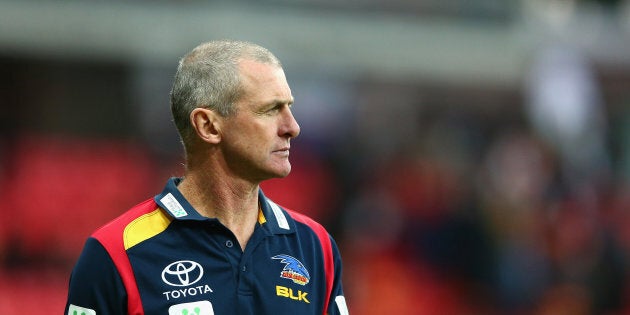 Prosecutors have accepted Cy Walsh was mentally incompetent when he allegedly killed his father and Adelaide Crows coach Phil Walsh in July 2015.
Cy Walsh was arrested in July after his father was found stabbed to death in the family home.
The 27-year-old has plead not guilty to the murder of his father on the grounds of mental incompetence.
Walsh appeared via video link from prison at the Supreme Court on Friday, where prosecutor Lucy Boord announced the DPP (Director of Public Prosecutions) will concede Walsh was mentally incompetent at the time of the alleged killing.
Phil Walsh was in his first year of coaching the Adelaide Crows when he was stabbed to death.
The case will continue with a half-day hearing on September 28.