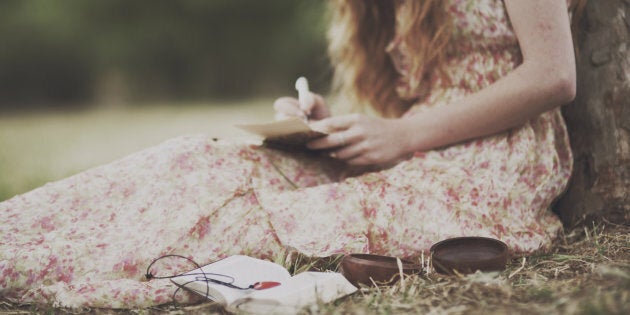 Yeah yeah, so we all know it's the digital age and if you can't do something on your phone, it basically doesn't exist.
But let's get hipster and imagine a simpler time pre-emails, texts and yes, even pre-fax, when sending a letter was the preferred method of long-distance communication. Sure, it might take ages to get from Point A to Point B, but there's something kind of romantic in the sentiment, right?
Even though these days the art of letter writing might be dying out (or is it coming back?), there is actually some truly great stationery out there for those who are thinking of picking up a pen and kicking it old-school.
Here are some of our favourites from around the world wide web.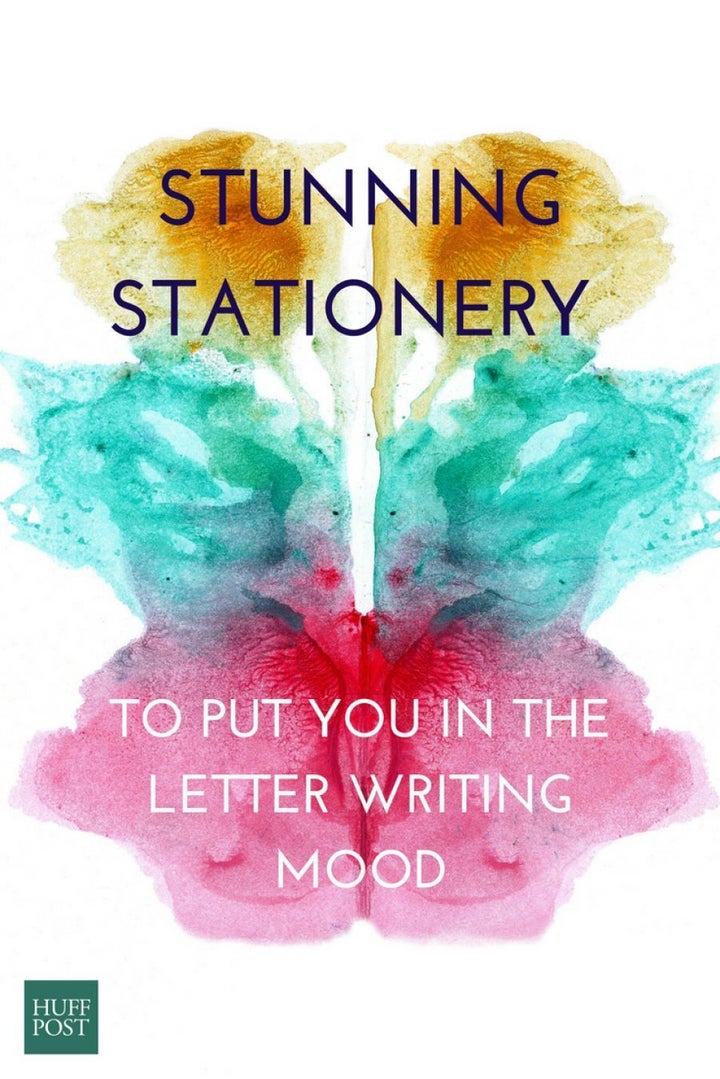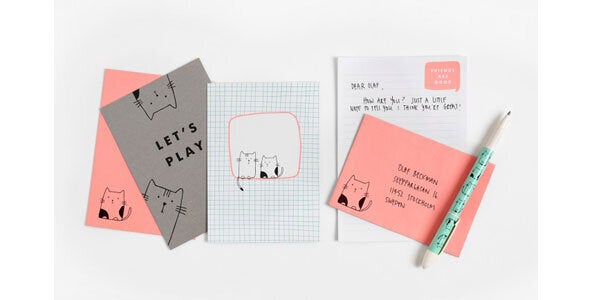 For cute, fun and affordable designs, you can't go past kikki.K. Their fun Pen Pal kit has everything you need to get started, including:
20 writing sheets
10 envelopes
5 postcards
1 refillable ballpoint pen
1 sticker sheet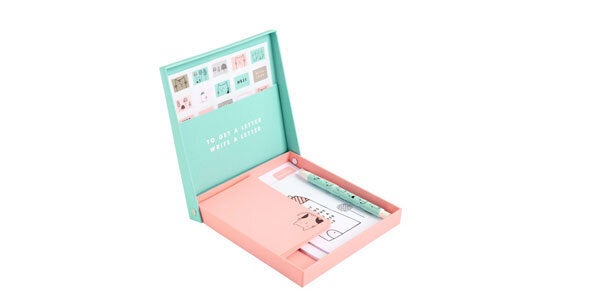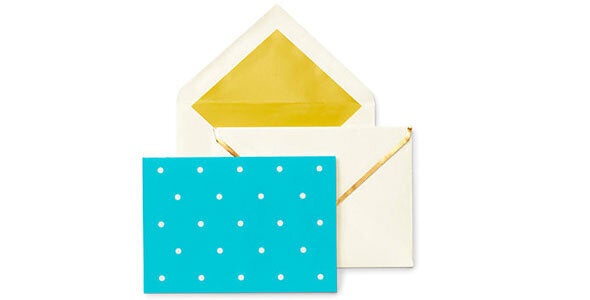 For those who want 'fun' but don't necessarily want cartoon cats and stickers all over their correspondence, Kate Spade's stationery range is a great place to look.
The larabee dot assorted notecard set features:
20 folded cards
20 envelopes
4 each of 5 designs
So while it might not be a 'letter writing set' per se, it's certainly enough to send someone a quick note to say thanks, happy birthday or even just a quick hello.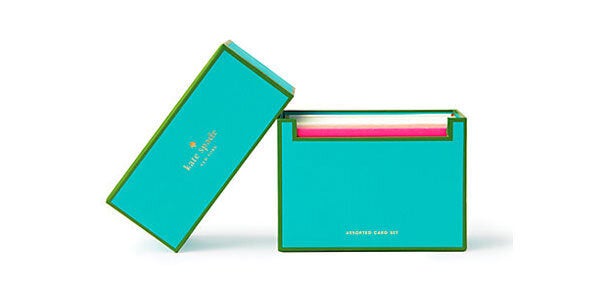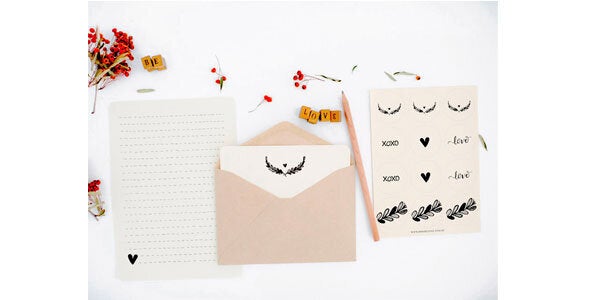 There are so many cute An April Idea writing sets to choose from, we couldn't pick just one.
According to the website, "each product features an original hand drawn design or illustration, and is handmade with love", plus they're all Australian, so what's not to like?
Each writing set includes:
12 x A5 sheets of writing paper (115gsm quality cream paper)
12 x C6 kraft envelopes
12 x matching 35mm round envelope seals;
and comes packaged in a Kraft wallet.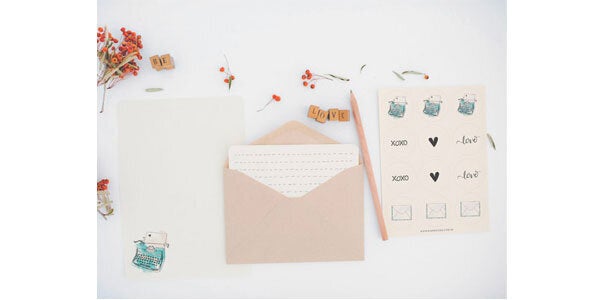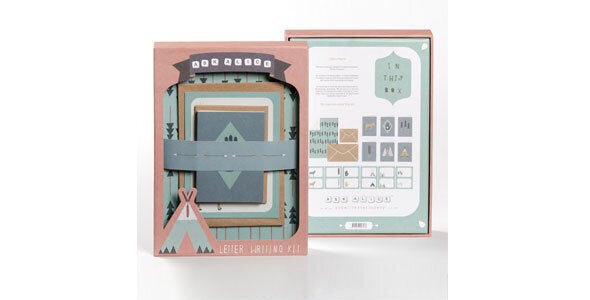 Based in Melbourne, 'Ask Alice' is the brainchild of designer Sass Cocker and has a strong emphasis towards ethical and sustainable concerns -- so you know your letters will be sourced from local, recycled and fair-trade materials.
This cute letter writing kit contains:
12 sheets of patterned writing paper with 6 standard craft envelopes to match
6 mini gift cards with 6 mini kraft envelopes
12 hand stick-on address labels.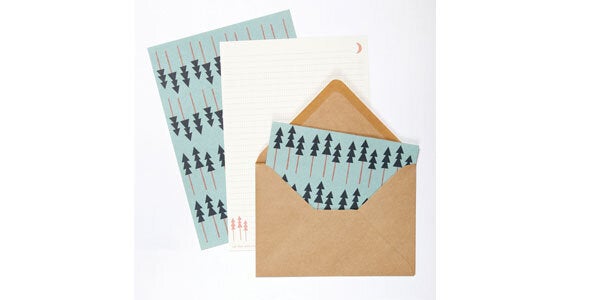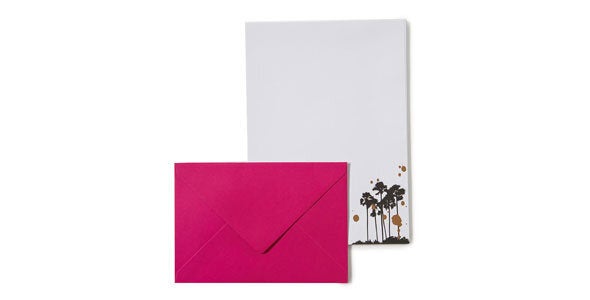 Colourful, funky and oh-so-cheap, you can't go past Typo's 'Palm' writing set as a budget-friendly option to kick-starting your pen-pal career.
20 pieces of writing paper
10 envelopes.
Cheap and cheerful as this may be, we'd recommend ordering this baby online, because as any stationery tragic knows, it's impossible to venture into a Typo store without taking home every second thing you see.