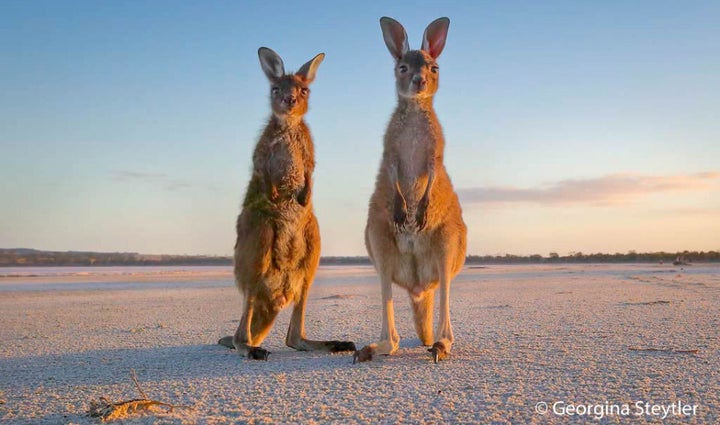 You won't find animals more bizarre anywhere in the world than down under and the Australian Geographic Wildlife Photographer of the Year award celebrates our high-jumping, camouflaging, nipper-snapping fauna in all its glory.
The winner of the 2016 prize is Queenslander Matthew McIntosh's snap of a frog being bitten by two frog flies.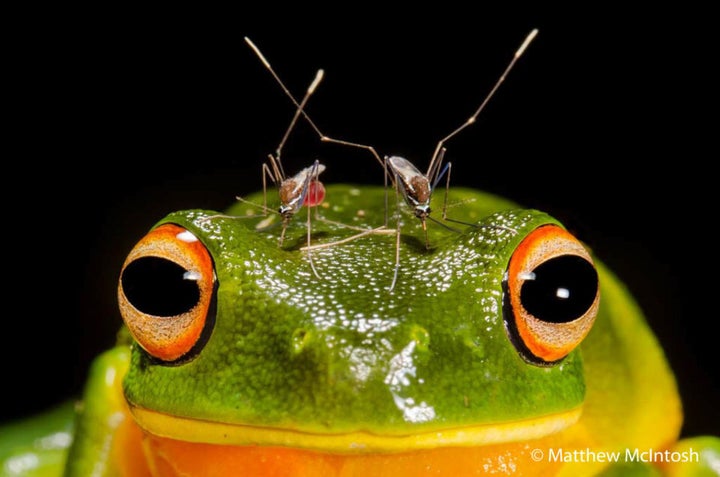 He said he was road tripping at Cedar Creek National Park when he took the photo which has now won him $10,000 plus a trip for two to the Subantarctic islands valued at $25,000.
"During the trip we stopped to investigate a chorus of orange-eyed tree frogs calling from foliage around an old car tire filled with water from recent rain, with numerous males vying for the attention of nearby females," McIntosh said.
"With my headlamp light failing I managed to take just one photo of uranotaenia mosquitos, also affectionately known as 'frog flies' happily feeding from a frog's head.
"Luckily it turned out more or less as I intended."
Check out a selection of finalists for this year's award.