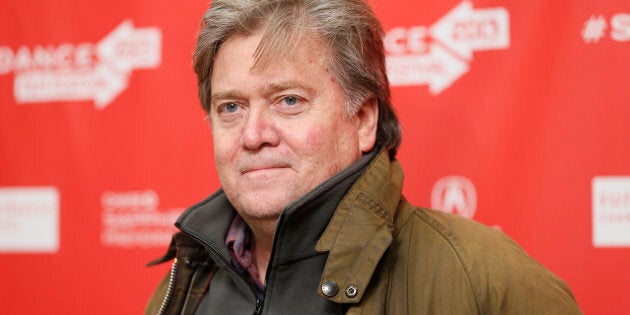 When Donald Trump recruited Steve Bannon, the executive chairman of conservative news site Breitbart News, as his new campaign CEO, the Twittersphere lit up with commentary.
Steve Bannon copped a deluge of online abuse, only it wasn't that Steve Bannon.
For the record, Trump-supporting Bannon tweets via @StephenBannon. The other Steve Bannon is just a regular golf dad from the UK.
There was at least one sympathetic voice in the crowd -- that of Peter Dutton. Not the Federal Immigration Minister of Australia, but a guy living in Queens, New York.
Mistaken identity on Twitter is a common phenomenon. Aussie swimmer Mack Horton riled up Chinese supporters with his pointed doping comments directed at Sun Yang at the Rio Olympic Games. Englishman Mark Horton also got a ton of hate tweets.
Earlier last week in amid the census crash, frustrated Australians vented to @abs. The account owner is American Andrei Soroker, CEO for startup Sameroom.io. He's added "not Australian Bureau of Statistics" to his bio but still likes the handle.
"I find it interesting and kind of alarming that so many people don't understand how Twitter works -- the seemingly trivial concepts behind mentions and hashtags are daunting for so many," Soroker said to Mashable Australia.
"One of the faces of ever-growing digital divide, I suppose."
Think before you mention, tweeters.