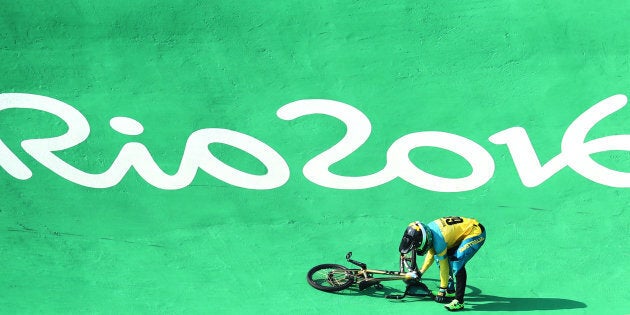 The picture at the top of this story is Aussie multiple world champion Caroline Buchanan, who crashed out of the Rio 2016 Olympics BMX competition in devastating fashion overnight.
Buchanan had been in great form. There are three semi-finals in the BMX. Competitors accrue points in each semi, with the top eight on cumulative points through to the final. Buchanan was first and fourth in her first two semis.
All she needed was a comfy midfield finish to ensure her progress to the final. Then disaster.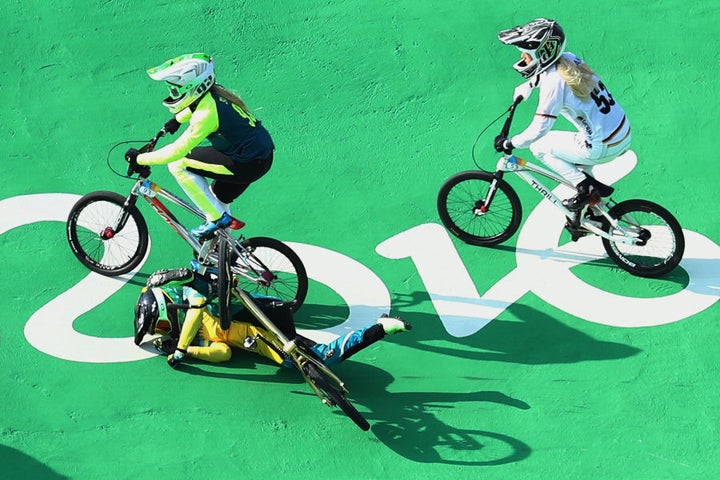 She took a tumble on the first berm as she tried to thread her way through the field after a sluggish start, and that was that.
The 25-year-old Canberran finished equal eighth on points after the semis. But because she had a slow overall time on account of her fall, she missed the final. This was unthinkable. And just too hard for Buchanan to take in.
She was in floods of tears as she pedalled through the media and out the back of the competitors' lounge, where she was comforted by team officials and coaches.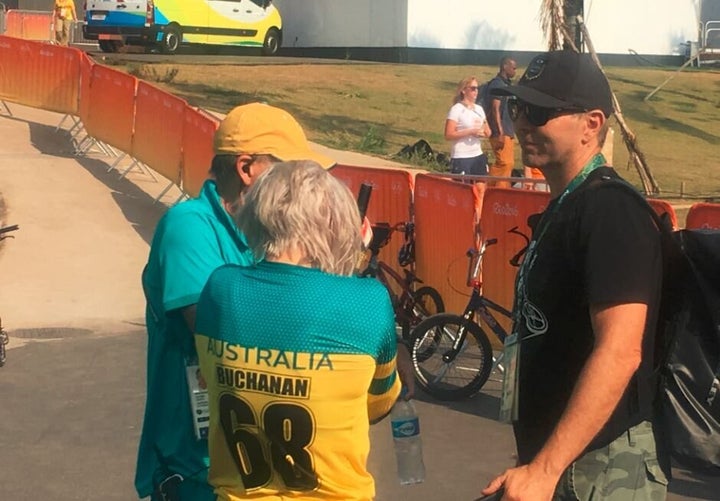 "BMX is such an aggressive fast action-packed adrenaline sport. The challenge for me has always been to find that level of mongrel and aggression and deliver when it matters. For me it's about daily meditation and mindfulness, about listening to podcasts and really bringing myself down to a calm state. Then on the way to the start gate I do breathing exercises.
This really is a young woman with her head together. Unfortunately, a clip of the pedal here, a slip there and it was all over. Sometimes, no amount of preparation if enough to beat bad luck.
For the record, the women's event was won by defending London champion Mariana Pajon, to the absolute delight of the Colombian fans who dominated the crowd at Rio's Deodoro X-Park sporting complex. The USA's Alise Post and Venezuela's Stefany Hernandez took silver and bronze.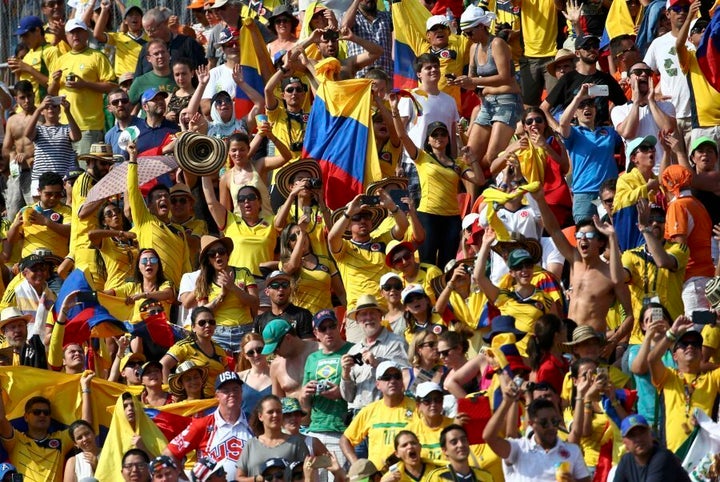 Could anything be more devastating than the terrible bad luck suffered by Caroline Buchanan? Try this.
Australians Sam Willoughby and Anthony Dean totally dominated their semi finals and qualified first and second for the final. That meant they had the cherished inside lanes. Get a good start from there, and you're almost impossible to chase down.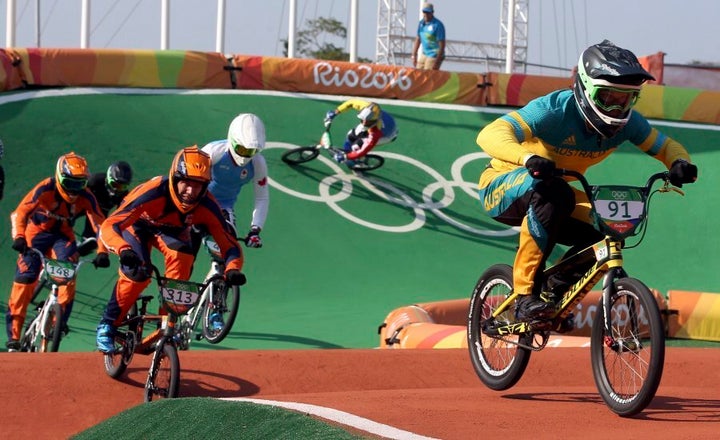 But no. No, no, no, no, no. Both riders were overtaken heading into the first turn and slowly slipped backwards through the field. Willoughby finished 6th. Dean was last of the eight finalists.
The race was won by American Connor Fields, with Jelle Van Gorkm of the Netherlands taking silver and Carlos Ramirez delighting the huge Colombian contingent with bronze. But for Australia, it was yet more shock and despondency.
Willoughby, 25, won silver in London and was heavily favoured to take gold here -- especially after the defending Olympic champion and world champion both failed to make it past the early rounds.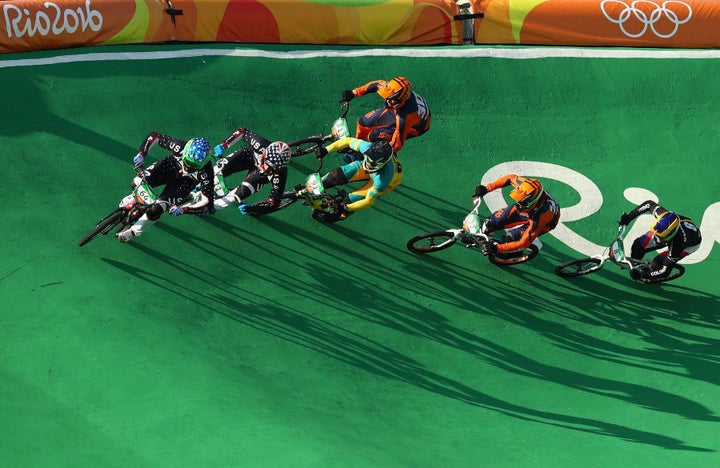 He's a great guy, who shared a heartwarming pre-Games story with The Huffington Post Australia earlier this year. It happened when he was visiting a tough area in Brisbane, in his role as ambassador for the Coca-Cola Happiness Cycle -- a community program that motivates teens to get involved in their community through bike riding.
The program donates bikes to underprivileged kids, and Willoughby recalled the day he gave a bike to a young Islander kid, who as he put it "had never even dreamed of having his own bike".
"I helped him put it together, and you could tell that bike was going to be transportation and everything for him," Willoughby recalled. "It opened my eyes to see see his eyes light up. For the first time in his life, this boy had his own sense of freedom now and his own piece of equipment."
So Sam Willoughby has missed an Olympic medal. But his journey here has not just been about him. If an Olympian can change a kid's life without winning, haven't we all won anyway?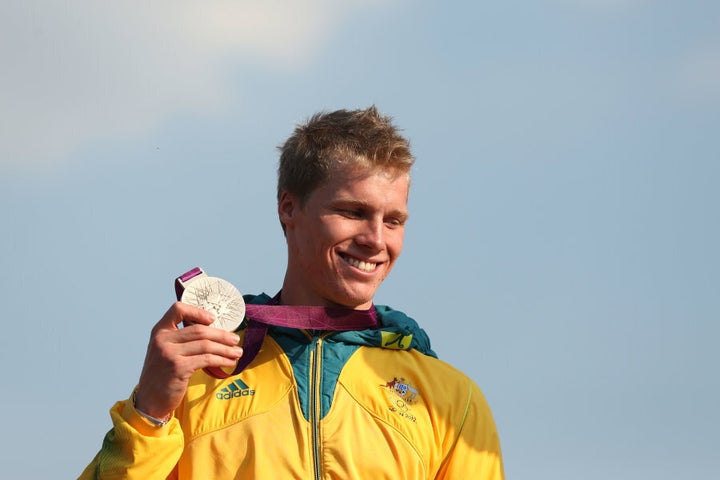 Willoughby's comments after the race certainly had a healthy sense of perspective.
"It's disappointment, I won every lap this week and stumbled at the last hurdle, I kind of dragged my wheel across that first jump and lost my speed. That was that, I've been on the good end of the sport many times and that's just the way it goes.
"In saying that I've had days when I've been off the back all day and you get yourself up for that one lap at the end and you're a hero. So it goes both ways and there's not much you can do, you've just got to suck it up and on to the next one. I wouldn't do anything different in the lead up.
"When you finish a race you just want to fall off a cliff, but I wrote myself a letter that I read this morning and there are still plenty of great things I have in my life.
"I'm getting married next year, I have great people in my corner and the sun will come up tomorrow so life will go on."
AND YOU'LL NEVER GUESS WHO HE'S ABOUT TO MARRY...
None other than silver medallist in the women's event, Alise Post.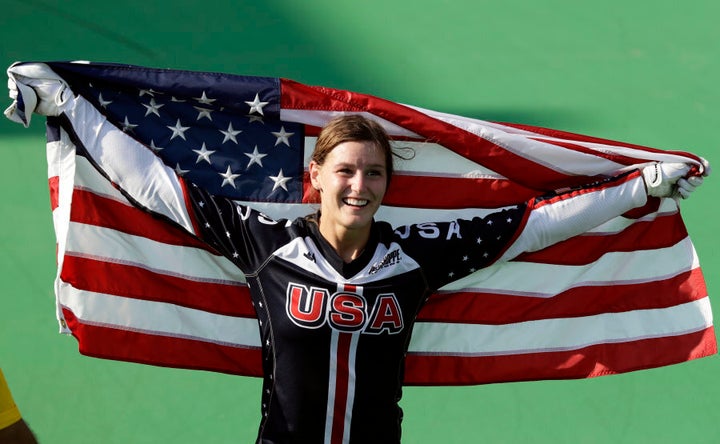 "I'm ecstatic for my fiancee Alise, no one deserves it more than her," Willoughby said. "She's been to hell and back, she lost her mother 18 months ago and had knee, ankle, shoulder, thumb surgeries...
"So I'll celebrate with her tonight as she did for me in London."