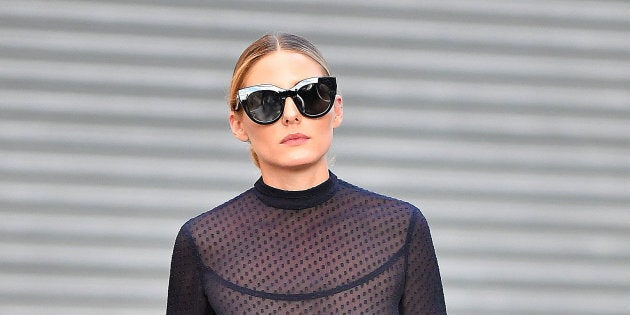 Let's face it: It's August, and it's hot.
When it's this hot, we must sacrifice a few things in order to keep cool. Some people stay home and forego a social life in pursuit of air conditioning.
Others, like Olivia Palermo, simply take the town in more ... airy clothing.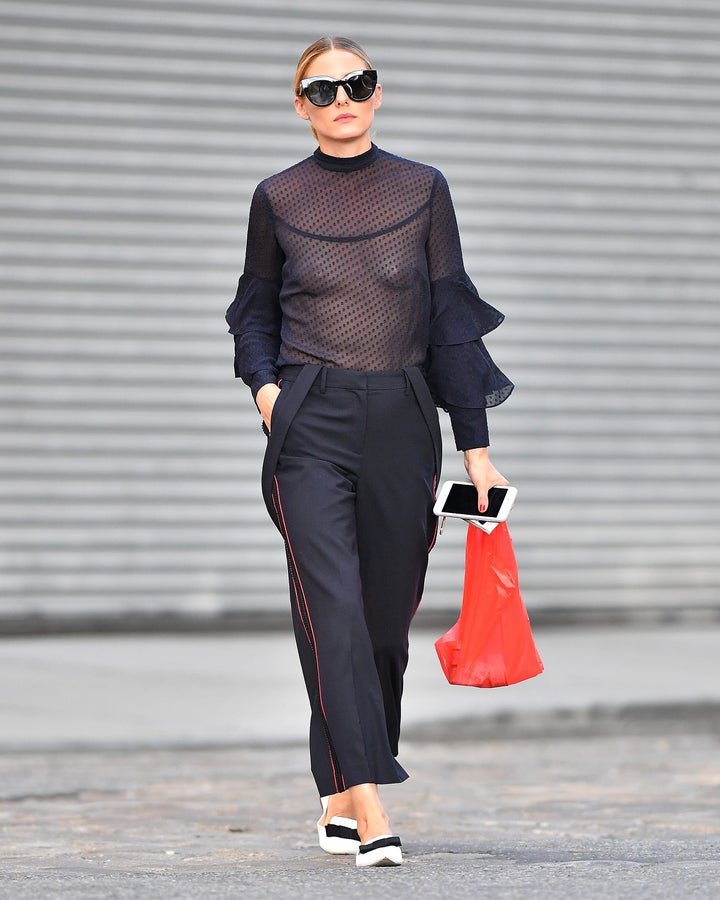 Palermo wore a bold, mock neck, completely see-through blouse with ruffled sleeves while out in Brooklyn on Wednesday.
Paired with suspender pants and Jimmy Choo flats, the bold top is part of her Chelsea28 clothing collection, and Palermo rocks it with serious confidence.
While we wouldn't exactly call a mock neck top hot-weather friendly, we'd at least go so far as to say this look gives even Kendall Jenner a run for her nipple-positive money.