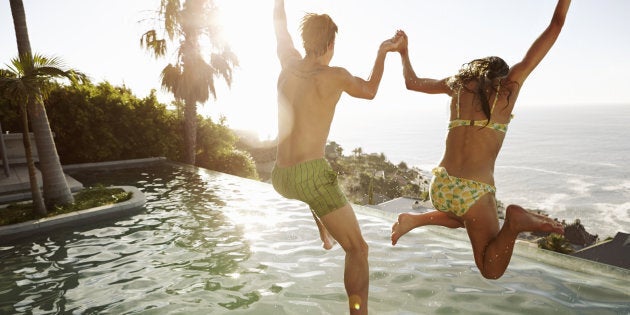 Americans wasted a record-setting 658 million vacation days last year. Notorious for letting precious vacation days go unused, many folks stay plugged-in even when they manage manage to make it out of town.
But this brilliant company is putting an end to the vacation problem, in the most amazing way possible.
The Motley Fool, a financial services company in Virginia, runs a special program called the "Fool's Errand." At each monthly company meeting, one employee's name is drawn out of a hat. That person must take a spontaneous vacation ASAP, with no company contact whatsoever for two whole weeks.
The winner gets $1,500 to spend however they choose, as well as a much-needed break. Watch the video above for more details, and take steps toward taking a break like these Motley Fools.