Papua New Guinea's children are bearing the burden of the nation's drug resistant tuberculosis crisis, with experts warning current statistics on the disease dubbed "ebola with wings" are an underestimate.
A report, commissioned by the charity ChildFund Australia, found PNG has one of the highest TB prevalence rates in the world at 529 cases per 100,000 population.
Children account for about 26 percent of detected TB cases in PNG, but experts fear that percentage is higher.
Over the past three years, TB killed 9,000 people in PNG alone (by comparison, 11,300 people globally died from Ebola in the same time period)
In 2014, TB killed 1.5 million people, including 140,000 children.
Of the 9.6 million people estimated to have fallen ill with the disease in 2014, one million were children.
PNG has one of the highest TB prevalence rates in the world: 529 cases per 100,000 population. It is also a country which has some of the worst human development indicators in the world.
Children account for 26 per cent of detected TB cases in PNG but this is likely to be just a fraction of the real story.
"The action required is not happening. It's a very pressing situation," ChildFund CEO Nigel Spence told The Huffington Post Australia.
"The statistics we have suggest that around one quarter of the cases are children, (but) that's almost certainly an underestimate."
Drug-resistant tuberculosis has long been dubbed "Ebola with wings" by experts because of its infectiousness and difficulty to treat.
TB is both preventable and curable (it's pretty much been eliminated in Western Countries), but PNG's weak, under-resourced health system presents formidable challenges when it comes to diagnosing and treating the disease.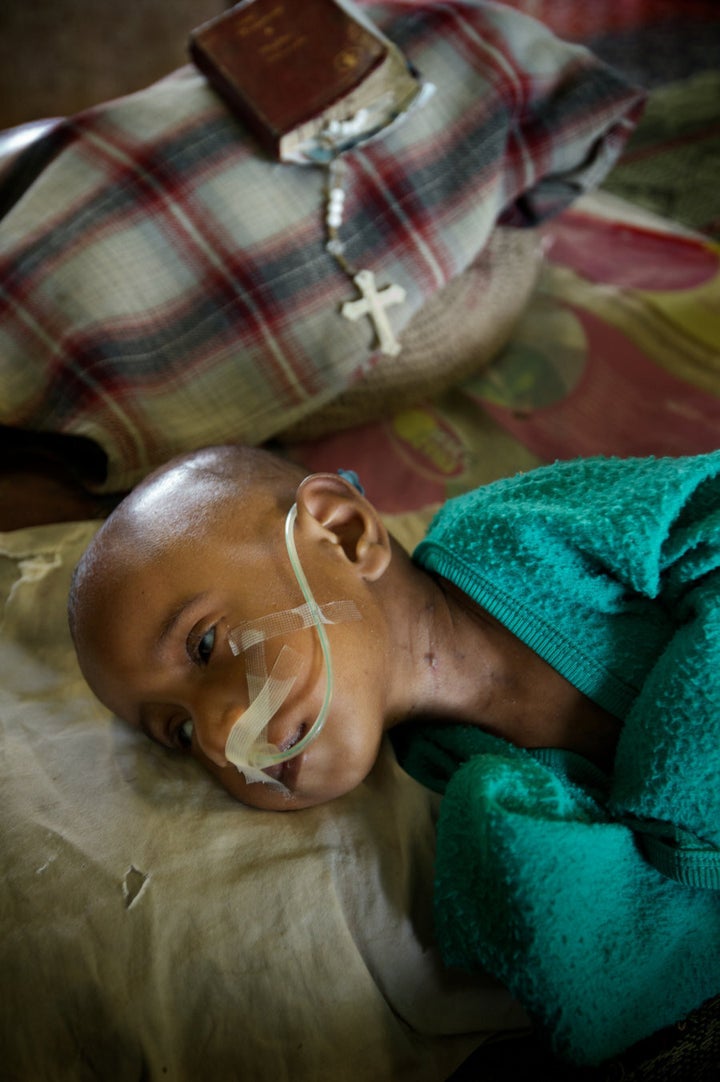 Poor nutrition, overcrowding and inadequate housing all provide ideal conditions for TB to thrive.
"I was there last week and it was really distressing to see these really committed nurses village health workers and the like -- not nearly enough of them, there's a critical shortage -- with often limited training and materials to use," said Spence.
"It's no wonder that the disease is taking hold."
GRACE'S STORY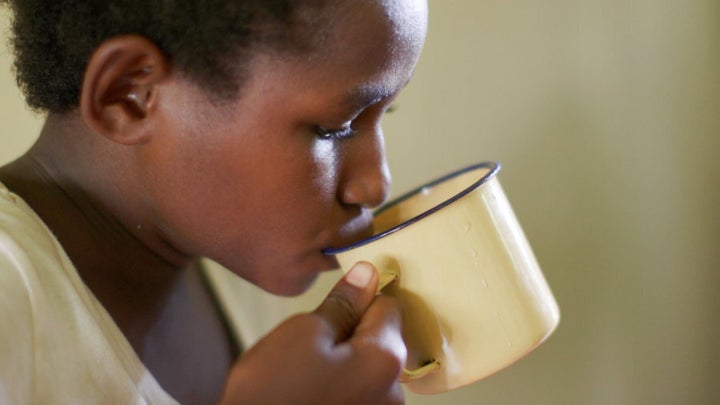 After it left Grace wasted and weak, TB sent the eight year old to the small shack that serves as Agevairu villages clinic.
When she arrived at the small rural clinic in Central Province she couldn't walk.
A case study in the ChildFund report, Grace's story is not unusual in PNG.
She was quickly diagnosed and started on a six-month, daily, tablet treatment, but the written instructions about which doses and tablets to take were lost.
Soon Grace seemed better. After the written instructions about which doses and tablets to take were lost, her mother, Lani, was worried about overdosing her. So the medicine was stopped.
A few months later, Grace was sicker again.
After a visit to a different clinic, she was referred to the main hospital in Port Moresby and a biopsy was performed on her neck.
But after a long wait with no results and with money drying up, Lani and Grace had to go home.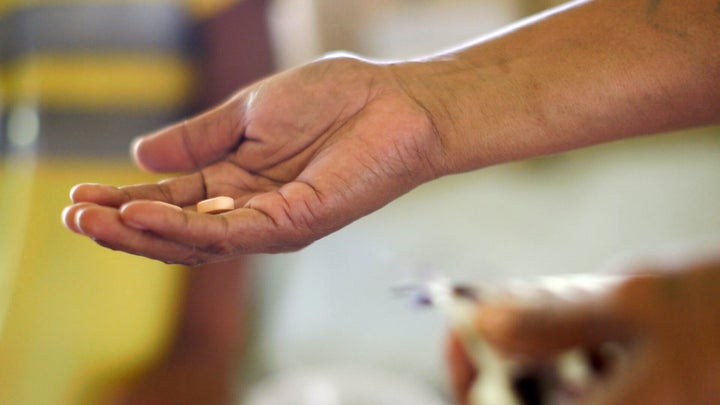 Grace went back to the Agevairu clinic, where health workers tracked down the hospital results that showed she still had TB. Luckily Grace, who is now 10, was put on a much stronger course of medicine.
Children are particularly susceptible to the most disabling forms of TB, including TB meningitis which can result in lifelong brain damage, ChildFund said.
"Despite the problems with TB, there is generally a lack of awareness of the disease amongst community members in PNG, and a lack of realisation they may be sick with the illness," said Spence.
The author of the ChildFiund report, journalist Jo Chandler contracted TB in 2011, and was cured after a lengthy and toxic treatment.
She told the Huff Post Australia of motivated, front line staff who, with family and friends affected, want to help battle the disease.
"They understand how urgent it is, they want to be professional and they are just hamstrung," she said.
"If mum or dad has TB, and they're the ones that are growing the gardens and providing the income, then the whole family is affected by it," Chandler said.
PNG'S PROBLEM AND AUSTRALIA'S ROLE
Chandler spoke to a doctor at PNG's largest hospital, Port Moresby General, where gene-analysis machines, an important tool for diagnosing TB, are being rolled out.
But there were no slides to put samples on and feed into the machine for analysis.
"(The pediatrician) is in the main hospital in the country. And his fall back is to send samples to Brisbane, but they have no budget left to send them to Brisbane," she said.
"So if you're saying that's the situation in Port Moresby -- the best resourced part of the country -- then you can imagine that if you're in one of the other hotspots, in Gulf (Province)... or in Daru.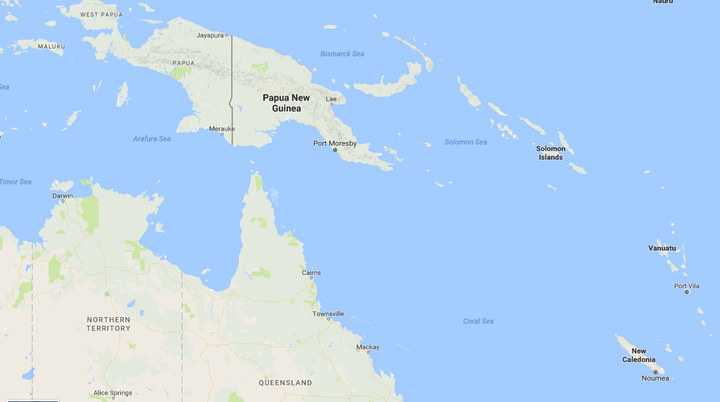 The supply chains, the infrastructure, the expertise, the maintenance of basic pieces of equipment -- all of it needs to be rigorously reinforced and it's going to require a big effort to do that, she said.
"There seems to be no urgency, there seems to be no anxious effort ... no concern, almost," PNG MP Gary Juffa is reported to have said at the time.
"There's almost a sense of apathy in addressing this. I mean, we should be containing this as quickly as possible."
The Many Strains Of TB

LATENT TB -- Where someone is infected but the disease lies dormant, so they are not contagious and have no symptoms. The disease can become active later. WHO estimates that about one-third of the world's population has latent TB.

DRUG-SUSCEPTIBLE OR DRUG-SENSITIVE TB (DS-TB) -- A standard form of TB which responds to a combination of antibiotic drugs. Treatment typically requires six months of daily doses.

MULTIDRUG-RESISTANT TUBERCULOSIS (MDR-TB) -- This strain is immune to the two most deployed antibiotics: Isoniazid and Rifampicin. Treatment typically requires two years of rst and second-line drugs.

EXTENSIVELY DRUG-RESISTANT TUBERCULOSIS (XDR-TB) -- Immune to the four most powerful drugs used to treat the disease, it was until recently was a terminal diagnosis. New, but highly toxic, drug regimens are increasing life expectancy, and clinical trials of the drug Bedaquiline15 are also showing positive results.