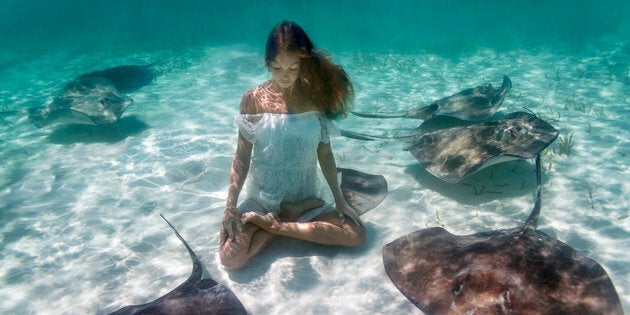 Looking for a reason to hit the yoga mat today? Take a gander at these stunning photos.
The surreal images, which were snapped by photographer Elena Kalis, feature yoga instructor Britta Jade as she masterfully executes yoga poses under water. They're a truly majestic display of how yoga can be both athletic and a work of art.
While not everyone can exactly run off to the crystal shores of a remote island to nail these moves, there are some added perks to taking your yoga practice to the water. Studies suggest being near the ocean can make you calmer and more creative. The sea also puts your brain in a more meditative state.
If you've been slacking on a yoga routine (or hesitant to try one at all), take a look at the pictures below. Then check out these healthy reasons to prioritize the practice for additional motivation.
-- This feed and its contents are the property of The Huffington Post, and use is subject to our terms. It may be used for personal consumption, but may not be distributed on a website.