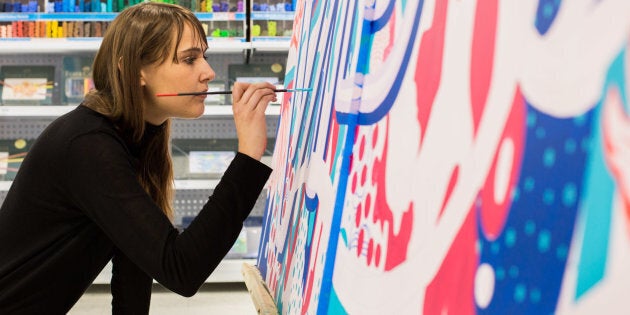 Amongst attempts to reach inbox zero and funnel through our never-ending vortex of notifications, finding solace in handwriting or an illustration can be surprisingly easy.
There is something old world romantic about the simplicity of it. Grounding, even. And yes, even if said handwriting happens to be viewed via your Instagram feed.
Just ask the ever-growing community of creatives who've made a career from putting pen (or brush) to paper, many of them, social media stars in their own right.
Over 100,000 people actively tune into Sydney artist, Gemma O'Brien's feed, where she shares her typography, illustrations and hand lettering work as well as behind-the-scene glimpses of whatever creation she might be working on.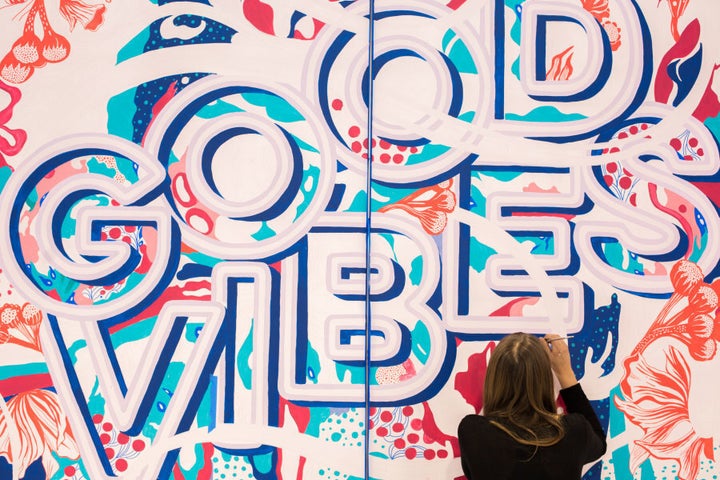 O'Brien agrees her followers and the pure reach social media yields has played a huge role in her success.
"Initially, when I started using Instagram it wasn't as a means for promotion of my artwork. But it just naturally became that way because it was a way to show people parts of the creative process they wouldn't normally see," O'Brien told The Huffington Post Australia.
From half-finished artwork to nuggets of inspiration that formed the final product, O'Brien said having an audience that is so dedicated to seeing what she is creating has led to a number of opportunities including commissions by The New York Times, Angus & Julia Stone, QANTAS, Volcom and most recently Officeworks.
In the past five years, demand from commercial clients requesting projects with a strictly "handmade quality" led to O'Brien speaking at a Typo Talk in San Francisco about what it means to craft authenticity in the digital world.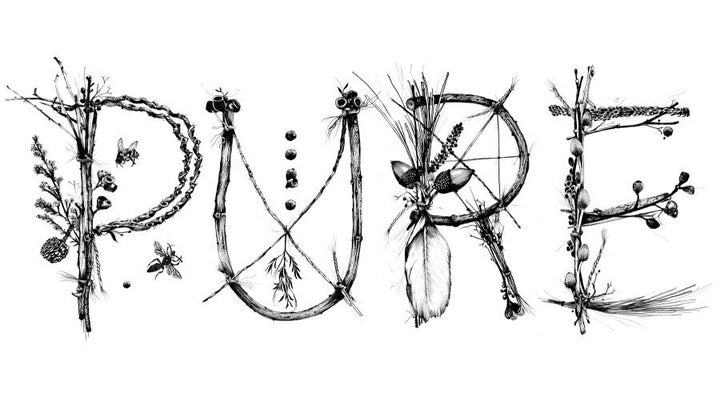 "In almost every request there would be the comment that they'd like to maintain the strokes of the pencil in the final art. Whereas usually, the final art would be this slick, well finished thing," O'Brien said.
"This got me thinking about ideas of authenticity and something being real or alive in ways that we perhaps haven't been seeing in the design world," O'Brien said.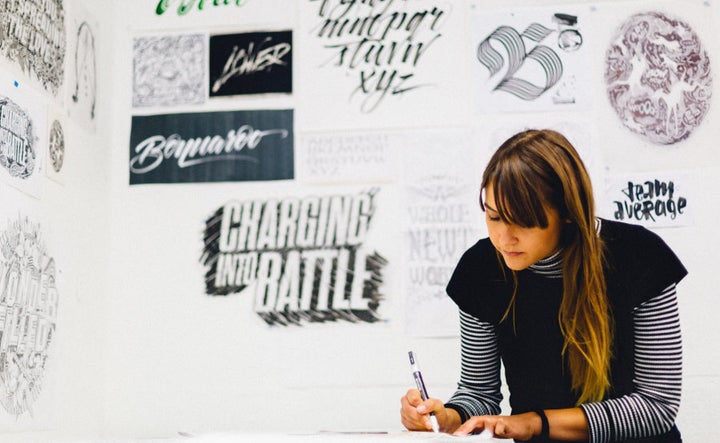 "As we shift closer to the digital world and everything becomes digitalised, handwriting is something that's real and genuine. And within typography a way to represent that is through old school techniques like chalk lettering, sign painting and letterpress," O'Brien said.
Whether or not this is just a trend for now the jury is still out, though O'Brien believes there will always be this searching for ways to represent what it means to be human.
If the past five years we've seen these old school techniques spread like wildfire -- particularly in the form of inspirational quotes and love poems -- a state O'Brien refers to as "inspiration overload."
"Lettering has kind of become the voice of these modern mantras. But the challenge for younger artists is to try and find something that is unique to you and close to what you are, rather than getting stuck in this loop of trends," O'Brien said.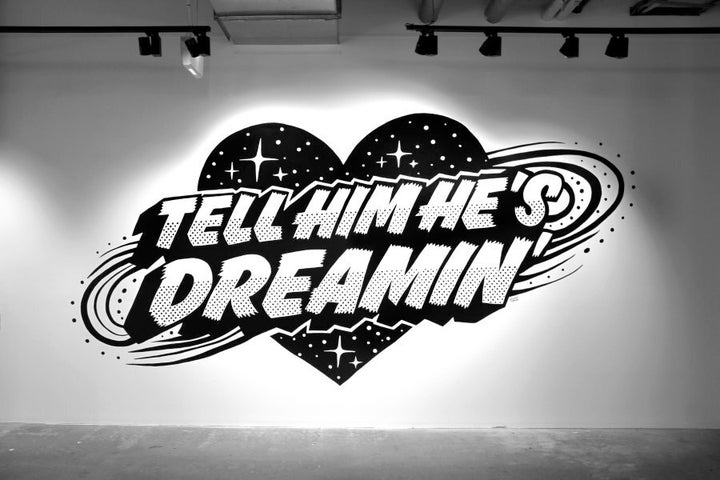 O'Brien applies this same thinking when choosing whom she will collaborate with commercially.
"There always has to be the component of creating an artwork and working with a brand that is aligned with that vision," O'Brien said.
Mostly, O'Brien goes with her gut.
"If it's an opportunity to push my skills and create something new, well then it's amazing to have the support of a commercial client to fund an art career."