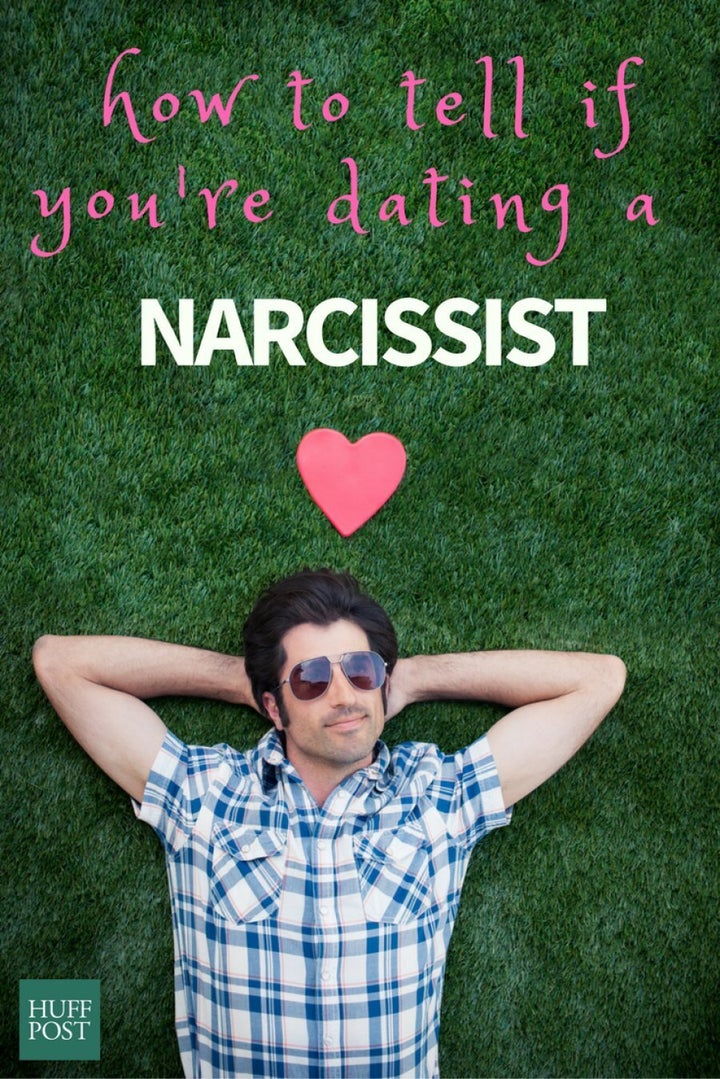 According to the good people over at Dictionary.com, the term narcissist is defined as:
"A person who is overly self-involved, and often vain and selfish."
In other words, not necessarily someone you'd want to be rushing into a relationship with anytime soon.
But just like you're not likely to actively search for a partner who is emotionally unavailable or likely to cheat, sometimes these things reveal themselves further down the track (typically when you're already invested and wondering how you could have possibly missed the clues to begin with).
So when it comes to a narcissistic partner, how can you spot those early warning signs and make sure you get out before it's too late?
"This is something that actually comes up a lot for me, not just in my professional life, but in dealing with friends and so on," registered psychologist and internationally accredited dating coach Melanie Schilling told The Huffington Post Australia.
"Everybody knows one, even if people might not necessarily know the label for it."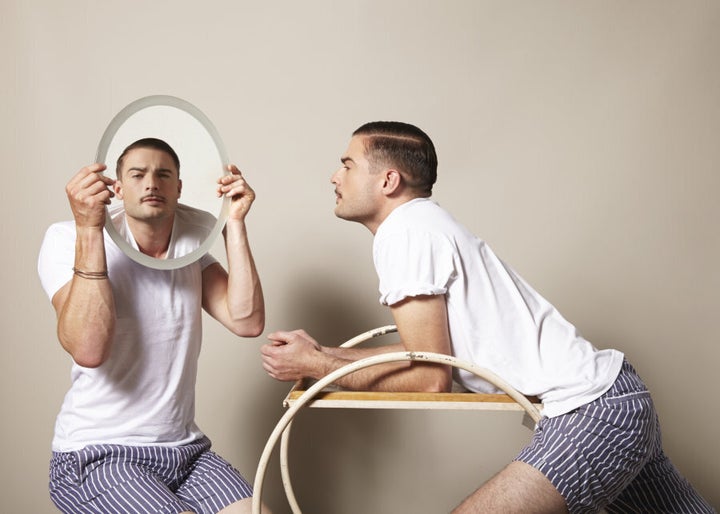 In terms of how to spot a narcissist in a dating scenario, Schilling says there are definitely some telltale signs to keep an eye out for.
"The first thing you might notice is, when you spend time with this person -- let's say you've just had a date with them -- you walk away feeling 'icky'. That's probably the first word that comes to mind," Schilling said.
"You walk away feeling uncomfortable and feeling like you haven't been heard and your needs haven't been met. Whether that's intellectually, emotionally or otherwise... a narcissist will make it all about them. Any interaction you have with them is going to be about them, about progressing their agenda and meeting their needs."
According to Schilling, classic red flags can include a person having double standards, never apologising (in fact, they are most likely to blame everything on you), unpredictable behaviour and general moodiness.
"Double standards is definitely one sign," Schilling told HuffPost Australia. "This person will have one set of standards for you and the rest of the world and a different set for themselves. You might notice them being bit of a hypocrite, for instance, they might criticise someone for being racist and then make a racist comment themselves and be totally okay with that."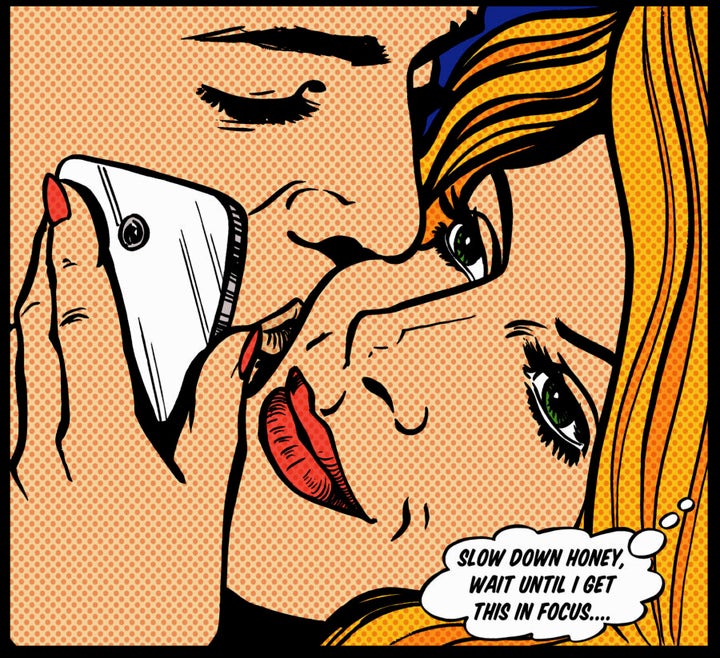 "You might find that no matter what they do, they never apologise," Schilling continued. "So, for instance, if you're on a date and they talk over you, don't expect them to recognise or apologise for that.
"In terms of making plans for a date, it's going to be what they need, and if you aren't able to meet their very high standards, they will probably drop you like a hot potato or become passive aggressive.
"Furthermore, if things don't work out too well in a dating scenario, you can expect to be blamed. Whatever it is, the narcissist will see it as your fault. There will be no taking of responsibility whatsoever.
"What is particularly worrying about this is you may find yourself begin to believe it. A narcissist can be very manipulative and very persuasive. You might walk away thinking, 'you know what, maybe I am actually a little bit too fat to be dating,' or something along those lines, and of course that's totally ridiculous. If you find they are planting seeds of doubt for you, so you doubt yourself, that is something that they do."
It's more common than you think. Not at the pathological end of the scale, but in the realms of what we consider normal, it's pretty common. It's basically just selfishness on steroids.
In terms of just how common (and how damaging) this kind of relationship can be, Schilling said most people would be surprised.
"It's on a continuum from deep pathological issues to the little bit of narcissism that's in all of us," she said. "So I guess the seriousness of the issue depends on where they are on that scale. They can be a complete psychopath or a reasonably well adjusted person who has narcissistic tendencies.
"What you need to be aware of is if you are meeting and getting to know a person, and you're started to doubt yourself and feel 'less than' and like anything that goes wrong with the dating process is somehow all your fault, these are signs you're being manipulated by a narcissist. And let me tell you, a long-term relationship with someone like this can be so damaging -- really, really destructive.
"What many people don't realise is It's more common than you think. Not at the pathological end of the scale, but in the realms of what we consider normal, it's pretty common. It's basically just selfishness on steroids."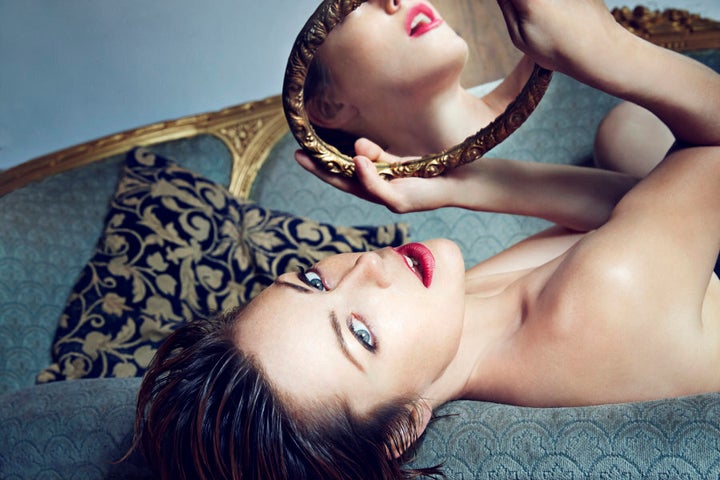 If you're reading this article and nodding along, thinking 'that is soooo what happened to me yesterday/last week/last month', Schilling has one piece of advice: get out.
"If you're in the early stages and you're dating, these behaviours should be a red flag for you to get out," she said. "Especially because showing these behaviours so early in a relationship -- when typically people are on their best behaviour -- this is a sign of darker things to come. To you I say, 'RUN. Get out of there. Dodge that bullet.'
Depending on where you're at in a relationship and the severity of what's going on, this is where it can become emotionally abusive.
Where things get more complicated is if you've missed the early warning signs and are now further down the line, perhaps in a committed and serious relationship.
"It may well be that it's been a very subtle evolution of communication or behaviour that sneaks up on you," Schilling said. "Or they may have waited until you are feeling secure and comfortable in the relationship before exposing their true colours.
"Or, of course you may have simply missed the signs because their behaviour is so insidious, if you are looking at them through the lens of love or developing love -- and as we all know there can be rose coloured glasses there -- it's very common for people to accommodate and make excuses for their partner's behaviours. It's all part of a denial, really, because you want the relationship to work.
"This is a lot more serious, because there are more emotions at stake at this stage in the game. Depending on where you're at in a relationship and the severity of what's going on, this is where it can become emotionally abusive. It's very sad. It can actually be a form of domestic violence."
If you or someone you know is impacted by sexual assault, domestic or family violence, call 1800RESPECT on 1800 737 732 or visit www.1800RESPECT.org.au.