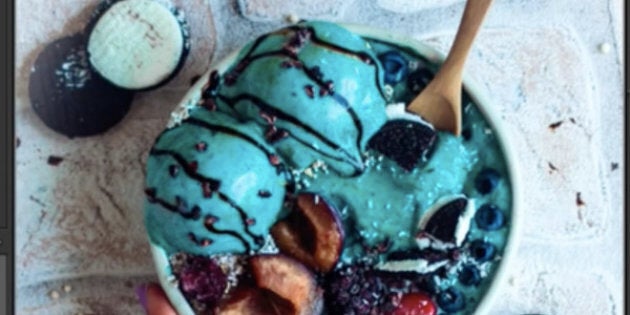 Social media has the ability to make us feel like our lives are not fun enough, not beautiful enough, not delicious enough. The posts that appear in our social feeds don't look anything like our own ordinary lives, they look better. And there's a good reason for that ― they're curated, styled and photoshopped. We all know this, but sometimes when scrolling through Instagram it's easy to forget.
As a simple reminder that all of our lives look perfectly ordinary before they make it to social media, we have a video you should see. YouTuber and Instagrammer Lulu's Dreamtown shows us how much work goes into creating one single image that she posts on Instagram. She starts with the humble beginnings whirling around in an everyday blender ― made in a kitchen that does not have subway tiles ― and finishes with a striking image of a blue smoothie bowl that looks a million times prettier than it did in real life.
Watch ― and then remember all the work that went into it.
If you want to try your hand at creating an image as beautiful as hers, try it with one of these smoothie bowl recipes below.