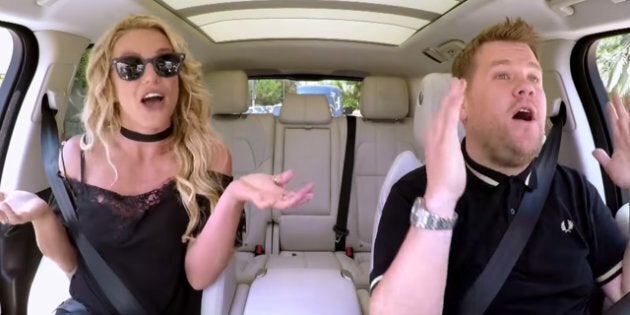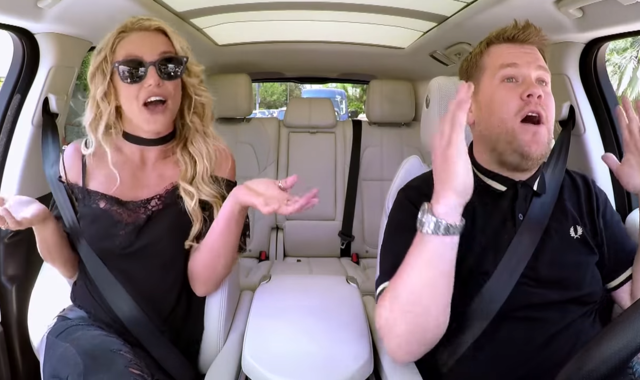 We could watch this until the world ends.
Earlier this week, James Corden teased that Britney Spears would be joining "Carpool Karaoke," but this will make you move. In addition to singing "Toxic" like she did in the promo for the segment, Britney rocked out to "Womanizer," "Oops!... I Did It Again" and even "...Baby One More Time."
Plus, the pair got real. Spears told Corden that she's done with men, but the singer wouldn't mind having three more kids. Spears also revealed some of her former aliases for checking into hotels, aka Anita Dick.
(Yeah. We see what you did there, Britney.)
The anticipation is killin' me. Just play it, baby, one more time.
"The Late Late Show with James Corden" airs weeknights at 12:37 a.m. ET on CBS.