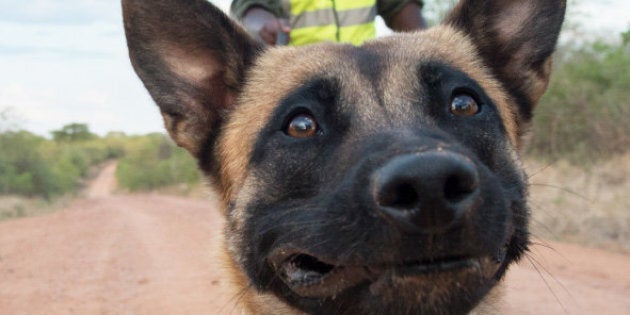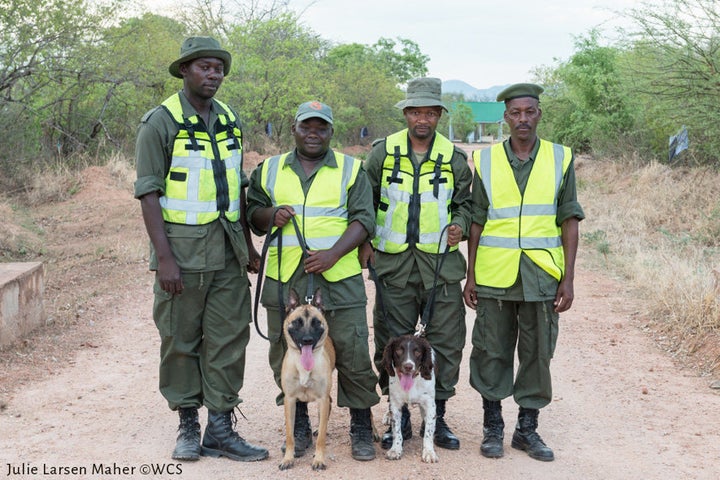 They may look like cuddly canine companions, but those who trade in illegal wildlife products should watch out.
Earlier this month, Jenny, one of two dogs trained to sniff out ivory, tallied her first bust after leading Tanzanian government authorities to elephant tusks hidden in a village outside Ruaha National Park, the Wildlife Conservation Society announced Wednesday.
The deployment of the canine unit, which includes two dogs - Jenny, a Belgian Malinois, and Dexter, an English springer spaniel - comes after two years of work by WCS and Tanzanian National Parks, with guidance from Wagtail UK Ltd., a specialist dog detection trainer in the United Kingdom.
The dogs have been trained to detect a variety of illegal wildlife products, guns and ammunition in hopes of curbing Tanzania's widespread poaching problem.
"This arrest is a very clear warning to those wanting to poach elephants in the Ruaha-Rungwa landscape" Dr. Tim Davenport, WCS country director in Tanzania, said in a statement. "Jenny and Dexter are now on duty, and they will find you."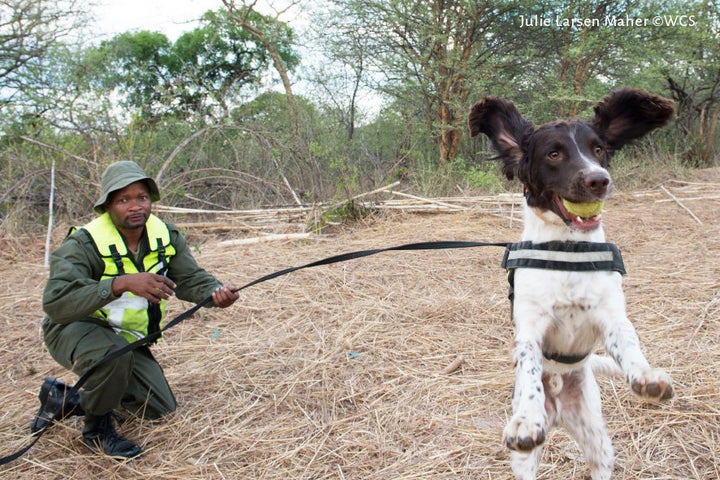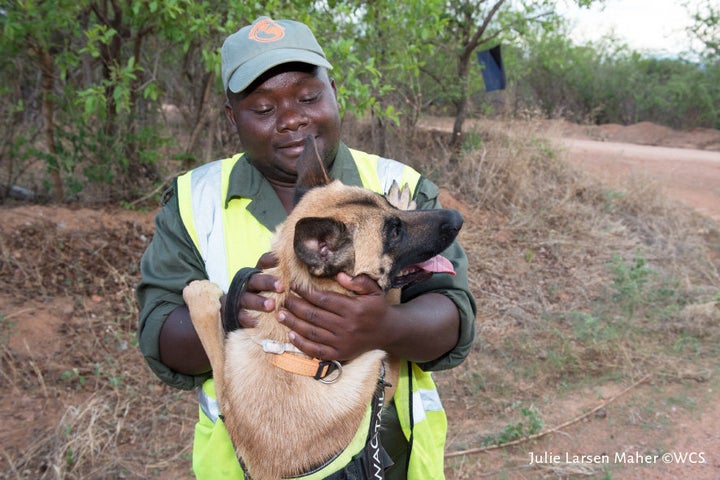 The duo's first arrest came on Aug. 13 after authorities received a tip about illegal ivory stored at a residence outside Ruaha park. After coming up empty-handed inside the house, Jenny picked up a scent underneath a vehicle outside. There, authorities uncovered four small tusks wrapped in plastic, believed to be from juvenile elephants, according to WCS. One man was reportedly taken into custody and is now working with authorities.
Last year, Tanzanian authorities announced that 80,000 of the country's elephants ― 60 percent of the population ― had been slaughtered in the five previous years.
"It is evident that elephant population in Tanzania has reached unprecedented low level," Lazaro Nyalandu, Tanzania's environment minister, said at the time.
WCS Project Director Aaron Nicholas said the recent bust highlights what a "powerful tool" detection dogs can be. The unit, he said, "adds to the government's strategy to curb elephant poaching in Tanzania."
Last year, eight ivory detection dogs and their handlers graduated from nonprofit conservation group African Wildlife Foundation's Conservation Canine Programme, which aims to "combat the 'trafficking' component of the illegal wildlife trade."