It was the heartbreaking request from a 12-year-old Queensland girl, pleading with the public to help her because "School bullying is killing me" that lead SBS reporter Patrick Abboud to make a documentary investigating bullying in Australia.
"She was going through a very serious situation where nothing was being done," Abboud said.
School bullying is killing me, PLEASE, PLEASE HELP

"My name is Tayla and I'm starting this petition with the help of my mum.

I'm almost 13 years old and I go to Dysart State High School.

I'm the most unpopular kid at school and people make my life a living hell.

Every day people call me fatso, weirdo, ugly, freak, and tell me I should kill myself. I've been pushed to the ground, had people go through my bag, or break my scooter when I rode it to school. Even people in other grades who I don't know do these things to me too.

Other people in my class throw things at me and film it on their phones. They tell me they're going to upload it to the net.

One boy continues to sexually harass me. He calls me rude sexual names and spreads rumors about me which I can't post here because they are too sexual. He follows me around and laughs at me that I do all kinds of sexual things which I don't.

I have told teachers many times, my mum has called the school, and I have had school meetings. None of this is helping. I've been told to just ignore these people, but I can't take it anymore. I don't know what else to do or where else to go for help."
Though before filming had even begun, Tayla and her family would face perhaps their toughest hurdle.
"Tayla attempted to take her own life," Abboud said.
The project was put on hold indefinitely. Tayla's wellbeing was number one. But it only made Abboud more focused on pursuing the story.
"I was part of that process. I saw first-hand the impact bullying is having on these families," Abboud said.
"It's a sensitive topic and the whole debate around the issue is well, what do we do?"
"Yes, there are prevention programs and there are education programs. But clearly, they're not working."
"Kids are taking their own lives," Abboud said.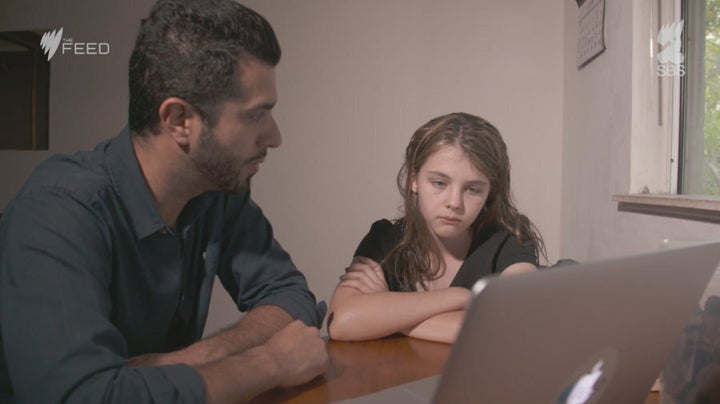 In Australia, every 15 minutes a child is bullied. Every day more than 100,000 students stay at home because they feel unsafe at school.
Tayla was just one human face of that distressing statistic.
"Some of the services I spoke to throughout my research reported three, four and sometimes five suicides a week as a result of bullying across the country," Abboud said.
"It was really alarming."
Tayla's story makes up a major part of the documentary which airs on Tuesday night, along with the Tolhurst family, who lost their 14-year-old daughter, Jessica, in December last year to suicide following ongoing schoolyard and cyber bullying.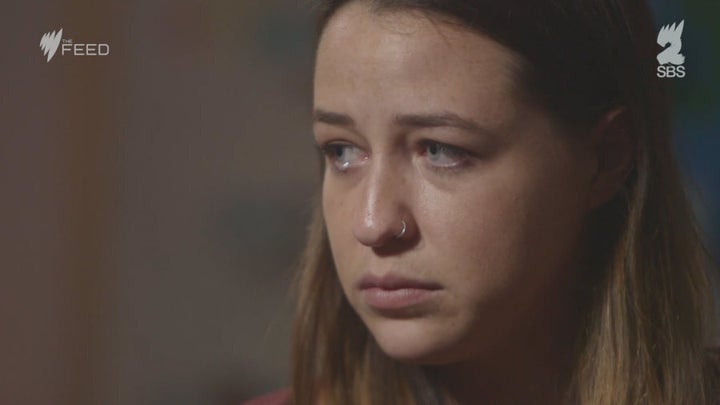 "The severity of the bullying she endured was horrifying," Abboud said.
There is a scene where Jessica's mother and siblings read out a Facebook thread revealing the extent of the bullying that went on.
"There were things that were too disturbing to repeat and which we chose not to put in the piece," Abboud said.
For Abboud, the most significant moment in the filming process was when the Tolhurst family invited him to come with them to their home where they had found Jessica's body seven months earlier, though had left within days of her passing as it was too painful to stay.
At the end of the day, if 'kids being kids' means we're losing lives, that's not okay.
"They wanted to confront it in the hope they would find some kind of peace," Abboud said.
"It was really harrowing but it just shows that the loss is so great and so painful for these families. It is all the more reason to get behind this as a nation and say that the government is not doing enough," Abboud said.
Jessica's family are campaigning for the criminalisation of bullying in New South Wales to mirror that of Victoria's legislation.
"We spent time in a Victorian school that has implemented a program with the Bully Zero foundation which allows the principal to ultimately say to the students 'What you're doing is breaking the law'," Abboud said.
"By being able to show the kids that there is a consequence, it has become a preventative measure," Abboud said.
One of the first steps to changing the way we deal with bullying, Abboud said, is rejecting the mentality that it is simply "kids being kids."
"Bullying affects everyone because the environment it creates is a toxic one. It also feeds into many other issues like road rage and domestic violence," Abboud said.
The human stories in the documentary are a tragic illustration of a message each family together with Abboud and Bully Zero want the wider community to heed.
"By telling these people's stories and coming together as a wider community, hopefully we can bring about change," Abboud said.
"At the end of the day, if 'kids being kids' means we're losing lives, that's not okay."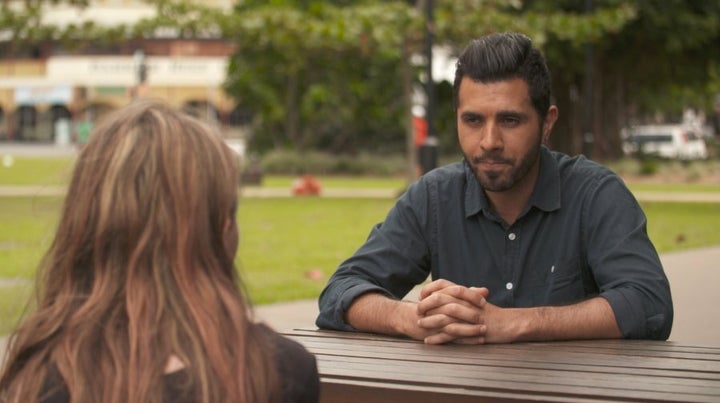 The Feed's special episode on bullying airs Tuesday, August 30 at 7.30pm on SBS 2. There's a live chat taking place on The Feed's official Facebook page following the show.