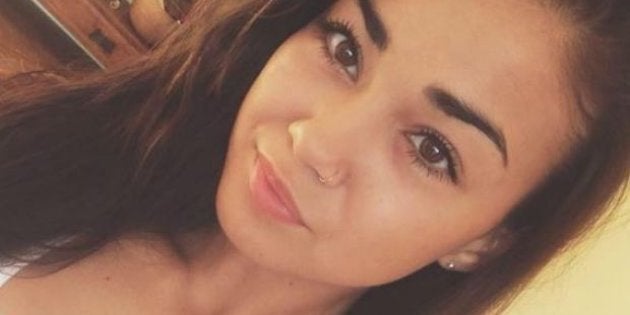 The mother of a British backpacker fatally stabbed in Queensland has opened up about her grief and how she believes her daughter's death shouldn't be blamed on Islamic fundamentalism.
Mia Ayliffe-Chung, 21, was murdered at a hostel on Tuesday last week in a nightmare attack in the north Queensland sugar cane growing town of Home Hill.
French tourist, Smail Ayad, 29 has been charged over Ayliffe-Chung's death. He's also accused of the attempted murder of 2 men who tried to intervene in the attack, and with assaulting 12 police officers since his arrest.
In a heart wrenching piece for The Independent, Rosie Ayliffe said she was still embarking on her journey through grief as she came to terms with her daughter's death.
"For the past few days the emotions have been at bay, to the extent that I was starting to question yesterday whether I was grieving at all," she told the UK publication.
"Now I don't think that's the problem. The problem is that I haven't seen Mia for nearly a year, and so in my head she's still alive, well and living in Australia, cracking jokes about throwing stones and setting up a stall to sell the rocks she'd picked up as part of her farm work."
Despite the shocking circumstances of her daughter's demise, Ayliffe said she she didn't see any value in holding revenge in her heart.
Having been raised a Christian and a socialist, Ayliffe said she chose to focus instead on the "absolute keys" of forgiveness and reparation.
"The person who killed Mia now has to live with the fact that they destroyed my daughter. If they feel no remorse, then surely they're a monster in human form, and what kind of life is that?"
Ayliffe also turned to the motives of the alleged killer, saying she didn't see a religious motivation in his actions following suggestions they were linked to radical Islam.
"Smail Ayad – the French man being held on suspicion of my daughter's murder – is not an Islamic fundamentalist, he has never set foot in a mosque," the grief-stricken mother said.
The blog is the first in a series as Ayliffe prepares to travel from Britain to Australia to collect her daughter's ashes.
The Derbyshire resident said she planned to distribute the ashes to friends so they could be scattered across the globe and in a way continue her daughter's journey.
"That way she can visit places she hasn't visited yet," Ayliffe said.