The breathtaking curves of Australian Indigenous site Uluru are revealed in a world-first drone video taken with permission of traditional owners.
As the drone cruises over the monolith, sparse desert shrubs give way to giant boulders and then the sandstone flanks of Uluru, or Ayers Rock as it was previously known, rise skyward.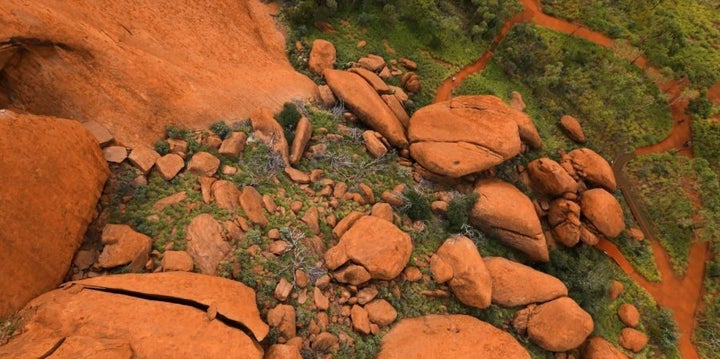 Voyages Indigenous Tourism Australia captured the footage and chief executive Andrew Williams said permission was granted from traditional owners the Anangu people as well as the Uluru-Kata Tjuta National Park Board and the Film and Photography Consultative Committee.
"We thank the traditional owners for their support. We hope this video encourages travellers from both Australia and all over the globe to come and experience Uluru for themselves," Williams said.
"While there is no replacement to enjoying firsthand the majestic beauty of Uluru, this footage gives a breathtaking insight into the majestic nature of the landscape."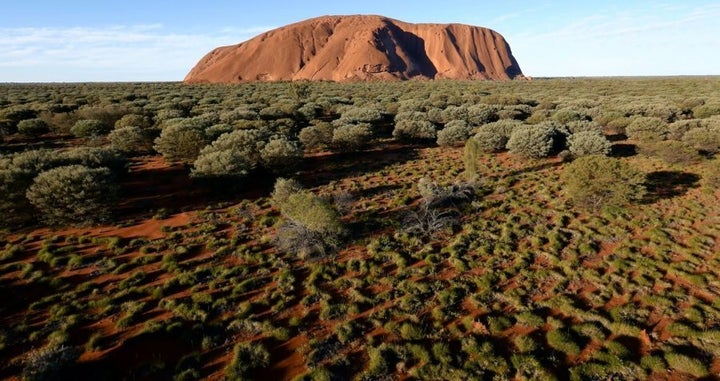 How big is it?

Uluru is 43m higher than Sydney's Centrepoint Tower, 24m higher than the Eiffel Tower and just 33m lower than the Empire State Building.

It's 3.6km long and 348m at its tallest point and researchers suspect it continues up to six kilometres below the ground.