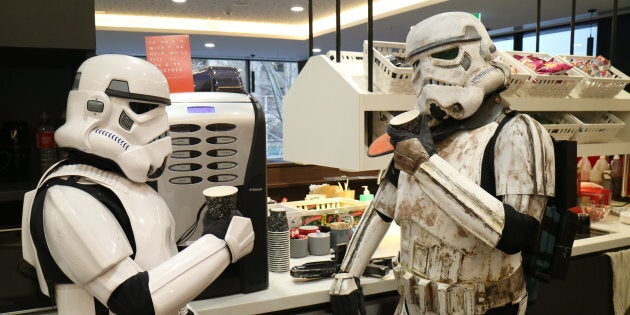 Leading a group of Stormtroopers, Jedi Knights and cheeky cookie-snatching Jawas into the Australian Red Cross Blood Service, Steve Kelsall couldn't be more proud.
He can't give blood right now, having had a malignant tumour removed about three years ago, so instead he's co-organising the Galactic Forces Challenge where Star Wars costumed donors across Australia are invited to give blood as the Mandalorian Mercenaries, the 501st Legion and the Rebel Legion.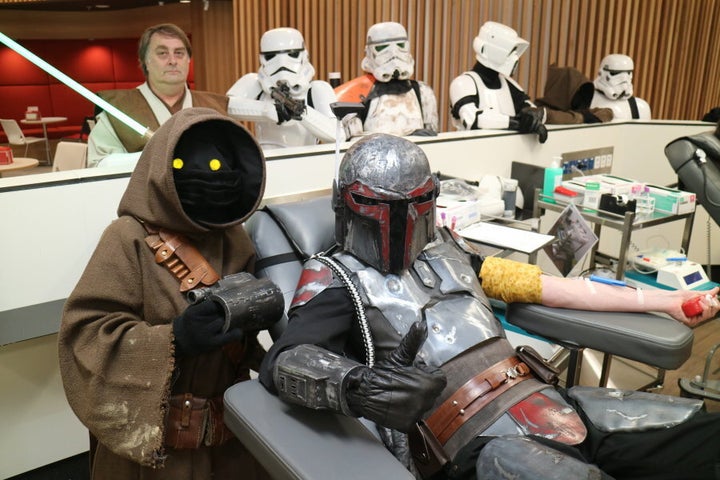 Kelsall has seen first-hand how blood donations can save lives.
"Back in 2006, my wife was just was not feeling well. She started getting bruises and feeling lightheaded," Kelsall told The Huffington Post Australia.
"At my recommendation, she went and got a blood test. The day the results were due she woke up with a fairly heavily bleeding nose that we just couldn't stop.
"We went to the doctor and he said 'I was gong to call you today, you have to have a blood transfusion right away'. We didn't know what to think.
"He said all her levels were so low, it was a surprise she was still functioning and walking."
"I just got a phone call at 3am, it's one of those moments you dread.Steve Kelsall
After countless tests, and bone marrow biopsies, she was diagnosed with an aggressive blood disease called aplastic anemia.
Over the next six years, Kelsall saw how vital blood transfusions were.
"People talk about a blood donation saving lives and I saw it with Anne. There were those days when she needed a transfusion if she was going to survive," Kelsall said.
In February 2012 Kelsall took his wife to hospital with complications from her illness.
"That night I just got a phone call at 3am, it's one of those moments you dread.
"She'd had a massive brain hemorrhage and they rushed her to intensive care but unfortunately she didn't survive."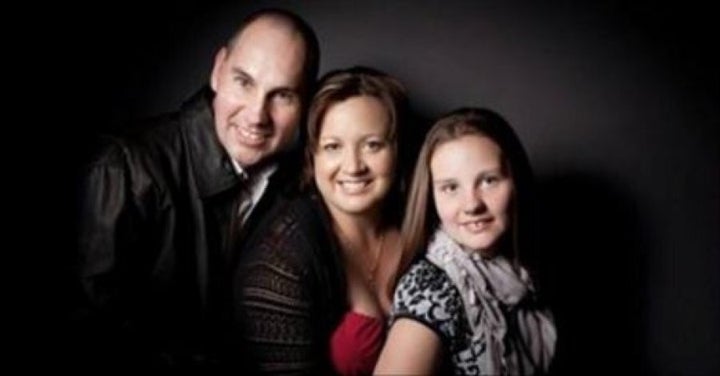 In the aftermath, Kelsall immediately signed up to the bone marrow donor registry and began regularly donating whole blood, plasma and platelets.
"I want to give something back," Kelsall said.
"For me it was the trigger to really think about how important it is to have a service like [the Australian Red Cross Blood Service].
"We really depended on transfusions at times for Anne. I really appreciate anyone who walks into a centre to donate."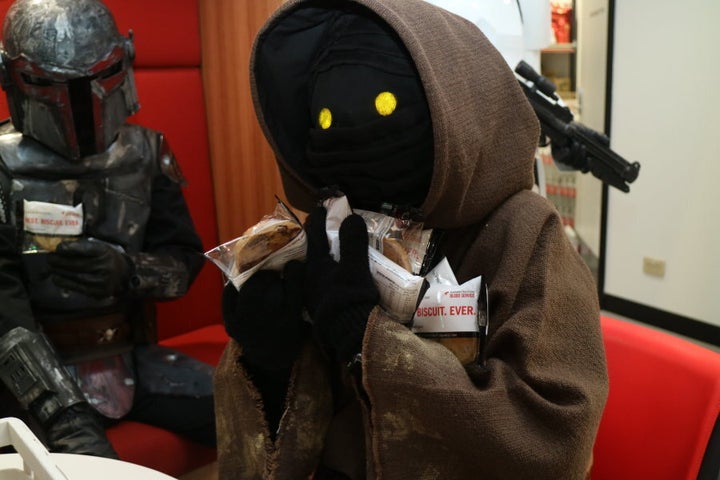 The challenge is part of the Blood Service's Red25 group donation program that encourages work and community groups to unite to save lives and you can donate whether you're part of a costume club or not.