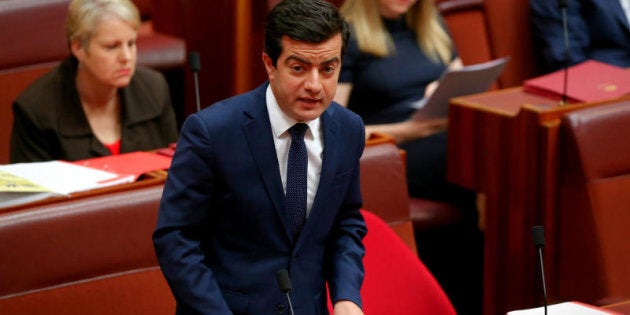 CANBERRA – Labor frontbencher - and one of the party's chief prosecutors on political donations - Sam Dastyari has admitted in Parliament he was wrong "on reflection" in letting a Chinese Government linked company pay one of his bills.
The Manager of Opposition Business in the Senate has been under fire from Government members over the revelation of the $1670.82 payment by the company Top Education, which had been legally recorded in the pecuniary interests register almost a year ago.
Senator Cory Bernardi has called on the Senator to resign for accepting the donation and even Labor colleagues have ticked him off with Senator Doug Cameron describing it as a "big mistake."
The usually accessible Senator was hard to find Wednesday, apart from Twitter, until he made a statement in the Senate.
"On reflection, I should have paid that amount myself," Senator Dastyari declared.
"I take full responsibility and I have donated that amount to charity."
It is not known which charity he has donated to. The Huffington Post Australia has sought to clarify.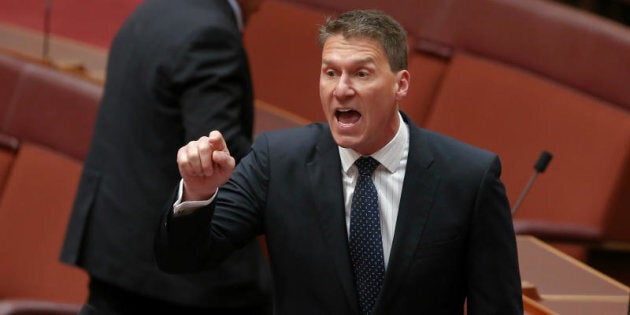 The explanation has not been enough for Senator Bernardi, who said the statement was "wholly inadequate" and called on him to stand down from the Labor frontbench.
"Not only has Senator Dastyari sought to hide behind the fact that he's fulfilled his parliamentary obligations," Senator Bernardi said in parliament.
"But he hasn't detailed how it came to pass that a company with strong links to a foreign country has paid his personal responsibilities and obligations to the Commonwealth."
The Senator, who last night joked that Senator Dastyari was a "Manchurian candidate", said there are many outstanding questions that the Labor Senator has failed to answer.
Bernardi on Dastyari: "Do we have our own Manchurian candidate in this country?"

— Mark:Di-Stefano (@MarkDiStef) August 30, 2016
That's left the Shadow Treasurer Chris Bowen crying foul in his defence of Senator Dastyari.
"I think it is a bit rich for Senator Bernardi to be saying there are questions to be answered when Senator Bernardi is one of the Liberal Senators who has voted consistently time after time for less political transparency when it comes to donations," he told reporters in Canberra.
"The Labor Party has moved time after time to say that any donation to a political party over $1000 should be disclosed."
"Senator Bernardi has voted against that. He believes that a threshold much closer to $13,000 is appropriate."