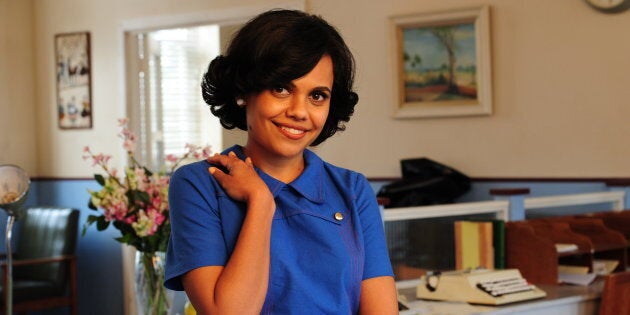 If Miranda Tapsell could cast herself in any role in the world, what would it be?
"Wonder Woman," the 'Love Child' actress says without hesitation. "Or I'd love to be Storm from 'X-Men'. Anything from DC Comics or Marvel. I'm down with that.
"Anyone with a form of super power or super strength, something crazy like that. I mean, have you seen the new 'Wonder Woman' trailer? It's out this world. When I saw it, I was like 'damn!'"
(For the record, no, we hadn't, but it does look pretty awesome. Check it out for yourself here.)
Not that Tapsell hasn't tackled some pretty spectacular roles already. The actress first shot to fame as Cynthia in the 2012 Aussie hit 'The Sapphires' and has since been lighting up our television screens as Martha in the Channel 9 drama series, 'Love Child', for which she won two Logies in 2015 ( Best New Talent and the Graham Kennedy Award For Most Outstanding Newcomer.)
She's also a regular on 'Play School' and has appeared in Stan's 'Wolf Creek' series and Foxtel's 'Secret River'.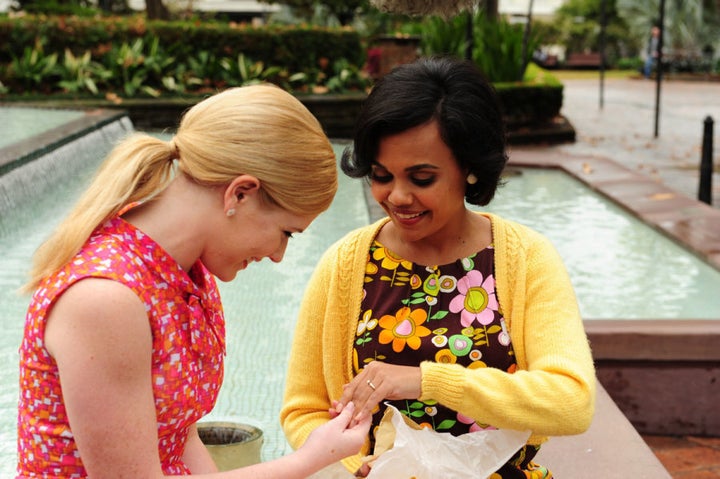 But despite this impressive line-up, Tapsell still feels there's something missing from her CV.
"I just love acting so much but I think I have played quite a lot of victims," she told the ABC earlier this year. "I'd really love to play someone who is completely terrifying."
So can we expect to see her get scary any time soon?
"Oh, look, I've had a wonderful, great time being given such diverse roles and characters, so I'm very happy with where my career is heading," Tapsell told The Huffington Post Australia.
"I think that will come in time. While it hasn't quite come along yet, I know it will happen one day. The more experience I get, the more I just believe it will happen one day. And I want to further my craft in that too, opening myself up to lots of different ideas and experiences."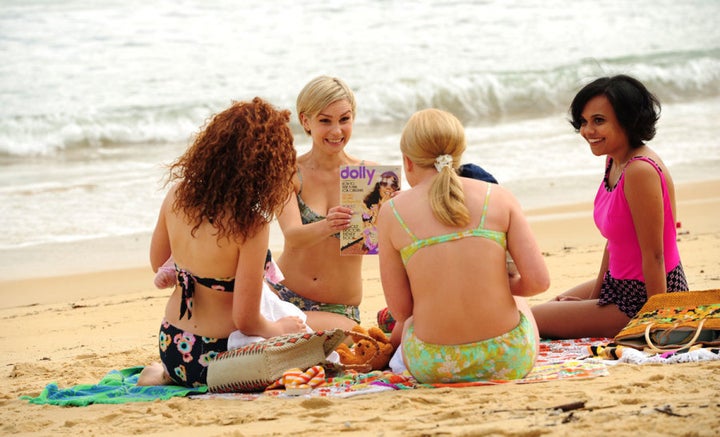 And the doors have been opening for the 27-year-old, particularly since she scooped two Logies last year and made national headlines for her acceptance speech, in which she called for more diversity on Australian television. Not only did the speech prompt a standing ovation, but has catapulted Tapsell into the spotlight as not only a talented actress, but a spokesperson for Indigenous Australians.
"I never thought I'd be this spokesperson," Tapsell told HuffPost Australia. "I was actually so nervous before I was going to get up to speak.
"The lead up to the award being announced was so terrifying because I thought, 'well if I don't win, that's life, but if I'm given the opportunity to make this speech, what will people think of me? Will they think that I'm being divisive? Will they think that I'm being self-serving?'
I don't want anyone to think that we've 'made it' in terms of reflecting Australia's multicultural society. We can't stop there.
"I just wanted to speak from an honest place," she continued. "Because I saw the power of representation and what that means, and so as we're continuing to progress in what our stories are in Australia and what our ever-changing identity is, I guess I don't want people to think that my speech is the top of the mountain and that we've made it and that we're solving of all the problems of diversity. It can't just stop there, if that makes sense.
"I think what I am trying to say is that we have to continue to diversify our stories... I don't want anyone to think that we've 'made it' in terms of reflecting Australia's multicultural society. We can't stop there. We have to continue telling these stories because society changes all the time. You can't just look back to what worked in the past... you have to find out what makes a good story now, not what made a good story once."
Love Child Season 3 is out now on DVD.