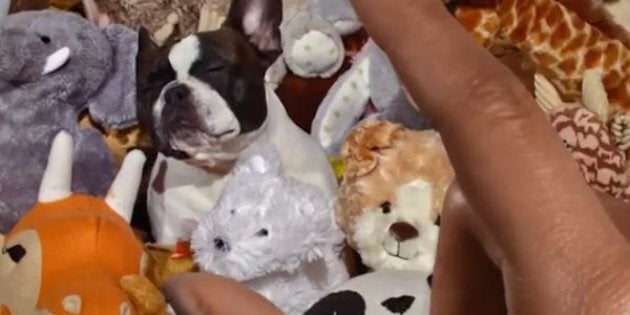 If you have an embarrassing number of Instagram screenshots in your phone, to zoom without fear of accidentally 'liking' a pic from 83 weeks ago, you're in luck. Instagram has today launched an update which lets you zoom in on both images and videos.
iOS users can use two fingers to "pinch" the screen and zoom in or out on any photo or video. Android creeps will have to wait a little longer, but an update is in the works.
The brand announced the news on the official Instagram account, complete with a super-cute puppy video. Because everyone loves a puppy video.
Before now, the only way you could get a close-up of someone's post was to screenshot it, then go into your photo album and zoom to your heart's content. Good luck explaining that to anyone who happens to swipe through your photos.
Other recent changes to include 'Suggested Stories' on the explore page. But beware, if you end up on your best friend's, brother's, girlfriend's account and decide you'd like to have a casual browse at her story, she'll be able to see which users viewed her story, by account name.