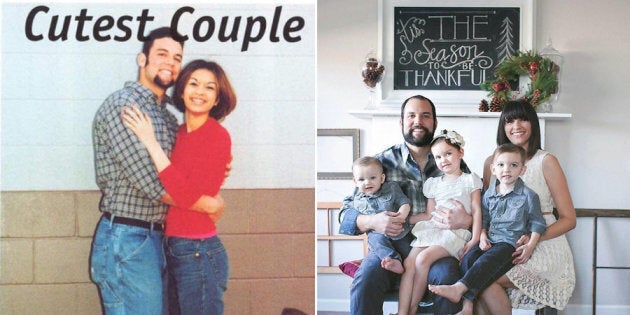 Only in fiction do you expect high school sweethearts to fall in love, stay in love and end up together.
But we're here to show you that it actually does happen in real life. We recently asked HuffPost readers who married their high school sweethearts to share their stories, and were stunned by just how many submissions we received. It hasn't always been an easy road for the couples below, but these lovebirds have managed to go the distance.
**Some responses have been edited/condensed for clarity.