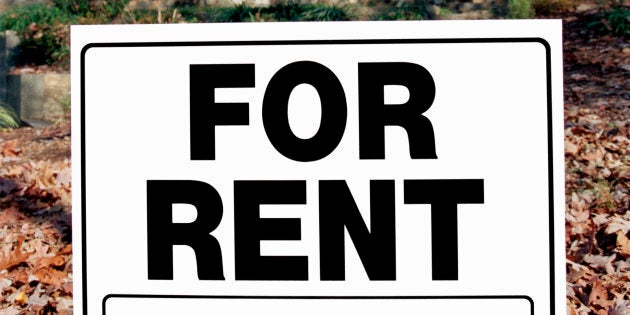 We love to call ourselves the Lucky Country but, let's face it, if you're a renter, it depends which state or territory you're living in. That's because each state and territory has its own tenancy legislation. Eight sets of rules for tenants and landlords to live by.
Sure, there are some similarities but each one is distinct. So if you own property in different states or you're a tenant that needs to move interstate for work, you need to be well versed in the tenancy legislation of each state.
The most recent Australian Bureau of Statistics figures show the number of households renting have increased by 31.4 percent - mostly caused by the property boom that has turned the nation into a place of landlords and tenants. More than 1.5 million households now own properties they don't live in.
Real estate expert George Astudillo has filled in The Huffington Post Australia with the 'ins-and-outs' of the main rules and how they differ around the country.
"Even though we have a federal government, each state retains the power to have its own constitution and its own legislature, so in terms of residential tenancies that means eight sets of legislation," Astudillo said.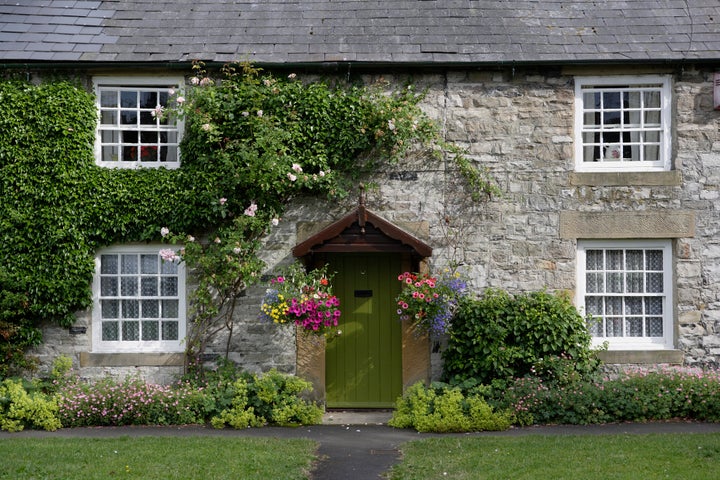 "Let's look at tenant holding deposits as an example. Some states have elaborate conditions on the amount, length of time and penalty when a tenant pays a holding deposit for a rental property. In the ACT, a holding fee cannot be accepted."
"However, in Victoria, the holding deposit must be returned regardless of the outcome and in the NT there are no requirements and at all."
Astudillo has explained the main differences that impact on renters depending on which state/territory they live in.
Stamp Duty
It's understandable that each state has different financial requirements and expenses. So how it collects taxes, such as stamp duty and land tax will vary, and it does. Using the March 2016 figures from ABS, the mean value of dwellings in Australia is $613,900. Buying a residential investment property at this price, the stamp duty ranges from $19,155.00 if you bought a property in the ACT to $31,904.00 in VIC (This is based on buying an established property as an investment. ACT=$19,155.00, NSW=$23,115.50, NT=$30,388.05, QLD=$20,650.50, SA=$27,930.00, TAS=$23,088.25, VIC=$31,904.00, WA=$23,175.25).
Utilities
In NSW, Vic, WA and QLD there is no requirement to have telephone, television or internet cabling installed (however if any of these services are already installed, it is the landlord's responsibility to make sure they remain in working condition). In the ACT the landlord must provide a telephone line and in SA the landlord needs to provide the installation of all three services. In Tasmania and the Northern Territory there is no mention of any requirements.
Maximum Rent in Advance
The rules in each state vary from two weeks to one calendar month. In Victoria it also depends on the amount of rent being paid and whether it's weekly or not.
Tenant's notice to vacate – (not fixed term)
14 days (NT, QLD, TAS), 21 days (ACT, NSW, SA, WA) and 28 days (VIC).
Landlord ending a periodic lease – (not fixed term)
If a landlord wants possession of their property back, other than for a breach of the lease, the amount of notice required to issue to the tenant ranges from TAS – 28 days, NT – 42 days, ACT & WA – 8 weeks, Vic – 60 days, QLD – 2 months, NSW & SA – 90 days.
Arrears
In Tasmania and WA, a landlord can issue a 'notice to vacate' giving the tenant 14 days to vacate the property when a tenant is 24 hours late in paying the rent. And if the tenant in WA is continuously late the 'notice to vacate' can be reduced to 7 days. In other states and territories, a tenant needs to be either 7 or 14 days in arrears before a 'notice to vacate' can be issued. If a tenant fails to pay the rent up to date by the time the notice expires, the landlord can apply to the tribunal/court to evict the tenant.
"If you're a tenant in genuine trouble you could be facing eviction in as little as eight days. As a landlord you could be out of pocket a minimum of four weeks rent if your tenant has decided to stop paying rent. It's usually much longer given the time needed for notices to be served). It all depends on which state the property is in," Astudillo said.
Pets
Let's not get started about pets. It's complicated. Look out for a HuffPost Pets and Renters story soon! The main point though is that allowing a pet is up to the discretion of the landlord. But it's a big issue because, along with being a nation of renters, we are also a nation of pet lovers.
Access to a tenanted property
In an emergency, if you own a property in Victoria, you must give the tenant 24 hours' prior notice before you can enter the property without the tenant's consent. All other states, in an emergency, the landlord is allowed to enter the premises without consent and with no prior notice.
Access for other reasons, such as routine inspections, the required prior notice that needs to be issued to a tenant ranges between 24 hours and 14 days.
"In an age where the efforts to create equality have made such a powerful difference to the way we live, it seems at odds with that history that a tenant in Albury has different rights to a tenant in Wodonga," Astudillo said.