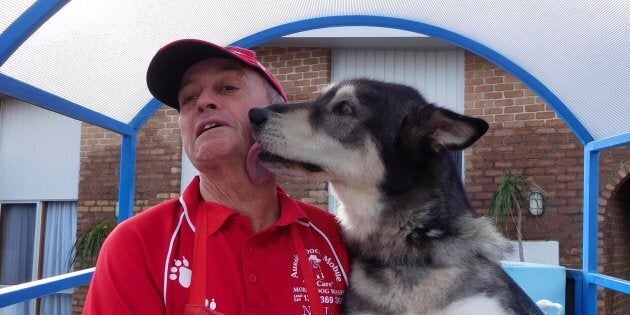 So you want to run a small business but you're not sure if you can do it on your own? A franchise could be for you.
It doesn't mean you need to be a Starbucks king or the next Jim's flavour-of-the month -- there are plenty of smaller franchises in Australia as well as niche chains being brought in from overseas.
Ben Johnston, head of SEEK Commercial, said there are several good reasons to consider a franchise as opposed to starting your own small business or taking over an existing one. These include the luxury of an established brand, marketing and sales support and often reduced rates with suppliers.
"So while there is risk, depending on the nature of the business itself and the industry it's in, further assistance is given to the franchisee around suppliers and marketing support," he told The Huffington Post Australia. "That's the key difference to an independent business.
"I wouldn't say it is more secure but I think it's a good way for a person to move into business ownership for the first time."
The three most common ways to find franchising opportunities, says Johnston, are online advertising, word of mouth and business brokers. The cost of buying into one varies for each franchise.
"Typically there is an upfront fee which the franchisor has determined," Johnson said. "Then franchising is essentially a continual fee in terms of royalties.
"So the franchisee pays a certain percentage -- either fixed per month of the year or it could be against revenue or profit. There is also a marketing fund or contribution."
The franchisee: Neil Proctor
Neil Proctor has always been in small business, but had never considered a franchise until the global financial crisis put a huge dent in his retirement savings and he found he needed to go back to work at age 60.
He and his wife had retired to Lake Cattai near Port Macquarie on the northern NSW coast when he came across an opportunity to buy a franchise for mobile dog washing service, Aussie Pooch Mobile.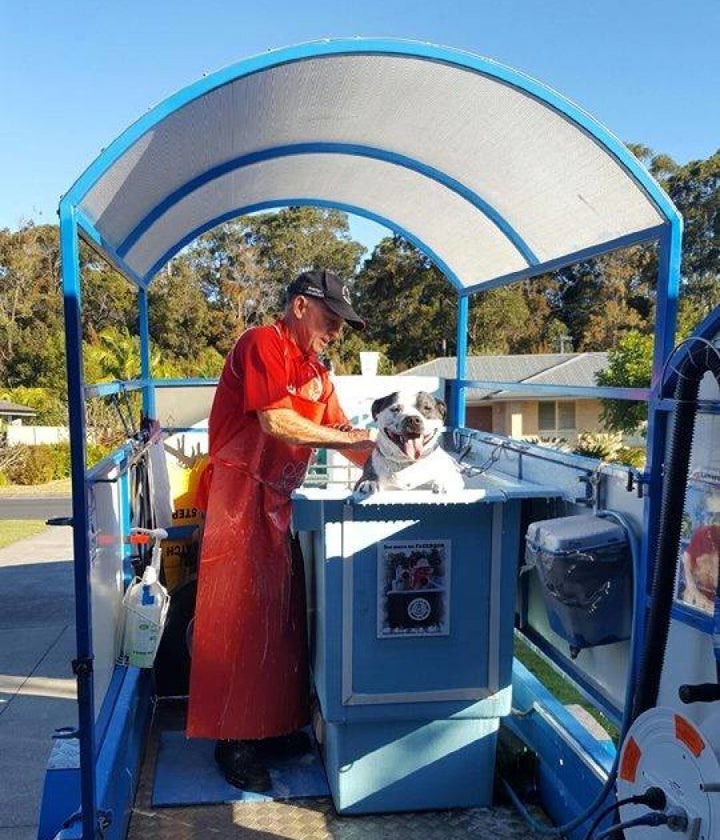 His last business was in building supplies, but Proctor had trained horses for 30 years and was an animal lover, so had no qualms about walking into a business he'd never worked in before. It was love at first hydrobath.
"I had two trial days and when I got home my wife said 'I don't even need to ask how it went, I can tell by the look on your face'," he told HuffPost Australia.
As a franchisee on a five-year contract, Proctor is given a set geographic area to find clients, and has the freedom to set his own hours and his own rates for dog washes. Since taking on the franchise in March this year, he has launched a Facebook page, doubled his client base and doubled his income.
"I got into my trailer in the first week with a small clientele and I got four new dogs on that week," he said. "Everyone who rings, I ring them back straight away. You get people who are working, they don't want to wash their dog on the weekend, they've had a hard day -- they want the dog smelling nice. To me it's a good thing because as the business goes I can build it up."
Proctor agrees that having existing branding in place -- and a good reputation -- is immeasurable.
"You have people say, you could have got a little trailer and gone out on your own -- why would you do a franchise?" he said. "Well, they already have their brand name out there. You do a search or dog wash Port Macquarie and as soon as you see Aussie, it's 'Aussie Aussie Aussie' and you can't get any better than that.
"I saw how good these baths are for the dogs. If I believe in the product I can sell it, If I don't believe in it I couldn't sell it."
Proctor recommends doing your homework on your franchise. He did a lot of internet research and spoke to other Aussie Pooch franchises and the result was the same.
"I tried to get all the reviews I could on Aussie Pooch so I could try to get the dirt on them because I knew if there was something bad on them I knew it would pop up on the internet somewhere -- and I couldn't get anything."
The franchisor: Justin McDonell
Justin McDonell spawned the rise of the 24-hour gym phenomenon by purchasing the master franchisor rights to the Anytime Fitness chain which has more than 430 locations Australia-wide. He's about to do it again, introducing another US membership-based franchise called Massage Envy, where consumers pay a monthly fee for a range of massage services.
He's on the lookout for potential franchisees, and says there are two definitive types of people attracted to it: they're either business-focused or people focused.
"We have the really engaged franchisees who love working with people and they will recruit others to drive that," he said. "Or they will be more businesslike, more analytical -- they will know the numbers and clever enough that they will employ an area manager who will recruit the staff. Both can work."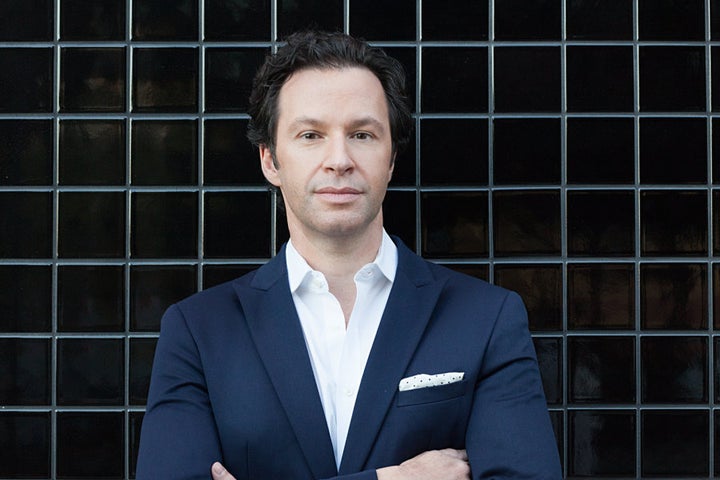 McDonell says the bigger risk-takers jump on board early on, but once the franchise has made a solid a name for itself, others will follow. And it's a pretty good option for anyone leaving corporate life -- either by choice or through redundancy.
"Those people are obviously used to a structure, they have a bit of security and a there's higher chance of a franchise succeeding over an individual startup company," he said.
McDonell reckons it can be cheaper to buy into a franchise that set up your own business, and the main advantage is walking into an established brand -- although that can also be a drawback.
"Most people are buying the marketing support, the branding and the systems and they are just adding their own personality to it," he said. "Where most franchisees feel limited is that there are brand standards -- you can't just change the colour of the walls or the logo."