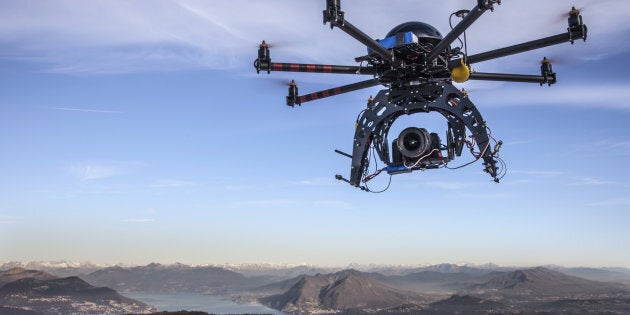 With experts predicting many jobs will be obsolete within the next decade due to the technology revolution, drones -- and the demand for drone pilots -- emerged as a key growth industry.
A recent report, New Work Order, revealed 70 per cent of people entering the workforce today are working in industries that will soon be drastically affected by the use of robots.
Drone pilot and trainer Mahmood Hussein told The Huffington Post Australia what many people still consider to be a hobby is set to become a popular, well paid and in-demand job opportunity within the next year or two.
"The demand for drone use, in a wide variety of businesses, is absolutely skyrocketing. Drones are transforming industries such as plumbing, mining, trades and even transport and delivery," Hussein said.
"For people pursuing a career as a drone pilot, the rewards are great. The average salary of a drone pilot is already around $100,000 with the top end nudging $150,000 a year."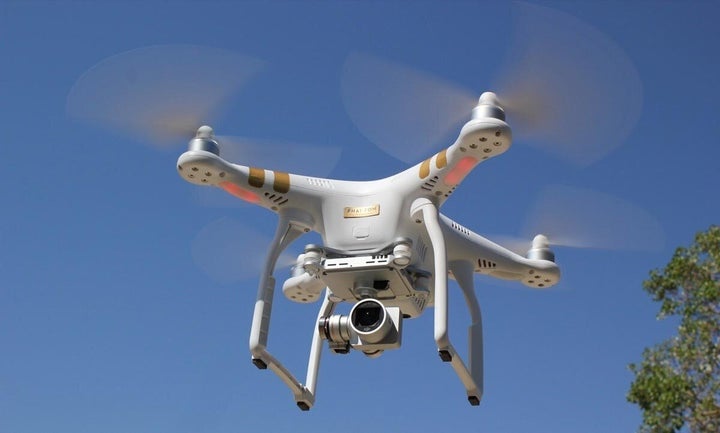 Ten years ago, there were fewer than 25 certified drone operators in Australia. But, by March this year the number had grown to 500 and is expected to climb to over 600 by the end of 2016; adding hundreds and thousands of job opportunities.
Globally, the world market for piloted drones is forecast to more than double by 2022.
Drones are beginning to transform the trades - Hussein said it won't be long before every plumber has a drone in the back of their truck.
"It means they can use the thermal imaging in a drone to fly over the roof of a house and find out exactly where the leak is and measure the problem area to the exact millimetre. It takes less than five minutes and, while the drone is there, they are also able to spot other problems that it would be impossible to know about without a drone."
Hussein runs an aviation school, Global Drone Solution, which is approved by the Civil Aviation Safety Authority (CASA). It involves a five-day/60 hour training course which gives you five hours of actual practical flying skill to get you started. The rest of the time is spent on aviation theory.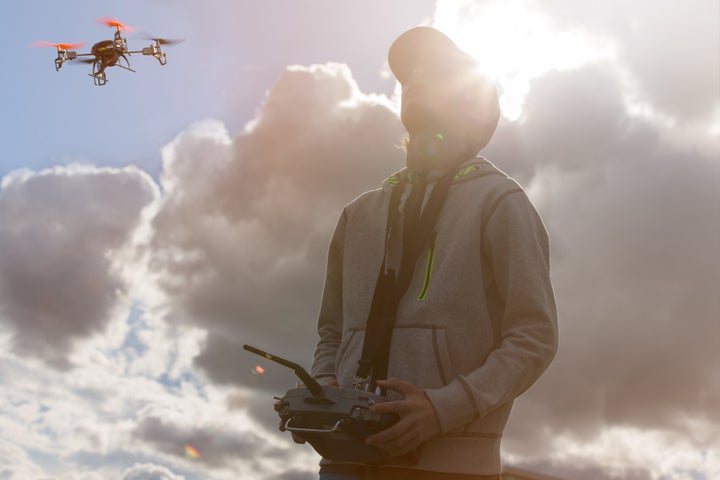 "Learning how to fly a drone is very much about understanding CASA regulations, flight operation procedures and safety, but the most exciting part about this technology is the use of drones commercially is only limited by our imagination," Hussein said.
"Within the next few years we can expect to see drones regularly around us, just as we do cars on the road."
Industries already being transformed by drone piloting skills:
Utilities: Using drones to inspect powerlines, telephone towers and wind turbines without needing to employ several people, cranes and cherry pickers
Mining: Drones are already commonplace and are used to measure stock piles of minerals in hours, rather than days. Also used for surveying work and environmental impact research
Fast Food Delivery: Big companies such as Domino's Pizza will be looking to invest in drones for pizza delivery in the future
Package Delivery: Australia Post and Amazon are already investing in drone technology as a way of delivering packages
Trades: Being able to inspect things from a height, such as a solar panel output, leaking roofs and guttering.
Real Estate: Panoramic aerial footage of properties to show investors new opportunities or create marketing videos
Wedding photography: Aerial videography of weddings is set to become the next big thing and will allow couples to capture diverse and creative footage of their special day