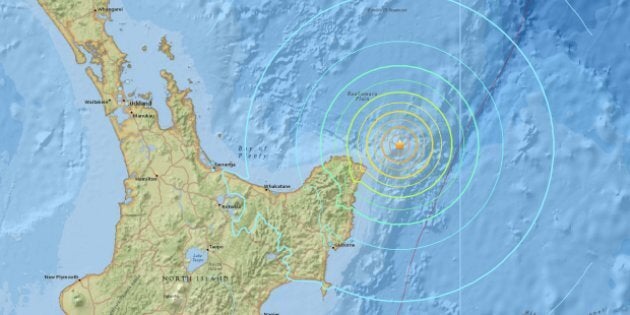 Aftershocks are continuing to jostle New Zealand after a 7.1 magnitude earthquake struck off the north island early on Friday, prompting a widespread tsunami warning.
The country's civil defense department at first urged people to flee to higher ground and warned of strong waves and unusual sea patterns, although the tsunami warning was cancelled some time later.
The earthquake struck off Te Araroa at a depth of 22km at 4.37am local time on Friday.
It was followed by dozens of smaller aftershocks, ranging from 3.1 to 5.7 magnitude, Geonet reported.
There were no reports of injury or significant damage, however many New Zealanders across the North Island reported being woken by the quake.
Authorities were also warning locals to avoid sightseeing at beaches and shorelines in the area.
Although some were happy to find the silver lining.