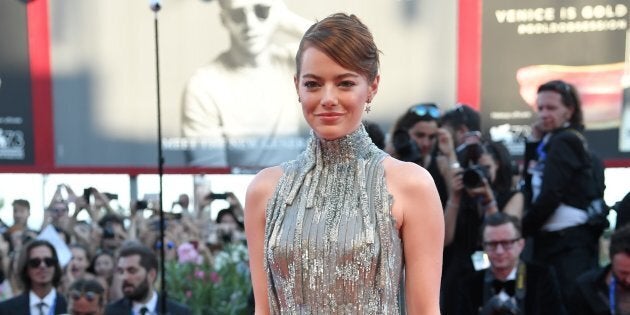 Emma Stone is a brilliant actress who has blessed the masses with her talent in masterpieces like "Crazy, Stupid Love," "Birdman" and "The Help."
But if you ask us, the most exciting thing about any Emma Stone movie is not, in fact, the movie itself.
It's the incomparably fashionable press tour that comes along with it.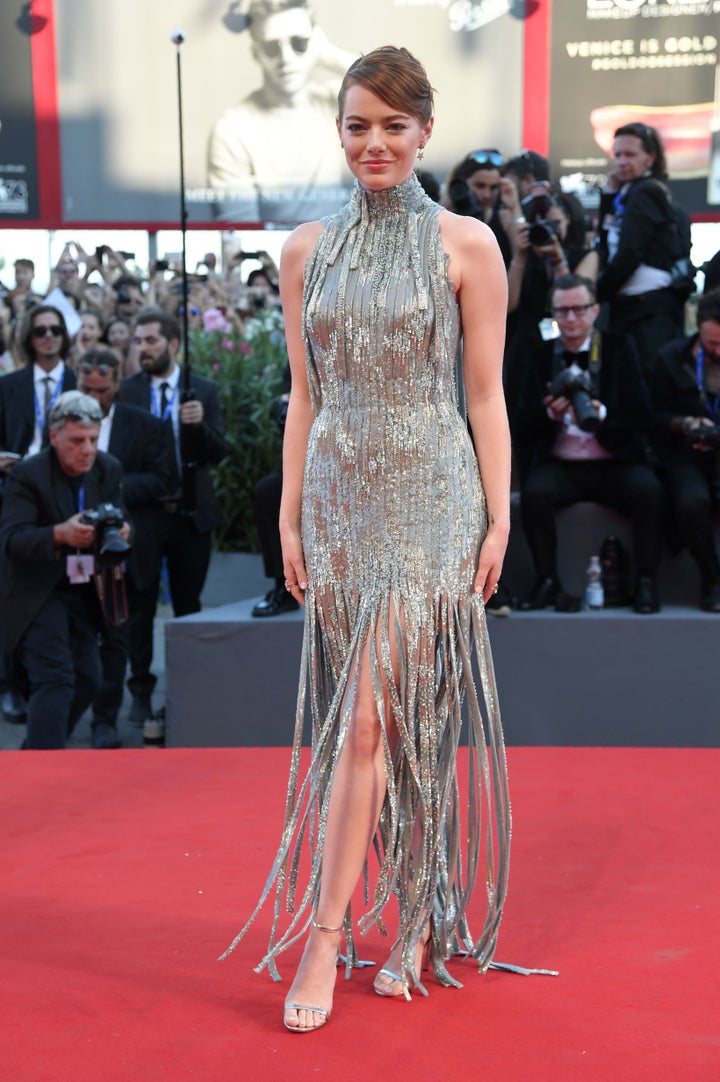 Take, for example, the party disguised as the couture gown Stone wore to the premiere of her upcoming film "La La Land" at the Venice Film Festival on Wednesday.
The 27-year-old paired her sparkly Atelier Versace number with strappy heels, an updo and minimal jewels (who needs 'em in that thing?). It looked just as playfully stunning from the back as it did from the front: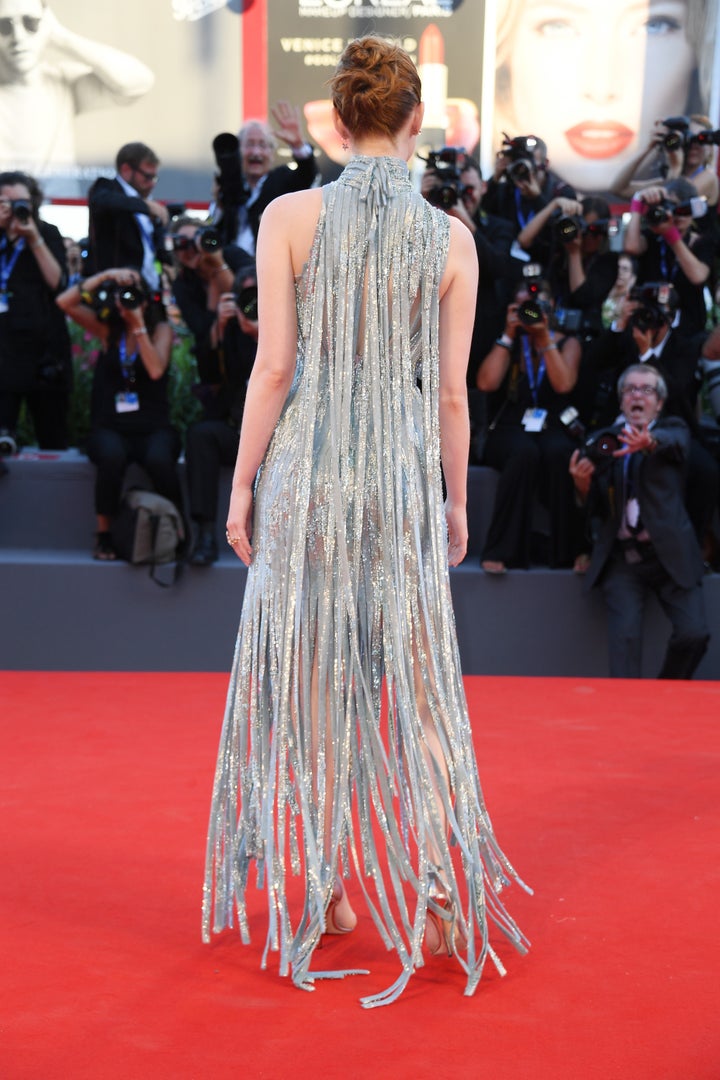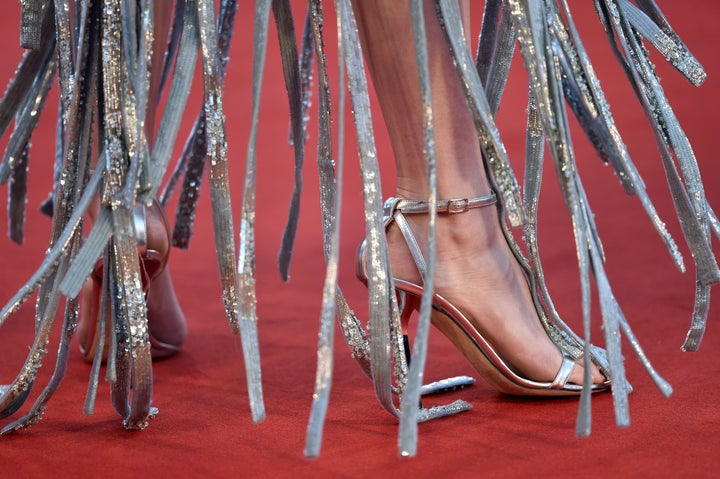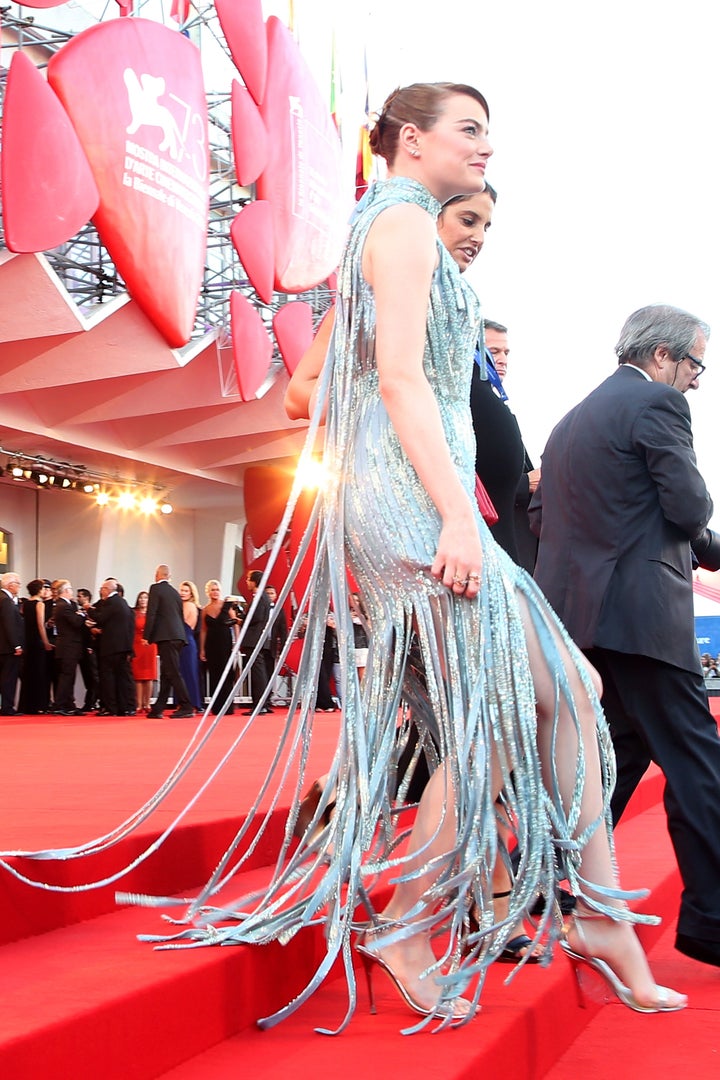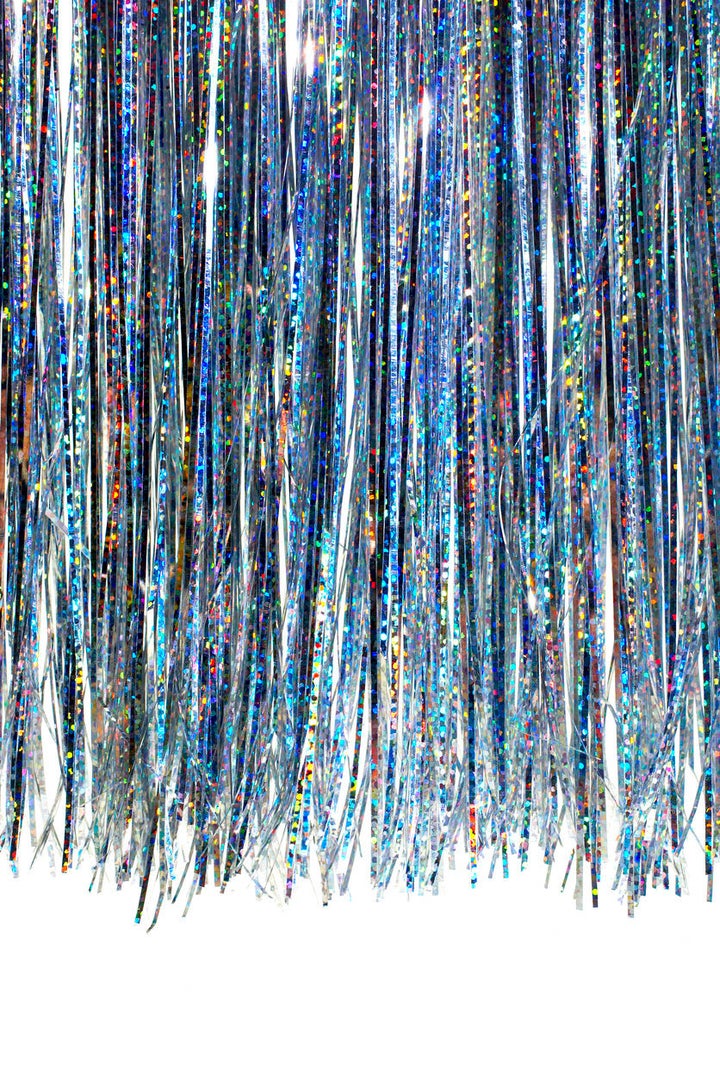 Just kidding. That's a photo of actual tinsel. Is anyone else suddenly ready for the holidays?