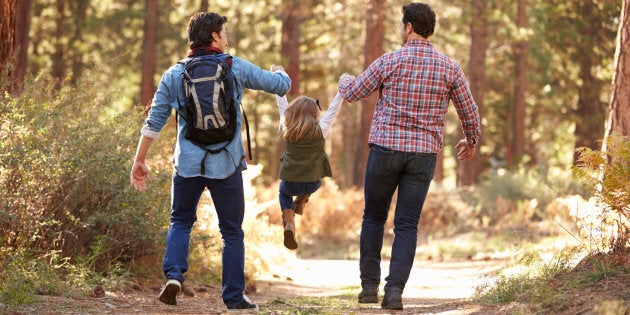 Same-sex couples are now able to adopt children in Victoria, the latest in a string of progressive and pro-LGBTI reforms by the Andrews government.
From Thursday, LGBTI couples can apply to adopt children. The Adoption Amendment (Adoption by Same-Sex Couples) Act 2015 puts people in same-sex relationships on the same legal footing as any other couple seeking to adopt.
The Act was passed last year, and takes effect on Thursday.
Posting on Facebook, Premier Daniel Andrews said "adoption equality starts now".
"The Act reflects the fact that a person's sexual orientation or gender identity is distinct from their capacity to be a loving and caring parent," the Victorian government said in a statement.
"The increase in families applying to adopt will mean that there will be more opportunities for children to be matched with the best possible family. The paramount consideration of courts in considering adoption applications remains the best interests of the child to be adopted. Other safeguards continue to apply, such as the requirement that applicants are fit and proper persons."
Equality Minister Martin Foley also praised the changes.
"This law brings much needed certainty for many children and their parents who currently live in a legal haze in terms of their relationships with the people they love," he said in a statement.
"This Government is proud of its equality agenda. While the Turnbull Government has refused to bring a vote for marriage equality in the Federal Parliament, we're moving to improve recognition for LGBTI couples in Victoria."