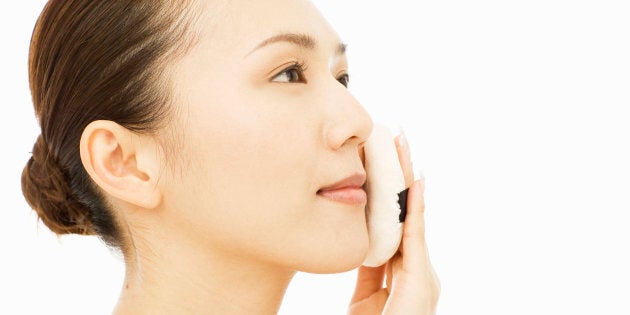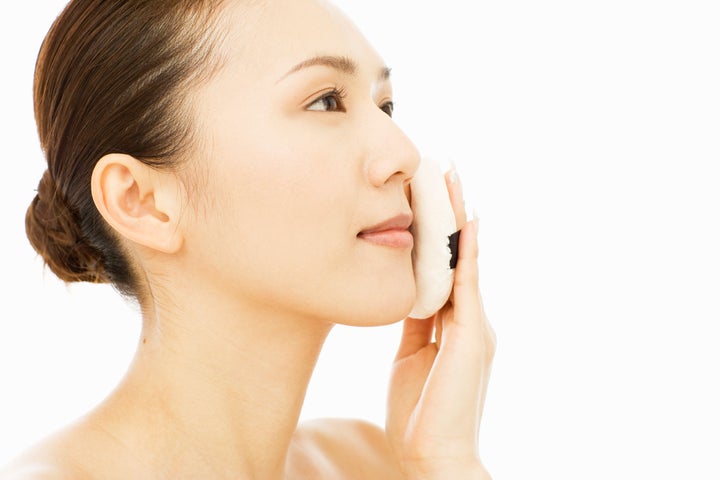 If you've shopped around recently for pressed or loose powder, you've probably wondered why one of the shades you can buy is pure white. Aside from Powder or the Queen of Hearts, we don't know anyone whose skin would actually match this powder. But that's not the point of the product.
Though they look white to the naked eye, these powders are translucent, and a true translucent powder is meant for just about every skin tone because it turns invisible when applied to the skin. But still ... why would you ever want to use a translucent powder in favor of one that matches your actual skin tone?
Experts claim translucent powders blend into the skin instead of sitting on top of it. "It allows for multiple touchups throughout the day without making skin look cakey," explains Scott Miselnicky, Clinique's VP of makeup global product development.
Miselnicky told HuffPost that Clinique's translucent powder, Stay-Matte Blotting Powder, appears invisible on the skin because of a "slurry" technology. "[It] allows for the even distribution of uniformly sized spherical particles in the powder, providing a beautiful soft feel that makes its texture extremely lightweight and comfortable."
Because of this lightweight coverage, translucent powders are perfect for anyone who needs to control oily skin several times throughout the day. "Translucent powder is great for controlling oil and setting foundation since is doesn't have any build up," agrees Romero Jennings, MAC Cosmetics' director of makeup artistry. "You can use it all day to smooth texture and control shine."
While most brands claim translucent powder can work for every skin tone, Jennings told HuffPost that's not necessarily true.
"In many cases deep, dark skin tones will need a bit of tweaking," said Jennings. He prefers to warm up deeper skin tones with a tinted pressed powder after applying the translucent powder.
So how do you know if a translucent powder is right for your skin tone? "A great way to test it is apply to dry skin," said Jennings. "It shouldn't leave a white chalky finish. The correct formula won't appear white in high definition/digital photos taken with a flash. It should mattify and smooth the skin's texture with ease and without oxidizing your foundation color."
Check out some of our favorite picks below.