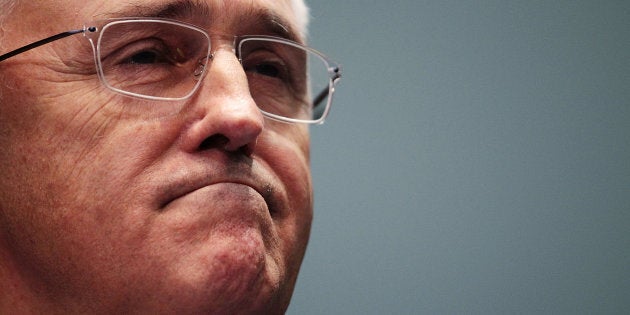 The Turnbull government has been left red-faced and scrambling after losing its first vote on the floor of the House of Representatives, three days into Parliament resuming.
After Labor discovered a number of Coalition MPs were not in the chamber, the Opposition used this to prevent the House from adjourning (as they had more votes).
They then attempted to ram through a motion calling for a Royal Commission into the banking industry.
This motion had passed the Senate earlier on Thursday.
The move was made when Immigration Minister Peter Dutton, Social Services Minister Christian Porter and Justice Minister Michael Keenan were missing from the chamber.
Leader of the House Christopher Pyne reportedly gave Mr Keenan and other ministers permission to leave for the day, according to Fairfax Media, as many politicians prepared to fly home from Canberra.
However a spokesperson for Minister Pyne said no one had been given permission to leave early.
Labor won three votes, but Mr Dutton and Mr Porter had returned to the chamber in time to tie the final vote 71-71.
Speaker Tony Smith was forced by tradition to use his casting vote to side with Labor to allow the debate to continue while crossbenchers Rebekha Sharkie, Bob Katter and Andrew Wilkie sided with Labor also.
The debate in the chamber continued until just before 7pm when Mr Pyne moved a motion for the debate to be adjourned.
Independent MP Cathy McGowan, who has publicly supported the royal commission, was driving home from Canberra but had reportedly turned around after hearing the news of the royal commission motion.
McGowan didn't get back in time and Pyne's motion to adjourn was won 73-32 votes.
Treasurer Scott Morrison said Labor's move was simply Bill Shorten's "stunt to promote his stunt".
It is the first time a majority government has lost a vote in 50 years, with the Menzies government losing a number of votes during 1962 and 1963 when it also had a one-seat majority. And three days into Parliament resuming, it looks like there's not going to be many toilet breaks and early minutes for the Coalition.