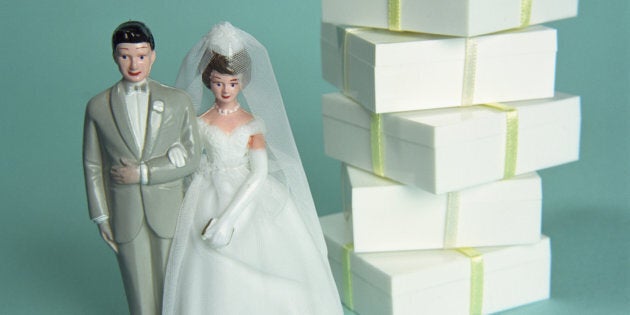 Planning a wedding? Chances are you're already overwhelmed with costs, service providers, fittings, tastings, guest-list arrangements, decorations and everything else that goes into throwing the biggest party of your life (did we mention the costs?).
Luckily, all of this tends to be totally worth it (and a year down the track you won't believe you spent that much time debating the merits of different icings) and it will not only be a fantastic experience for you and your partner, but for all of the guests who have travelled from near and far to witness your big day.
While it's traditionally expected guests will gift the bride and groom with some kind of present to wish them well on this new chapter of their lives, it's important to remember a gift is not a way of 'paying' for their invitation in the first place. In other words, if you're throwing a wedding that ends up costing $350 per head, a guest shouldn't be expected to fork out $350 in order to earn their place at the table.
So if you're a couple who has decided to compile a wedding registry (which can actually be of huge assistance to guests who don't know what to buy), there are a couple of things to keep in mind: first and foremost, just because you've decided to spend big on your wedding day, it doesn't mean everyone else has to.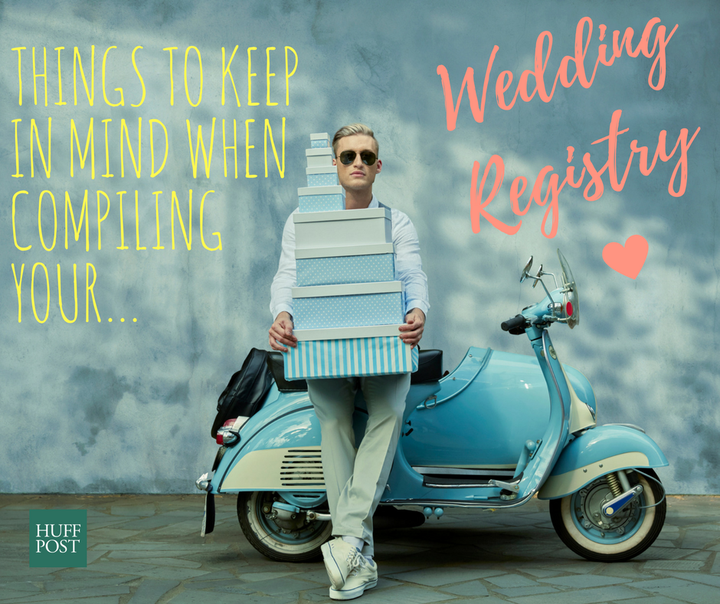 "Your wedding is not a cash grab," etiquette expert and founder of The Good Manners Company, Anna Musson, told The Huffington Post Australia. "That's the number one thing to remember when putting together your registry.
"This is not the opportunity to sign up for all the wonderful bone china, expensive sheets and other things you wouldn't normally have because someone else is paying.
"A registry is meant to be the back up for people who are not sure what to get you, so they can refer to it as a guide. It's not a wish-list of every expensive thing you've dreamed of owning but can't personally afford."
As such, Musson recommends including items of varying prices. This allows the guest to choose how much money they want to spend, rather than being dictated to.
"Items should range from $30 to a maximum of $400, depending on your current lifestyle," she said. "If you are living on a tight budget and know that many of your guests are also living on a tight budget, it's quite likely the registry will go from $30 to $200, or something along those lines."
If you are looking at who spent what on your registry and reevaluating how much your friendships mean according to that, you've got it wrong.
Musson also stresses wedding gifts are not meant to be a way of guests paying for their invitation.
"The cost of gift is not meant to cover the costs of your guest at the wedding. It is not a quid pro quo," she said.
"Invite the people you want to invite, not who you think will give you the best presents."
As for those attending a wedding in the future (and, let's face it, wedding season is upon us), Musson says the following can be relied upon as a general guide on how much to spend.
"For singles -- and obviously this depends on the situation -- they should be looking at spending around $50 - $150," Musson said.
"For couples, it could be from $150 - $300 per couple."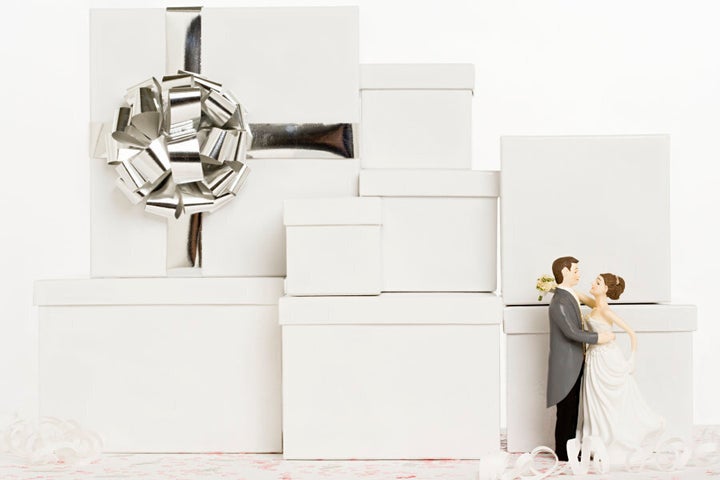 Regardless of this guide, keep in mind a gift should never be judged on how much it cost.
"The very idea of a gift is its value and purchase history is meant to be a mystery," Musson said. "So it's not supposed to be traceable. Ideally, you shouldn't know how much it cost.
"If you are looking at who spent what on your registry and reevaluating how much your friendships mean according to that, you've got it wrong."
Sure, some people may go crazy and spend a huge amount of money (in which case, lucky you!) but once again Musson stresses the importance of giving people the option to spend as much or as little as they like. In other words, don't fill your entire registry with ridiculously expensive items and expect people to fork out.
"They want to bless you with presents but no one wants to be taken the mickey out of or taken advantage of," Musson said.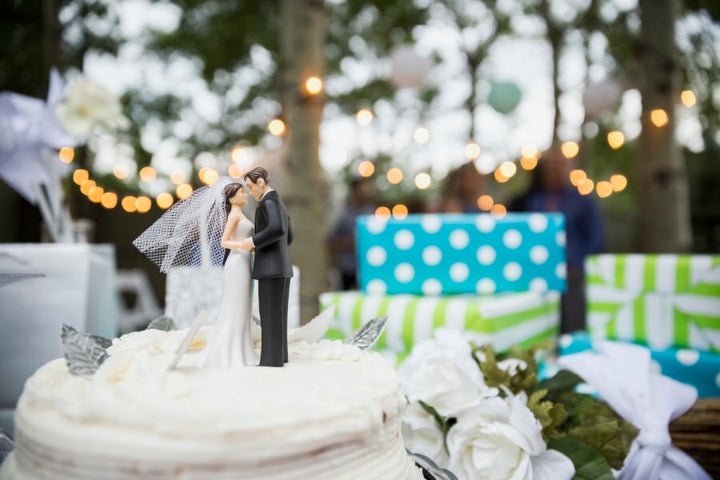 Given many couples today have lived together prior to getting married (and therefore already have many of the household items typically listed on a wedding registry) some choose to ask for contributions to their honeymoon or house deposit in lieu of an actual gift.
Musson isn't actually a fan of this practice, due to the fact it's asking asking for cold hard cash and you are immediately able to tell who spent what.
"My suggestion for a wedding registry is to avoid cash contributions -- so asking your guests to give you money to put toward your honeymoon or house deposit -- but instead saying something like 'we are happy with anything you would like to choose, but should you need some guidance, we have a list at David Jones.'
"This gives them the option to buy a gift of an undisclosed value if they so choose."
Finally, Musson states guests who are invited but are unable to attend are not obligated to send a gift, though "it is done and is always appreciated."
It's also wise to have your gift delivered to the bride and groom's house than bring it along on the day.
"Having it delivered is better than bringing it to the reception," Musson said. "It's not often the bride and groom arrive in a mini-van."