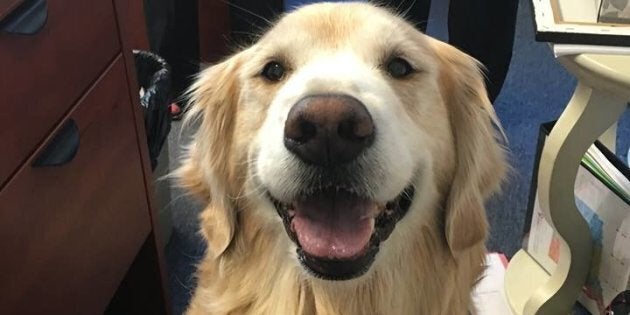 One dog is helping rape victims heal.
Lily the golden retriever recently started work at the Rape Crisis Center in Milford, Connecticut, as a certified therapy dog. The canine is available to accompany rape and sexual assault victims during counseling sessions, helping them feel more comfortable while opening up about their experiences.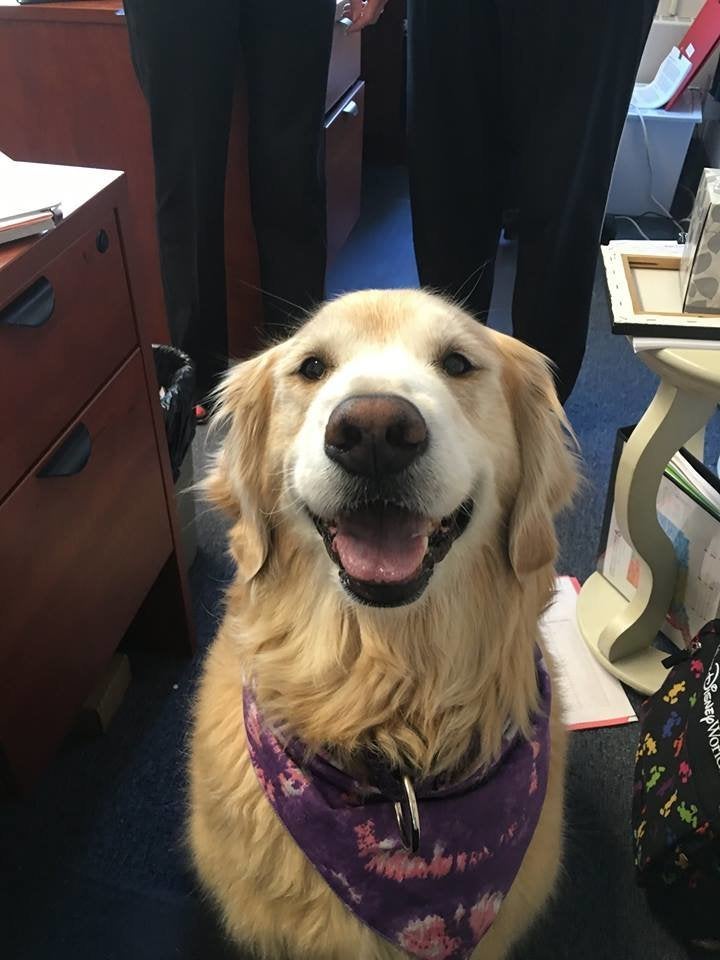 Peggy Pisano, director of victim services and Lily's handler, told The Huffington Post that the pup has been working at the center for a couple weeks and provides something unique for the victims.
"It's very hard to talk to a person because a person talks back," Pisano said. "Lily's just totally nonjudgmental no matter what you're saying. She's just happy to be present."
Of course, not everyone is comfortable with dogs, and Lily only sits in on counseling sessions that she's requested for.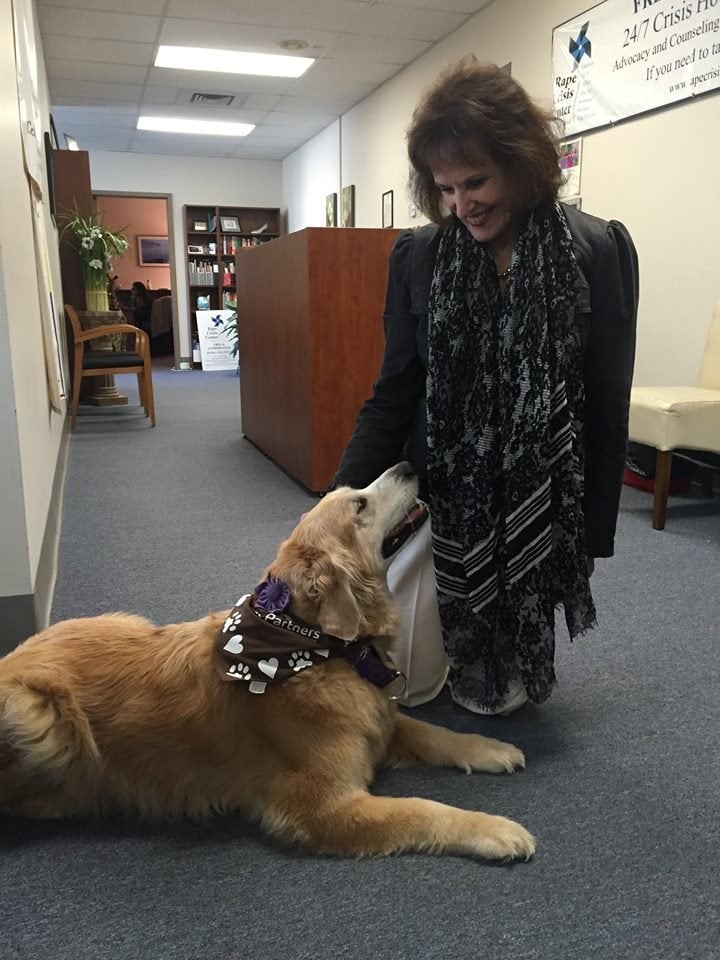 At sessions, clients can pet Lily while the pup sits or lies at their feet. If they're up for it, the victims can also brush her, which Pisano says Lily absolutely loves. The handler explained that there's a noticeable change in the clients' attitudes after they start interacting with the dog.
In one particularly moving moment, a client was stroking the pooch's face during her counseling session and Lily licked her back ― a rare occurrence since the dog "isn't a big licker."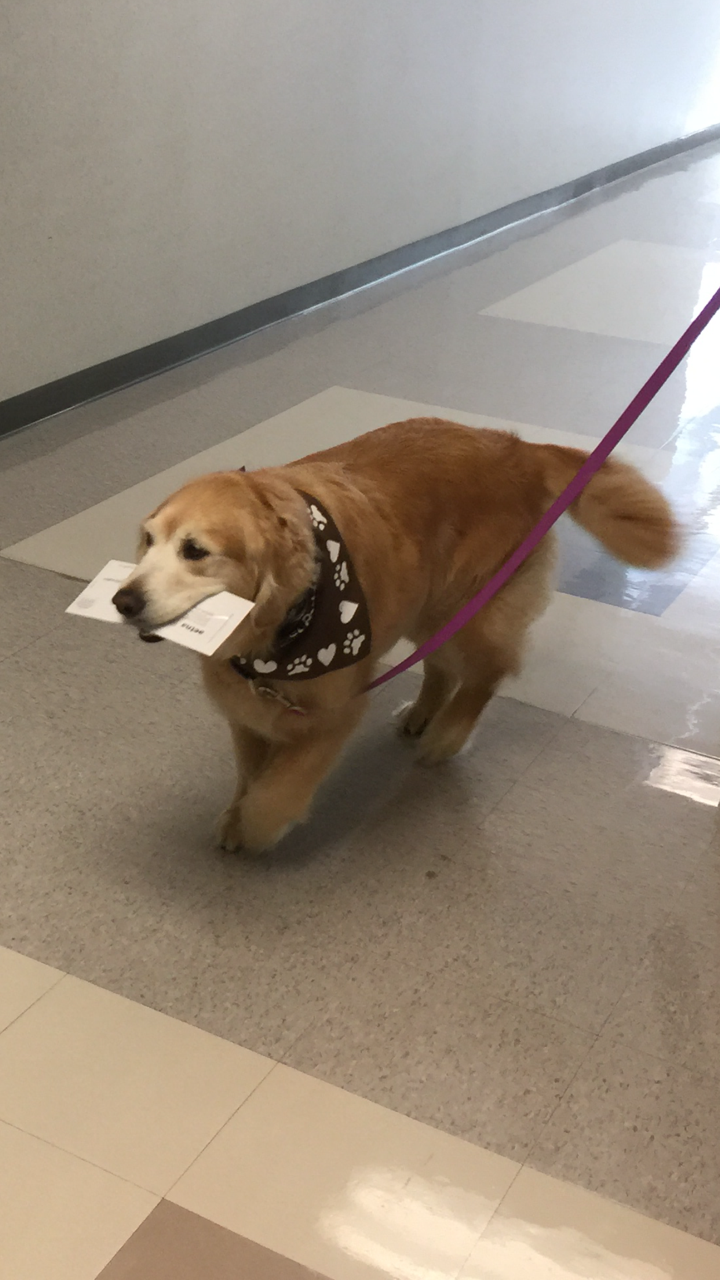 "For this girl under those circumstances ― it was just magical," the handler said of the moment. "These dogs have that innate ability to provide comfort and I know she does for us."
But the victims aren't the only ones who get something out of their time with Lily. The therapy dog seems to also truly enjoy the company.
"She's never met a person she doesn't like," Pisano said of the canine. "Each person who enters her office is like her new best friend."
Pisano mentioned that she hopes to expand the work Lily does in the future, perhaps having the dog present at the police department when victims are giving their statements, or at court.
H/T CBS News