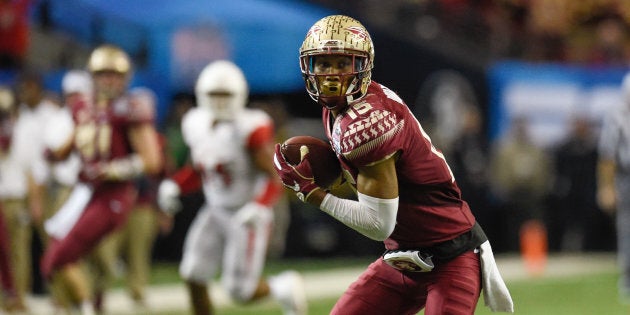 It was perhaps one the simplest gestures, but one that will forever leave a mark on one Florida mom.
A team of Florida State football players was visiting a Tallahassee middle school Tuesday when one wide receiver went out of his way to join a child who was seen eating lunch by himself.
The sixth grader named Bo has autism and often eats alone, his mother, Leah Paske, shared in a now viral Facebook post. Though "he doesn't seem to mind," she wrote, it always leaves her deeply concerned.
On this day, however, she didn't have to worry.
Paske wrote that she was moved to tears after someone snapped a photo of FSU's Travis Rudolph eating with Bo and sent it to her. The photo's caption read: "Travis Rudolph is eating lunch with your son."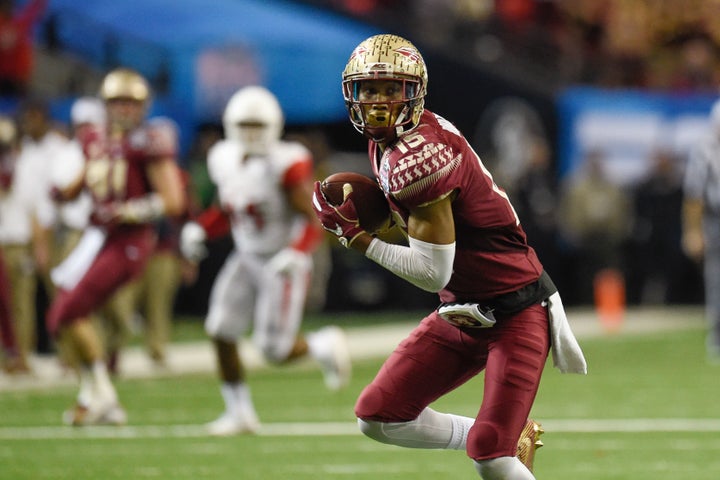 "I replied 'who is that?' He said 'FSU football player,' then I had tears streaming down my face," she recalled.
"I'm not sure what exactly made this incredibly kind man share a lunch table with my son, but I'm happy to say that it will not soon be forgotten," she wrote. "This is one day I didn't have to worry if my sweet boy ate lunch alone, because he sat across from someone who is a hero in many eyes."
Rudolph said Bo was welcoming and easy to talk with.
"I asked if I could sit next to him and he said, 'sure, why not?" he told The Orlando Sentinel Tuesday. "I just felt like we had a great conversation."
Bo shared "how much he loves Florida State" and asked if Rudolph is an NFL player, the athlete said. Rudolph's answer: "Not yet."
"He had a nice smile on his face. He was a really warm person," Rudolph said.
Though the act may have been simple, Paske appeared overwhelmed with gratitude.
"Travis Rudolph thank you so much, you made this momma exceedingly happy, and have made us fans for life!" she concluded.