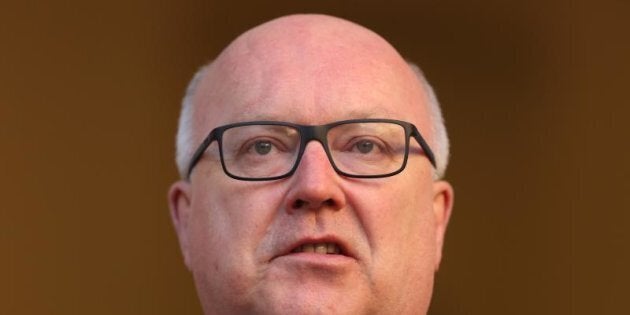 CANBERRA – The minister responsible for Freedom of Information, Federal Attorney-General George Brandis, has lost another court battle with his Opposition counterpart Mark Dreyfus in his bid to keep his ministerial diaries private.
The Full Court of the Federal Court in Sydney on Tuesday dismissed an appeal by Senator Brandis, who has been trying since 2014 to thwart Labor's effort to get his diary to dig around budget cuts on his portfolio.
Mark Dreyfus contends Senator Brandis did not consult with stakeholders in the community legal sector in the eight months leading up to the budget and the minister's diary will prove that.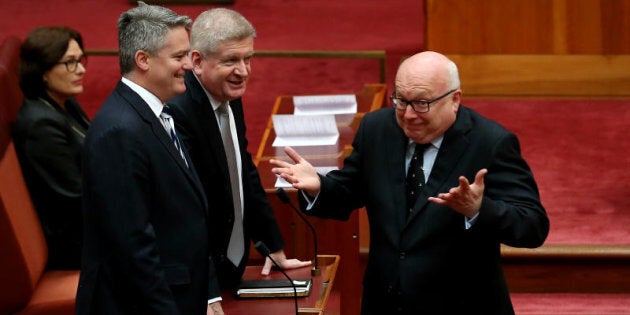 At this stage, the Attorney-General had not processed the two year old FOI request. This ruling – with costs- does not release the diaries, rather it means the application should now be reconsidered.
The Shadow Attorney-General has described the ruling as a win for accountability and transparency.
"I hope he has learned a lesson from this," Mark Dreyfus told reporters outside the court in Sydney.
"(Brandis) has now cost the Australian taxpayer well in excess of $50,000."
"That is money that could have been far better spent on a community legal centre providing advice potentially to 100s of clients who need legal advice."
"But instead it has been wasted on this ridiculous legal appeal."
Senator Brandis has previously dismissed the FOI request as a fishing exercise and a waste of his time.
"The reason the litigation was defended by the Commonwealth was because it raised important questions about the proper application and the proper interpretation of the Freedom of Information Act," the Attorney-General told ABC Radio before the ruling.
"It was perfectly proper."
"Dreyfus' application was made to me, but it could have been made to any Minister, but the principle for which the Commonwealth argues, was an important principle about the proper scope and reach of the Freedom of Information Act."
"It is absolutely in the public interest that the interpretation of the Freedom of Information Act be properly understood."
The Attorney General has not ruled out taking the matter to the High Court.