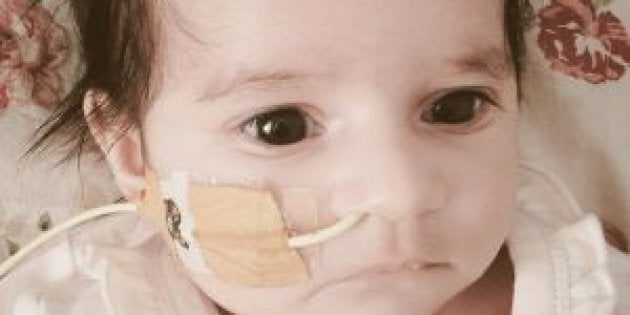 The parents of a baby who survived a nitrous-oxide gassing at a Sydney hospital shortly after birth have spoken for the first time of their love and concern for their daughter.
Baby Amelia was delivered at Lidcombe-Bankstown Hospital on June 20 to excited parents Benish and Danial Khan. But shortly after her birth, Amelia was given nitrous oxide instead of oxygen, which resulted in permanent brain damage.
The irreversible brain injury causes constant seizures, and she is fed through a tube and requires a high level of constant care, law firm Maurice Blackburn said.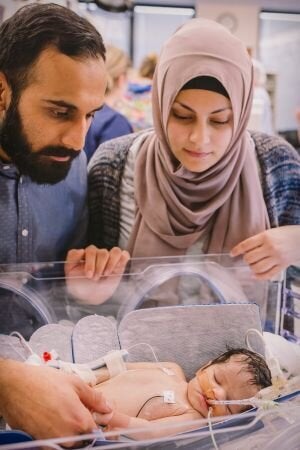 "It's devastating as a parent to be told your precious daughter has suffered permanent brain damage," Mr and Mrs Khan said in a statement.
"We remain full of hope for Amelia's future but we worry for her and want to do everything we can to make sure she has the best life she possibly can."
"We just want everyone to know what happened to Amelia won't ever go away. She will always have to live with the consequences of what was done to her at the hospital. But we will always be by her side and we'll do everything we can to give her the best possible future."
Maurice Blackburn is investigating a claim for compensation on behalf of Amelia and her parents.
The Khans also expressed their deepest sympathy to the Ghanem family, whose newborn son John was also administered nitrous oxide and died at the Bankstown-Lidcombe Hospital in June.
"We can only imagine the intense pain this family is going through and our hearts go out to them," the Khans said.
"I held my baby. They [brought] him to me at the hospital," baby John's mother, Sonya Ghanem told Channel Nine in July.
"I said I want to see him. [I was] just looking at him, shaking. 'My son, wake up,' I would tell him. 'Wake up, wake up. What did they do to you?'
"I came [home] empty-handed. Thinking I'd hold my newborn, but no."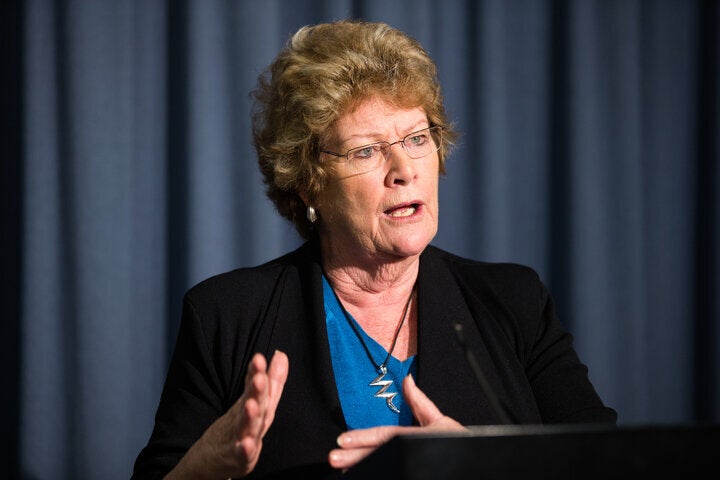 "I deeply regret these families have suffered through such a devastating error," she said at the time.
"NSW Health will do all it can to support them."