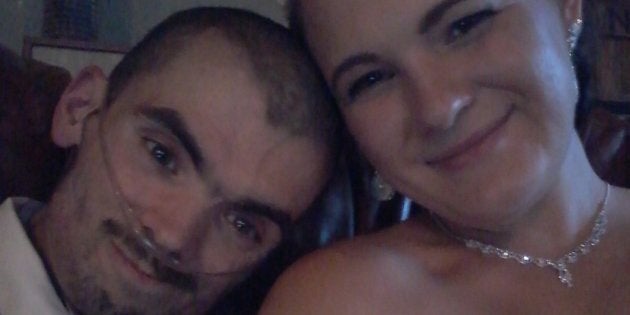 Nicole Ford planned to marry her fiancé, Chris Ford, this October.
Then, on October 2, 2015, just a month after Nicole gave birth to their son, her fiancé was diagnosed with squamous cell carcinoma of the mouth and throat ― a sometimes deadly form of cancer.
With his health declining ― doctors told the pair in early August that Chris didn't have much time left ― they decided they couldn't wait any longer to get married and set a new date: August 28.
"It doesn't matter how long you've been together, it doesn't matter the circumstances, it shouldn't matter," Nicole told The Daily News Journal. "I love him too much [to walk away]."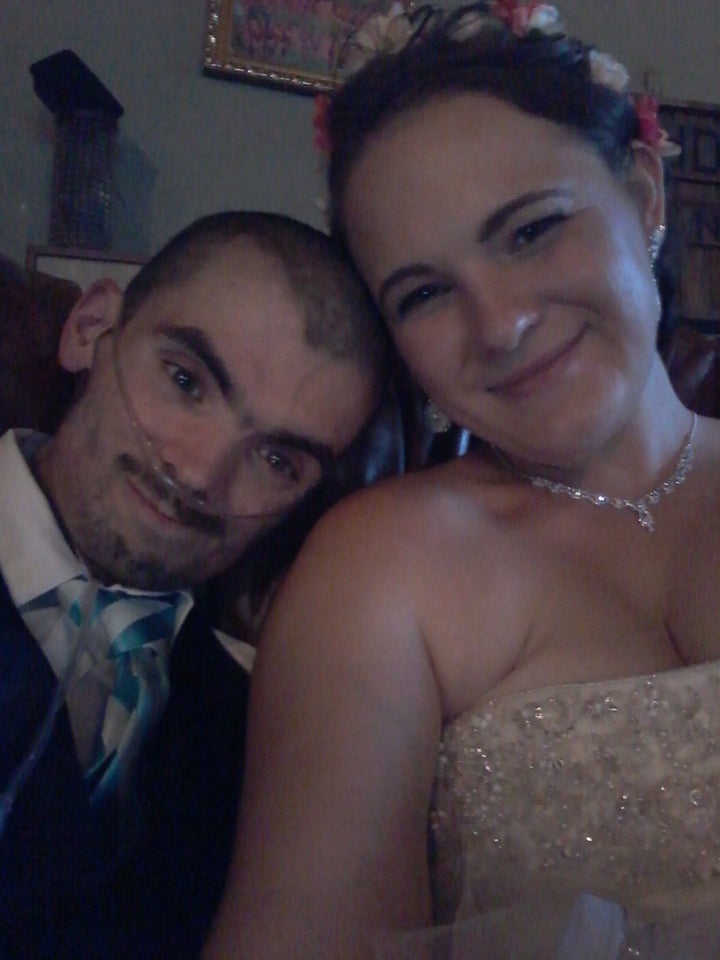 Nicole's maid-of-honor, Traci Esquibel, who volunteers for the nonprofit Nashville Chive ― a group that focuses on support for those with rare medical diagnoses, among other causes ― posted on the organization's site asking for support and prayers. Companies ranging from florists to DJs reached out to put the August 28 wedding together in just three weeks and on a pro bono basis.
"Our family is so overwhelmed with the outpour of love and support from everyone," Nicole told The Huffington Post.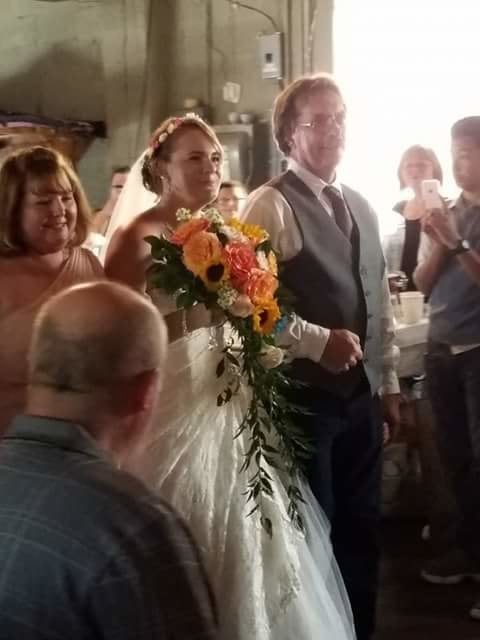 The wedding took place at the Hound Dog Commons in Nashville, and family members came from all across the US to attend.
Chris can no longer talk and has to wear oxygen constantly, so his father spoke for him as the pair exchanged vows. Chris even surprised Nicole by signing for her, as she is hearing impaired.
"My favorite part of the wedding was when Christopher signed 'You are beautiful. I love you and you make me happy,'" Nicole said. "He surprised me."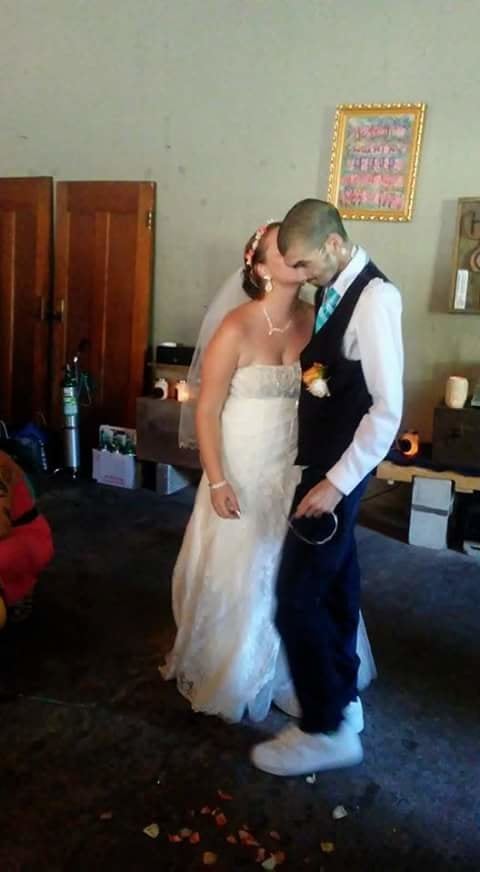 Unfortunately, Chris' health has not improved since the wedding.
"The tumors in his neck and lungs are starting to affect his breathing and are straining his heart," Nicole said. "The doctors say he may only have about a month."
Nicole has no regrets about marrying Chris, who is also the father figure to her daughter from a previous relationship.
"The wedding meant that I got to marry my best friend ― the father of my children ― and grant his last wish," Nicole said.