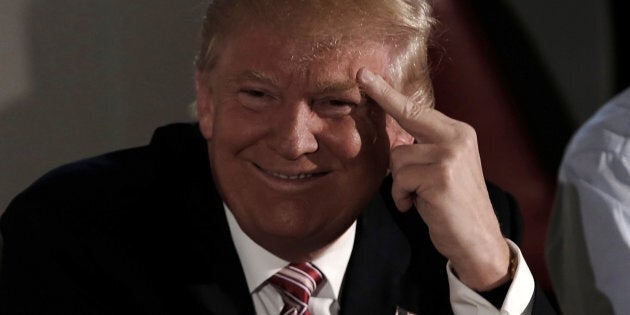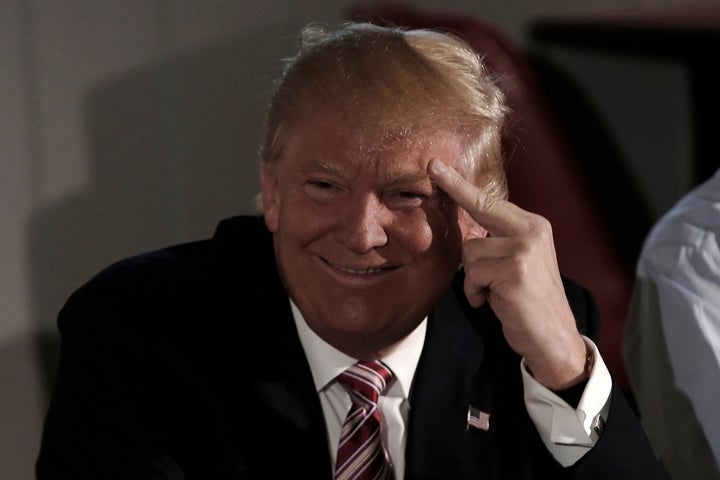 Years after the issue was debunked, Donald Trump still refuses to back away from the birther conspiracy he helped fuel.
"I don't talk about it," Trump told NBC's Ali Vitali on Monday.
Trump made similar comments to "Late Show" host Stephen Colbert last year.
In 2011, Trump embraced the "birther" conspiracy theory that claims President Barack Obama wasn't born in the United States.
Obama, who had previously released his "short-form" birth certificate, made his "long-form" birth certificate available following criticism from Trump and others. In addition, two Honolulu newspapers printed birth announcements at the time, proving his status as an American citizen.
Despite this evidence, the GOP presidential nominee never backed away from the movement nor denounced it. Trump even claimed "an extremely credible source" told him the birth certificate was "a fraud," but failed to offer any evidence or disclose the source.
Last month, former Trump campaign manager and current CNN Trump surrogate Corey Lewandowski reignited the issue, suggesting that Obama's Harvard transcripts might show he was not born in the United States.
"The question was 'did he get in as a U.S. citizen, or was he brought in to Harvard University as a citizen who wasn't from this country?'" Lewandowski asked.
Obama has chosen to approach the issue with humor, and mocked Trump's obsession with his birthplace.
"This all dates back to when we were growing up together in Kenya," Obama quipped on "The Tonight Show" in 2012. "We had constant run-ins on the soccer field. He wasn't very good and resented it... When we finally moved to America, I thought it would be over."
(h/t Raw Story)