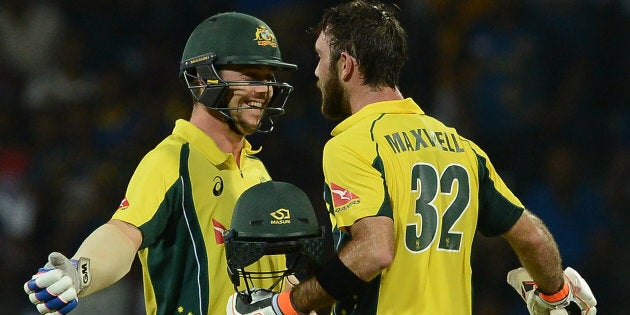 Well, if they insist on playing international cricket a time when all anyone cares about is football, at least the Australian cricket team had the courtesy to make things nice and interesting.
Overnight, Australia batted like they left the stove on in a Twenty20 international against Sri Lanka, racking up a score of 3 for 263.
That's the highest ever score in a T20 international, and equalled the highest score in any T20 match of note. The scorecard is here.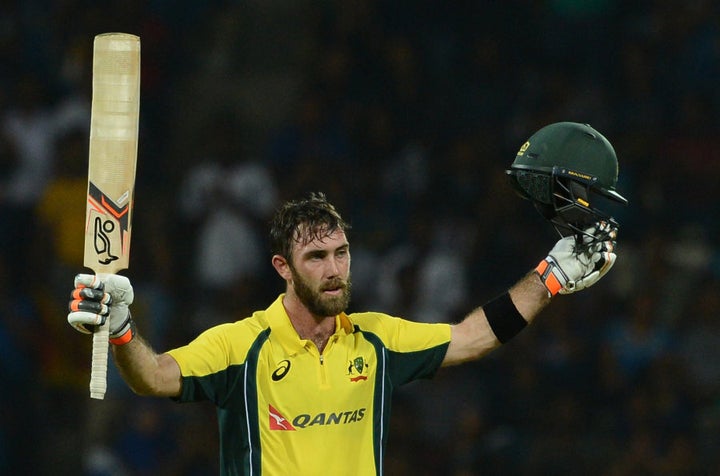 Wait, our national men's team is still in Sri Lanka?
Haven't they been there for, like, ages?
Seems that way. They've been there since mid July for the Tests which they lost 3-0, then the One-Dayers, which they won 4-1 in the absence of regular captain Steve Smith, who's home resting ahead of a big summer. There's one more T20 on September 9. Then off to South Africa for more One-Dayers
OK. So Australia was playing Sri Lanka and we batted first. We opened with Glenn Maxwell, which probably hasn't happened often enough, and boom! Out came good Glenn Maxwell, not bad Glenn Maxwell.
The 27-year-old Victorian made 145 not out, which was the second highest ever score by an Aussie in T20 internationals. If you're interested, Aaron Finch holds the record for all nations with 156. Maxwell got good support from the batsmen around him, but it was all about the big show put on by the man who hates to be known as "The Big Show", even though annoying reporters insist on calling him that.
As you'd expect, this happened.
The scorecard says he hit nine sixes in his 65-ball 145 not out, but it felt like he had hit so many more. It says there were 14 fours in this Maxwell mauling, but so quickly did they come, one after the other, that who is to tell when one boundary ended and another began? It was a blur of bludgeoned sweeps, of wallops down the ground and, occasionally, of enterprising strokes behind the wicket.
If you'd like to see some of those bludgeons and wallops for yourself, here's a highlights video.