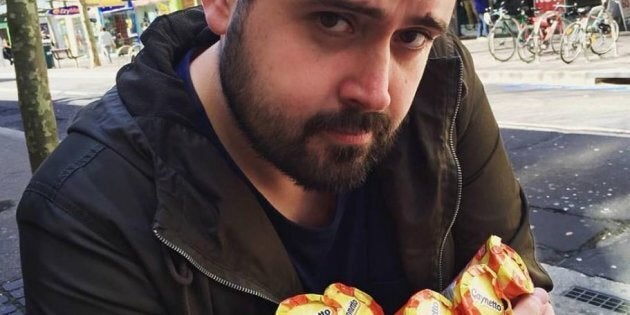 The Golden Gaytime is here to please you with a little help from his old mate, Cornetto.
Yes, the two have combined to delight you with their lovechild, the Gaynetto.
One year on from Streets launching the 1.25 litre tubs of Golden Gaytime, the icecream company has delivered yet again for lovers of biscuitey, chocolatey, gaytimey goodness.
However, the man behind the Gaynetto is Sydney man Jesse James McElroy (aka The Golden Chief), who also campaigned for the 1.25 litre tubs.
The founder of the Golden Gaytime Icecream Project created a prototype which he posted to his Facebook page last year and it seems to have stuck.
On Monday, The Golden Chief received a letter from Streets confirming the Gaynetto would be created.
Gaynettos will be available in single serve form at petrol stations and convenience stores tomorrow. And if one isn't enough, four packs will be available from Woolworths.