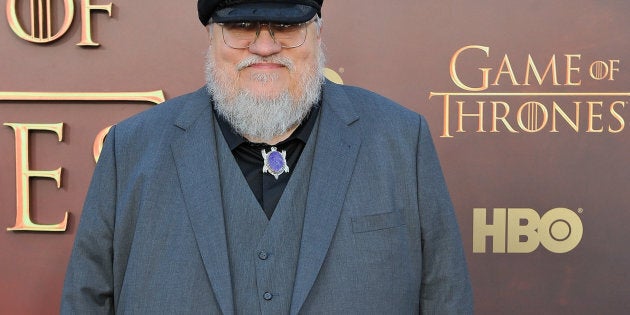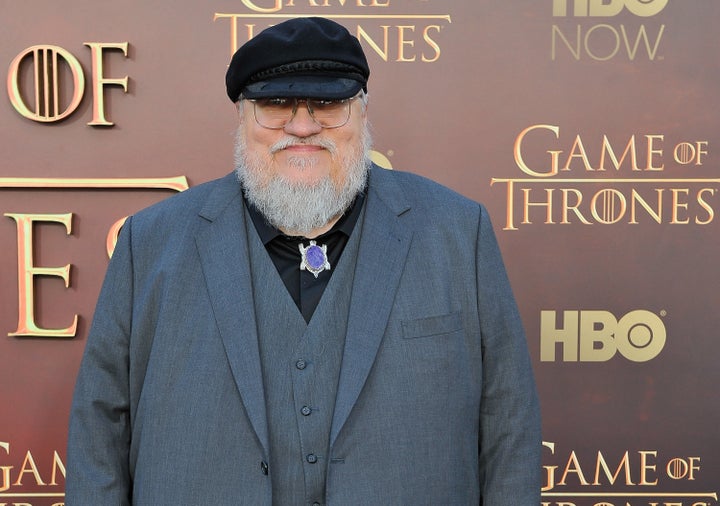 UPDATE: Martin's publisher tells EW that the on-sale dates listed online are "incorrect," and the "world will know" when a publication date is set.
PREVIOUSLY: Winter is coming after all. Maybe.
According to a listing on Amazon France, George R.R. Martin's next book in his A Song of Ice and Fire series, The Winds of Winter, is set for release in March 2017.
Praise the old gods and the new!
The news is in no way official, however. Martin hasn't announced anything on his blog as of now, and as iO9 pointed out, the date could be just a placeholder or even a mistake.
Martin originally planned on finishing the book before the end of 2015 to ensure a release before the "Game of Thrones" Season 6 premiere this year. In a blog post from January, Martin confirmed Winds of Winter would not be finished in time. Season 6 came and went.
One thing in the leaked date's favor is that the timing makes sense. Entertainment Weekly's James Hibberd noted that book releases are typically planned far in advance. Plus, March 2017 also puts the book a few months ahead of the "Game of Thrones" Season 7 premiere, which is set to air in Summer 2017.
Here's hoping. All men must wait until then.