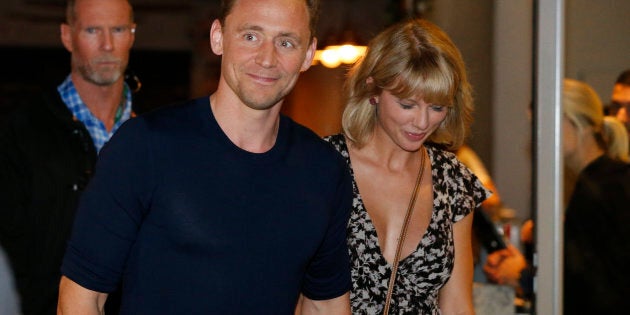 Taylor Swift and her post-Calvin Harris rebound, Tom Hiddleston, have reportedly split after three months of planning elaborate photoshoots on the Rhode Island coast, People has confirmed.
According to multiple outlets, the romance affectionately known as Hiddleswift came to a grinding halt when the pop star had concerns over their public image. In unrelated news, the "Thor" actor is burning his July 4th edition "I <3 T. S." shirt.
"She was the one to put the brakes on the relationship," a source told Us Weekly about the split. "Tom wanted the relationship to be more public than she was comfortable with. Taylor knew the backlash that comes with public displays of affection but Tom didn't listen to her concerns when she brought them up."
Hiddleston was rumored to have asked Swift to accompany him to the upcoming Emmy Awards, where he is nominated for his performance in AMC's critically hailed miniseries "The Night Manager." R.I.P., the amazing questions Ryan Seacrest and company could have asked them on the red carpet.
Swift is reportedly "embarrassed that the relationship fizzled out" so soon, but honestly, isn't this what she came here for?
The Huffington Post has reached out to Swift's and Hiddleston's representatives and will update the post accordingly.