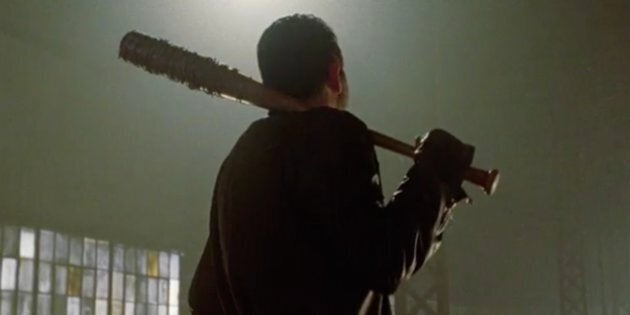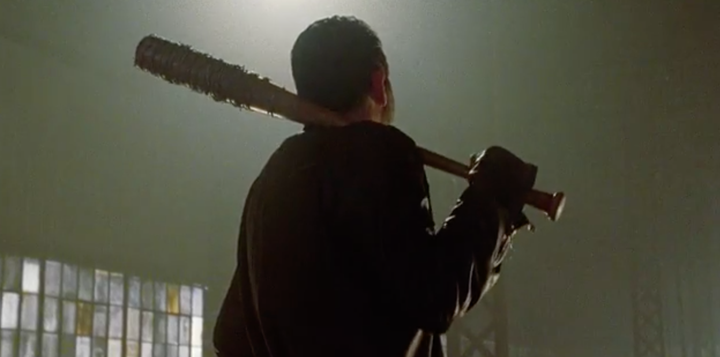 Uh, did anybody check this?
In the Season 6 finale of "The Walking Dead," the new villain, Negan, clearly kills at least one of the main cast. Since then, the show has gone to ridiculous lengths to keep his victim a secret. Now, a new trailer posted on Twitter appears to rule out one of the most likely options.
First, here's the trailer. See if you can spot it:
The new promo is all about Negan. He's giving a speech. He's banging on the gate with his baseball bat, Lucille. He's being awesome. But check out the 21-second mark.
Abraham? Is that you under those zombies?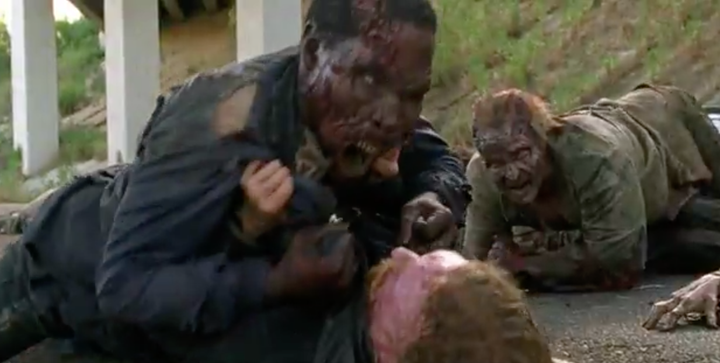 Previously, it was almost a given that Abraham Ford was Negan's victim (or one of his victims).
Recent comments by Michael Cudlitz, who plays Ford, seemed to indicate his character survives the ordeal with Negan. But spoiler-y fan sites report that Cudlitz has only been on set to film the Season 7 premiere. That's the episode where we finally learn who gets the bat.
Until the new trailer appeared, everything was pointing to the end of Abe. This image, spotted by a Reddit user, however, may actually show him struggling under some zombies.
Of course, it's not a clear view. Maybe it's a new character that Morgan and Carol meet in the Season 6 finale, as speculated by another Redditor. It could even be someone whom we haven't met.
Or, if it is Ford, it's the "motherdick" of all spoilers.
"The Walking Dead" Season 7 premieres Oct. 23 on AMC.