Australian students don't necessarily trust schools to protect them from unsafe situations involving others, new research shows.
As many as 40 percent of children and young people feel uneasy talking to adults at school if they were put in a situation where another adult or other young person made them feel uncomfortable, the Child Sex Abuse Royal Commission commissioned report found.
The survey of 1,142 children aged 10 to 18 also found one in 10 children and young people believed adults at their school would not know what to do if they sought help from them about an unsafe situation.
More than a quarter of males and almost one-fifth of females said they would deal with the situation alone.
The most significant barrier to seeking support at school was feeling uncomfortable talking to adults about sensitive issues.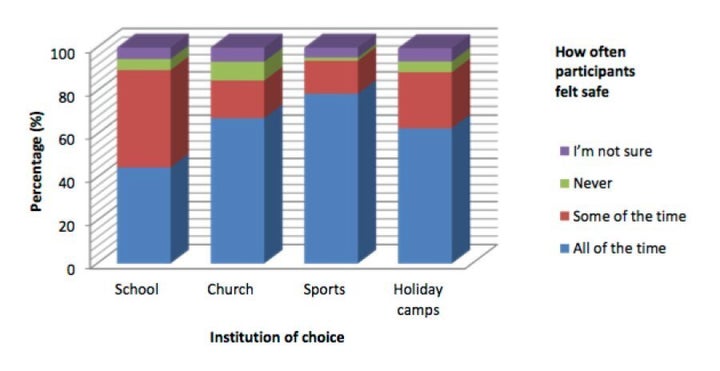 Children and young people were also concerned that things would get worse if they told an adult about their situation, the report states.
Royal Commission Acting CEO Marianne Christmann said the report provided insights into ways children prefer to seek help.
"In particular the important role that friends and families play in preventing, identifying and responding to child sexual abuse - including grooming behaviours," she said in a statement.
"We know that children and young people are frequently denied information or the opportunity to have a say about their safety for fear that talking about safety will distress them," Ms Christmann said.
"But this desire to protect children may in fact make them more vulnerable."
Key Findings from the report Our safety counts: Children and young people's perceptions of safety and institutional responses to their safety concerns

More than three-quarters

of children and young people felt it was unlikely that someone at their school would encounter an adult or other young person who made them feel uncomfortable or acted in a way that made them feel unsafe.
If they came across someone demonstrating potentially grooming behaviour,

females were more likely than males to feel very worried

. Both males and females were just as likely to talk to someone about this if it happened to them.

More than 20 percent

of both boys and girls would not know what to do if faced with a similar encounter.

Around 45 percent

of all participants believed that adults at their school would only know if a child was unsafe if the child told them.

Around 60 percent

said they would turn to a friend, 55 per cent to their mother and 34 per cent to their father if they encountered a situation like the one presented.

Males were more likely than females

to report seeking help from their father, another adult, a teacher, a counsellor or another person, or a telephone helpline, and were also more likely to report not seeking help.

Young people of both genders were much less likely

to seek help from professionals within institutions (including teachers, counsellors and other adults) than from adults and peers outside the institution.
Lead researcher for the report, Dr Tim Moore from the Australian Catholic University's Institute of Child Protection Studies, told Fairfax some children feel unsure about raising concerns with adults, because in the past adults haven't been able to deal with difficult conversations.
"Adults need to get over their own anxieties, and talk to children in an age-appropriate way," he said.
Taking children seriously and allowing them to participate in decisions that affect them is an important element of what makes an institution child-safe, said Royal Commission Chair Peter McClellan in a speech to the Association of Children's Welfare Agencies Conference in mid-August.
"Children who are empowered are more likely to disclose harm," he said.
"Early and safe disclosure is critical. As we have learnt, the trauma caused by being silenced or disbelieved can be as impactful as the abuse itself."
The report also found children and young people were most likely to report that they would tell a friend or parent if they found themselves in an unsafe situation, with just over a quarter reporting that they would tell a teacher.
The research will help inform the Royal Commission's recommendations which will be finalised in a report and handed to government in December next year.
The latest report follows an earlier one commissioned by the Royal Commission which showed the social, institutional and cultural context in which a family operates deeply influences disclosure of child sexual abuse.
"It challenges the dominant perception that adult disclosures are generally planned and purposeful," Royal Commission CEO Philip Reed said last week.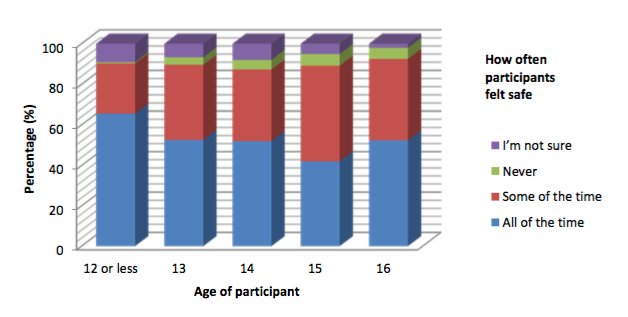 The earlier report found disclosures by young adults, aged 18-23 years, occurred in the context of key life transitions such as finishing high school, beginning university study, leaving home or entering into an intimate relationship.
Younger children were more likely to be make disclosures in an indirect, non-verbal way, or as the result of direct questioning or discovery by primary carers.
That report also noted that disclosures of child sexual abuse had in some cases resulted in family breakdown, estrangement and social isolation.
Since it began in 2013 the Royal commission has published two final reports. The Working with Children Checks Report was released in August 2015 and made 36 recommendations, while its report on Redress and Civil Litigation was released in September 2015 and contains 99 recommendations.
The commission has also referred 1,600 matters to authorities, mainly police, with a view to the possible prosecution of an offender.