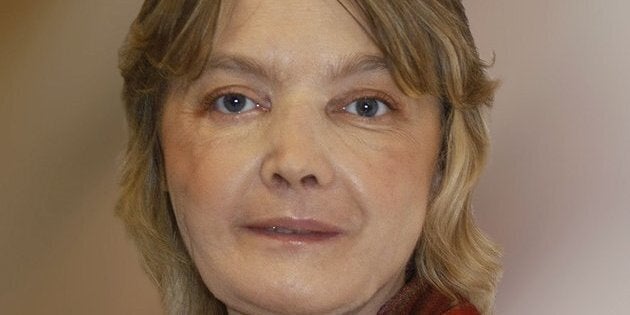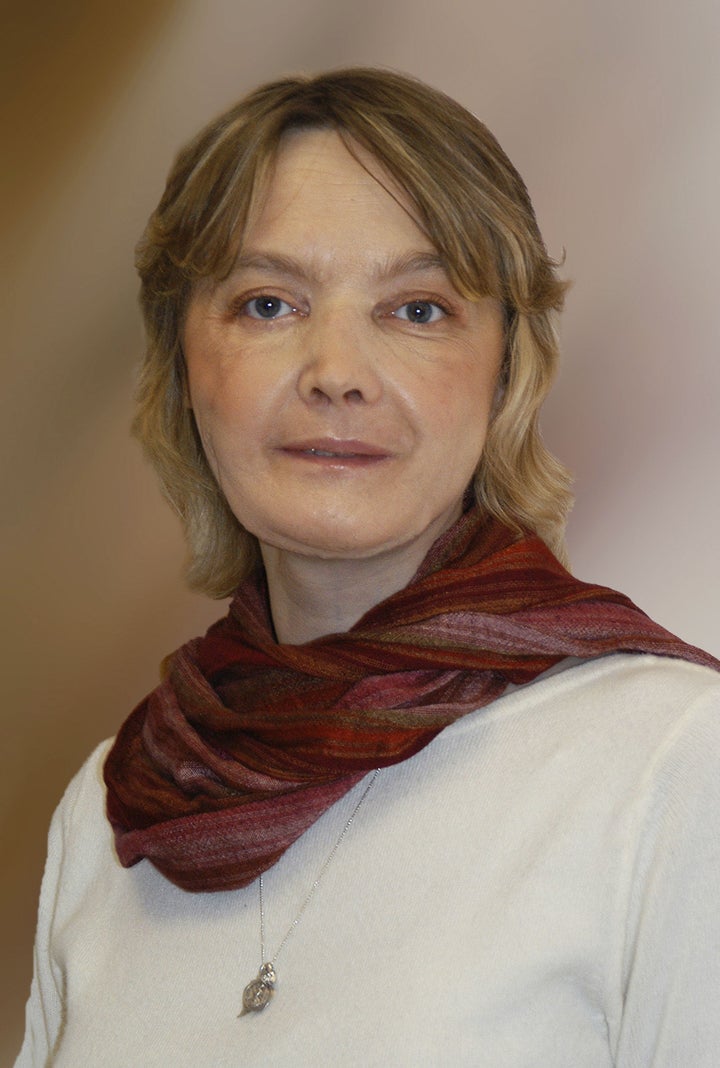 Isabelle Dinoire, the first-ever recipient of a partial face transplant, died in April after a long illness, according to a statement from the Amiens University Hospital in France.
She was surrounded by family, according to the hospital's statement, who wished to keep her death private and out of the press while they grieved, which is why it wasn't reported at the time.
While the hospital did not give more details about the cause of death, a joint story from Agence France-Presse and Huffington Post France reported that her body rejected her transplants this winter, causing her to lose partial use of her lips. Le Figaro, the first newspaper to report the story, noted that the medications she was taking to prevent the transplant rejection were linked to two cancers she had. She was 49 years old.
Dinoire lost the lower half of her face at the age of 38 after her dog mauled her in her sleep. Her surgery, which took 15 hours to complete, was conducted by French surgeons Bernard Devauchelle and Jean-Michel Dubernard in 2005. In a press conference almost three months after the operation, Dinoire stunned onlookers when she spoke, smiled and drank from a plastic cup in front of TV cameras.
"I have a face again, like everyone else," she said at the time. "I can open my mouth and I can eat. In the last few days, I have been able truly to feel sensation in my lips, my nose and my mouth."
Isabelle Dinoire's complicated medical legacy
Dinoire's stunning success changed the fate of dozens of other patients around the world, who would go on to receive their own facial transplants. To date, a little less than 40 people have received face transplants, but as Dinoire's case suggests, there are still questions about the long-term viability of the transplants, as well as the operation's effect on mental health.
A recently-published long-term study on seven facial transplant patients found that the operations had mixed results for the group. Two patients died, one because of a transplant failure and infection two months after the operation, and one because of suicide three years after the transplant. The surviving patients suffered repeated rejection episodes, which forced them to continue high-dose steroid medication to prevent rejection of the transplant. This may have caused high blood pressure and reduced kidney function.
While all patients and their families said they had accepted their new faces, not all of them reported improvements to their social life or community integration after their operations. However, it should be noted that this may depend on pre-existing psychiatric conditions and what their lives were like before the need for a facial transplant. For instance, four of the patients in the study needed transplants because of self-inflicted facial gunshot injuries.
While the results may be highly variable from a long-term standpoint, there's no doubt that the facial transplants have certainly transformed some people's lives for the better. This appears to be the case with Patrick Hardison, a Mississippi firefighter who received a facial transplant 14 years after he was badly burned responding to a house fire.
"Now I'm just the average guy walking down the street," Hardison said in a 2016 interview with CBS's Dr. Jon La Pook one year after the operation.
"People ― they can look at me and tell something's happened, but they would never look at me and think that I'd had a face transplant."
In a 2012 interview with BBC, Dinoire expressed her profound gratitude for the woman who donated part of her face, saying that the anonymous donor saved her life.
"When I look in the mirror, I see a mixture of the two [of us]," Dinoire said to BBC. The donor is always with me."
Dinoire also told the BBC that she hoped to one day meet the family of the donor.
"When I feel down, or depressed, I look at myself in the mirror again and think of her," she said. "And I tell myself, I'm not allowed to give up. She gives me hope."