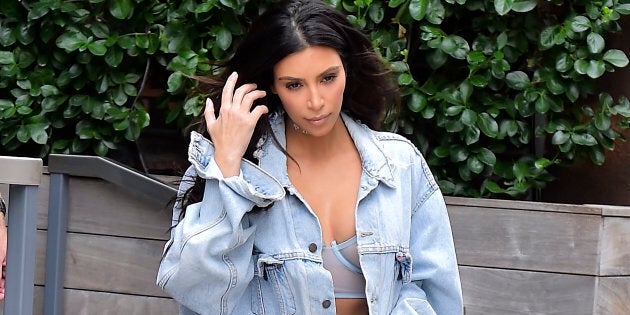 Nothing Kim Kardashian West wears should, at this point, come as a shock to anyone.
And yet, time and time again we are floored by her willingness to take risks by way of downright painful-looking attire.
Take the look she was spotted wearing out in New York City on Monday. Kardashian wore a sheer bra, denim cut-offs, an oversized denim jacket and thigh-high transparent plastic boots that make our sweaty, chafe-susceptible legs want to curl up into a ball and die.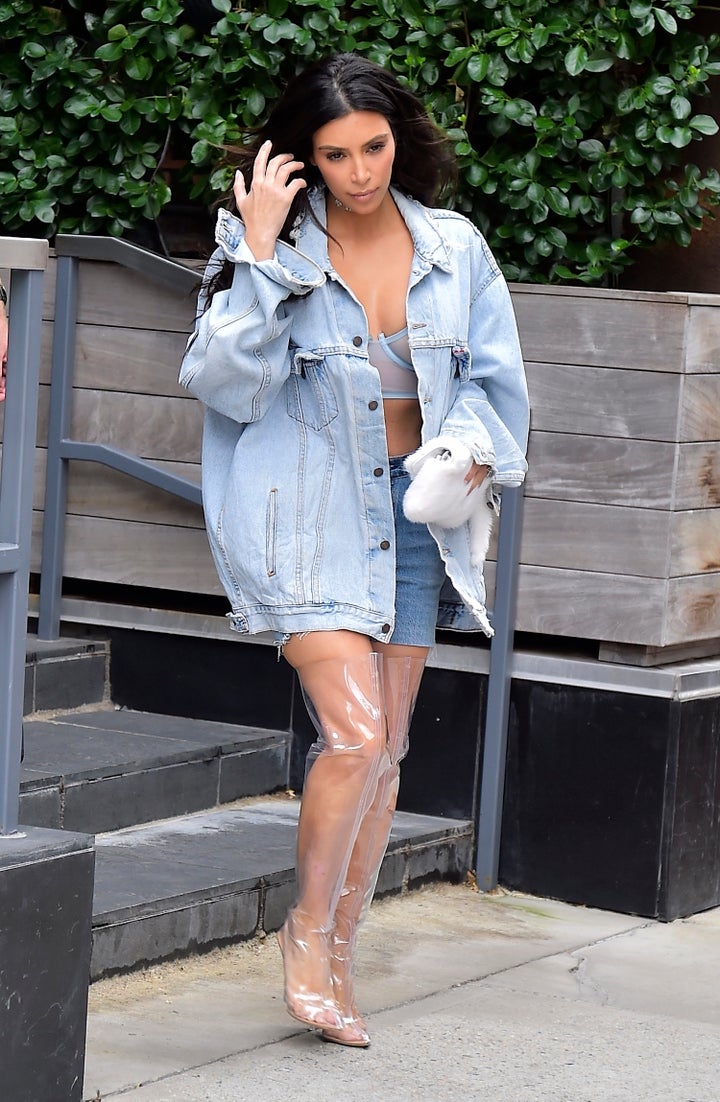 Aside from the fact that the complicated footwear looks like a pain in the you-know-what to get on in the first place, we just can't imagine what it must feel like to have one's feet sliding around in there on a hot late-summer day.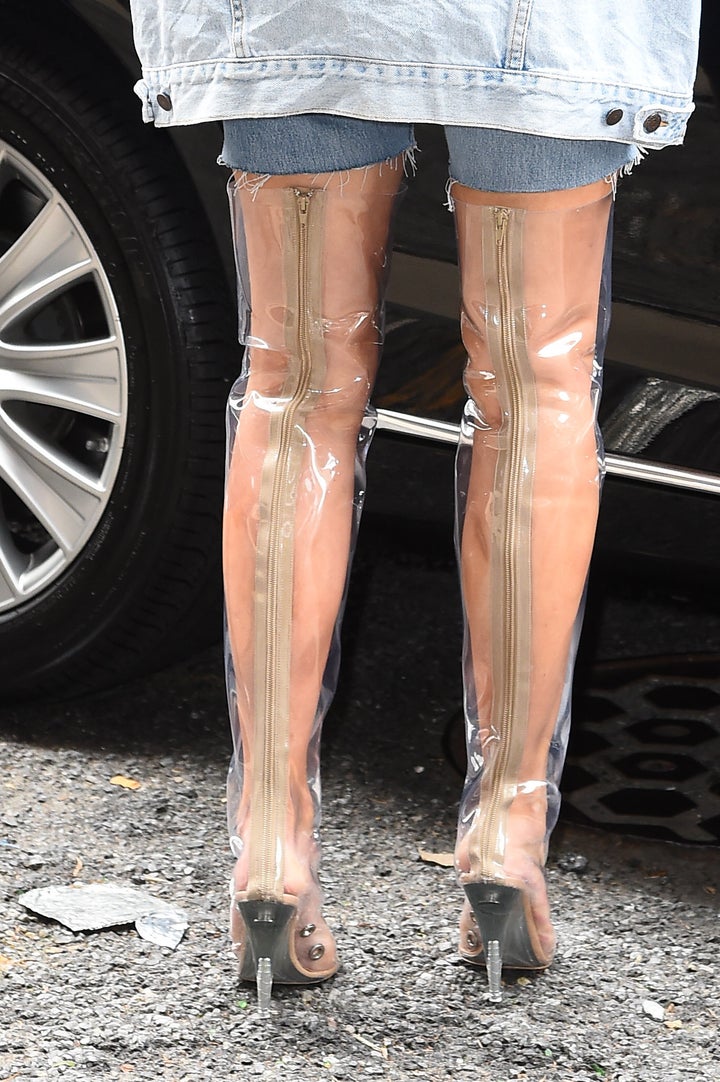 The look ― we'll call it adventurous ― is a slight departure from the fun and festive sequined mommy-and-me moment Kardashian rocked the night before with daughter North, but she did wear a slightly less offensive pair of see-through shoes then, too.
We can't really get on board with plastic shoes, regardless of whether or not they're touted by Kanye himself, but they don't look all that horrible on his wife.
Let's just hope this doesn't become the new corset-over-T-shirt trend that she spread all over our social media feeds this summer, eh?