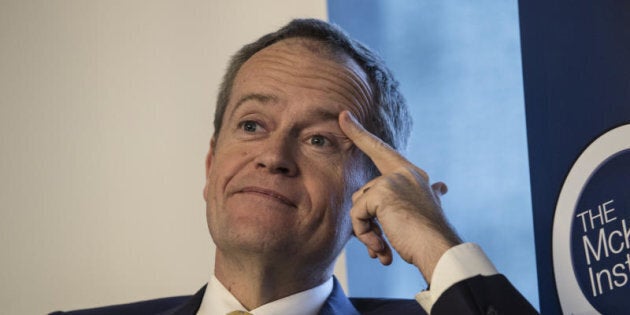 CANBERRA -- Prime Minister Malcolm Turnbull and Opposition Leader Bill Shorten have accused each other of lacking political courage and being terrified of each others' right faction as the Sam Dastyari cash-for-Chinese-comment affair continues to play out beyond his resignation.
The Prime Minister has doubled down from the sidelines of the ASEAN summit in Laos, questioning the Labor Leader's judgement and integrity, while accusing him of being "terrified" of Senator Dastyari -- a former NSW ALP General Secretary.
"What is it about this Sussex Street operator's control of the numbers in the Labor Caucus that Mr Shorten was not able to make a move," Mr Turnbull told reporters in Vientiane.
"Frozen, terrified by this 33-year-old junior senator that he described."
"So junior, that the leader of the opposition did not have the courage or the integrity to stand him down himself."
Despite -- or perhaps because of -- attempts by Senator Dastyari to explain his actions, the Prime Minister said it had been "perfectly obvious" for days that Senator Dastyari had to been stood down.
"And even finally, Dastyari had to do it himself," Mr Turnbull said.
"Bereft of a leader, he had to take the sword into his own hands and dispatch himself."
Bill Shorten is standing by Senator Dastyari and declared Thursday that "getting a lecture about courage from Malcolm Turnbull is laughable".
The Labor Leader cited the Prime Minister's turnaround on positions -- since taking the top job almost a year ago -- on issues such as climate change and marriage equality.
"Malcolm Turnbull does not have the political courage to stand up to the right of his party," the Opposition Leader told reporters in Sydney.
While the Dastyari received a gift not a donation, Labor using the controversy to push political donation reform. The Opposition has now pledged "by hook or by crook" to introduce a bill for reform when parliament resumes next week.
"We have an issue of foreign donations in this country," Mr Shorten said. "Senator Dastyari has stepped down, now we can focus on the bigger picture."
"Can Malcolm Turnbull manage to show courage on political donations?" he asked.
Asked what was going through his mind when he had them pay the bill? He replied: "Well look frankly I think it is pretty obvious not a lot, at the time."