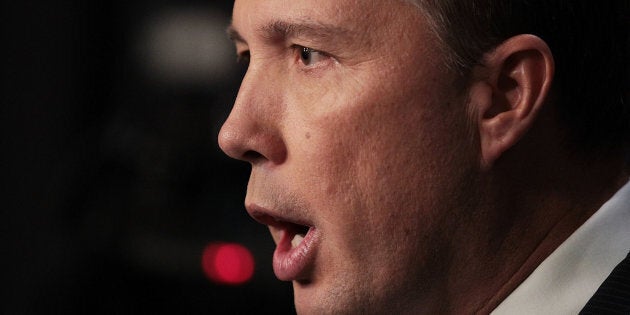 Immigration Minister Peter Dutton has defended Australia's slow intake of Syrian and Iraqi refugees, after revealing just 30 percent of the 12,000 additional refugees the Government pledged take a year ago have arrived in the country.
The revelation comes as humanitarian and human rights organisations call on the Australian Government to resettle the promised 12,000 refugees from Syria and Iraq by the first quarter of 2017, as the conflict on Syria becomes increasingly desperate.
As of 2 September, Australia has issued 6678 visas, but just over half of them -- 3532 -- have arrived in the country, the Department of Immigration said on Thursday.
Another 6293 people have been interviewed and assessed as meeting threshold requirements for a visa, but they are awaiting the outcome of health, character and security checks, Dutton said.
...there is a point at which a promise begins to look hollow...
"The Government's prime responsibility is to protect the Australian community and Australians would understand that these checks must be carried out in the current global security environment," Dutton said in a statement.
"As a Government we made it clear at the outset this special intake would take time to fulfil, that processing would be thorough, that there would be no shortcuts."
Dutton said that with the additional Syrian/Iraqi intake starting late last year, Australia's 2015-16 Humanitarian Programme was the country's largest offshore programme in more than 30 years, with 15,552 visas issued. In total 17,555 visas were granted under the programme to June 30.
In the 2015-16 programme year more than 8600 visas were granted to people displaced by the conflicts in Syria and Iraq.
It's been just over a year since the image of three-year-old Alan Kurdi's drowned body shocked nations into increasing their refugee intake.
World Vision Australia Chief Executive Tim Costello, said it was "incomprehensible" Australia had been able to resettle only a fraction of the special intake.
"When Tony Abbott promised to take 12,000 more refugees, he said it would reflect 'Australia's proud history as a country with a generous heart'," he said.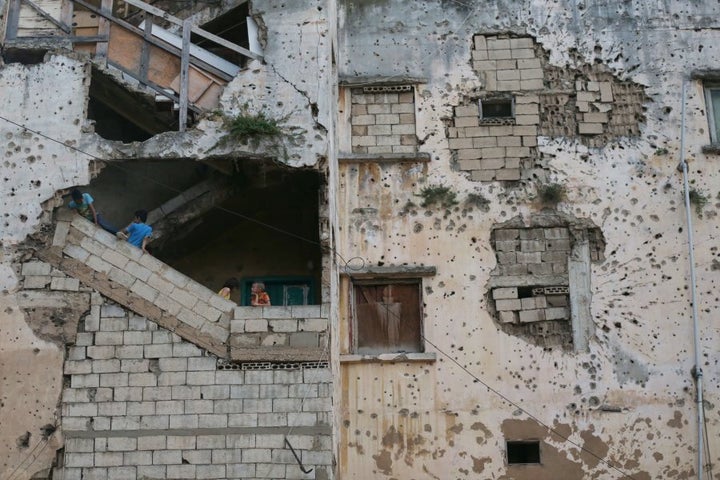 "But there is a point at which a promise begins to look hollow when it is not honoured and Australia has reached that point."
Costello joined six NGOs who on Thursday appealed for the government to act faster, which included Save the Children, Plan International, CARE Australia and Amnesty International.
The groups made their appeal shortly before Dutton issued his statement on Thursday.
By Friday morning Dutton rejected comparing Australia's intake to Canada's.
"Canada has a very different approach to the security checks they are conducting and the scrutiny we apply is greater than Canada, there's no question about that," he told the ABC.
Oxfam Australia's Chief Executive Helen Szoke said Australia's efforts are lagging well behind other wealthy nations.
"Canada completed security checks and settled 25,000 people in just four months. We know millions of ordinary men, women and children have been forced to flee their homes in a desperate search for protection and are in dire need of assistance," Szoke said.
"We urgently need to help as many as we can."
In Syria, half the pre-conflict population of 22 million Syrians have fled over the past five years and more than 13.5 million people are in need of help, Plan International Australia Chief Executive Officer Ian Wishart said.
"Australia needs to shoulder its fair share of the global responsibility for refugees," he said.
"The children of Syria have suffered enough."